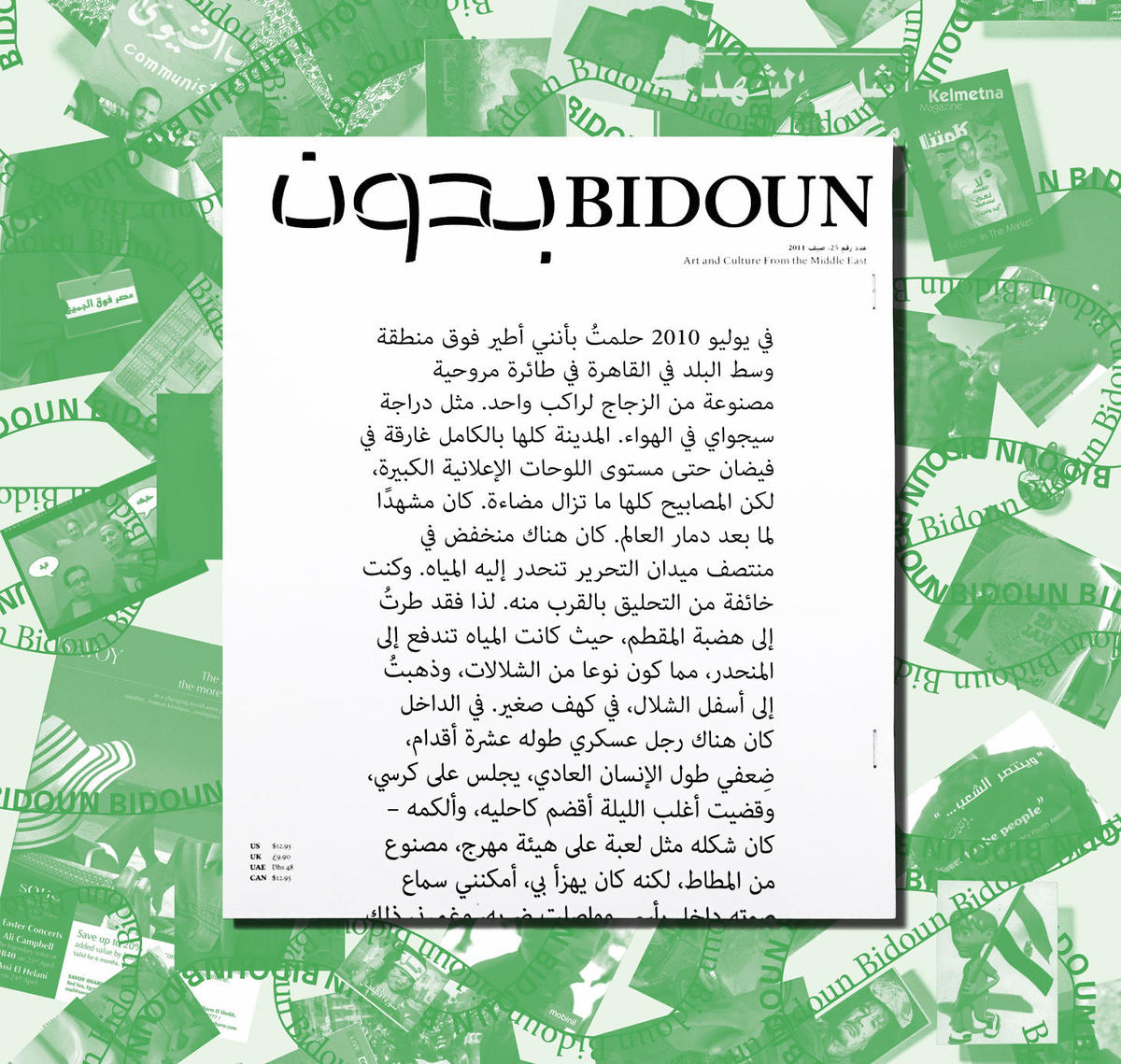 This issue of Bidoun was assembled in Cairo between March and April of 2011. It remains, if nothing else, a true record of an uncertainty — so rare that even those who experienced it can hardly imagine it today.
We're making this Arabic-language version available more than five years later. We had originally hoped to launch it in Egypt, but the moment wasn't right. We're still waiting.
هذا العدد من "بدون" تم تجميعه فى القاهرة خلال شهرى مارس وأبريل 2011. صدرت النسخة العربية من هذه المجلة التى تراها الآن فى 2015، أى بعدها بحوالى أربع سنوات. وهى تظل، على أقل تقدير، تسجيلا صادقا لحالة من عدم اليقين – حالة نادرة لدرجة أن من عايشوها حينئذ لا يمكنهم تخيلها الآن. واليوم، بعد مرور خمس سنوات من تلك الأحداث، تمكنّا من إصدار هذه النسخة العربية. وقد كنا نأمل أن نقوم بتدشين تلك النسخة فى مصر، ولكن الظروف لا تبدو مؤاتية. وما زلنا نعايش نفس أجواء الترقب والانتظار.