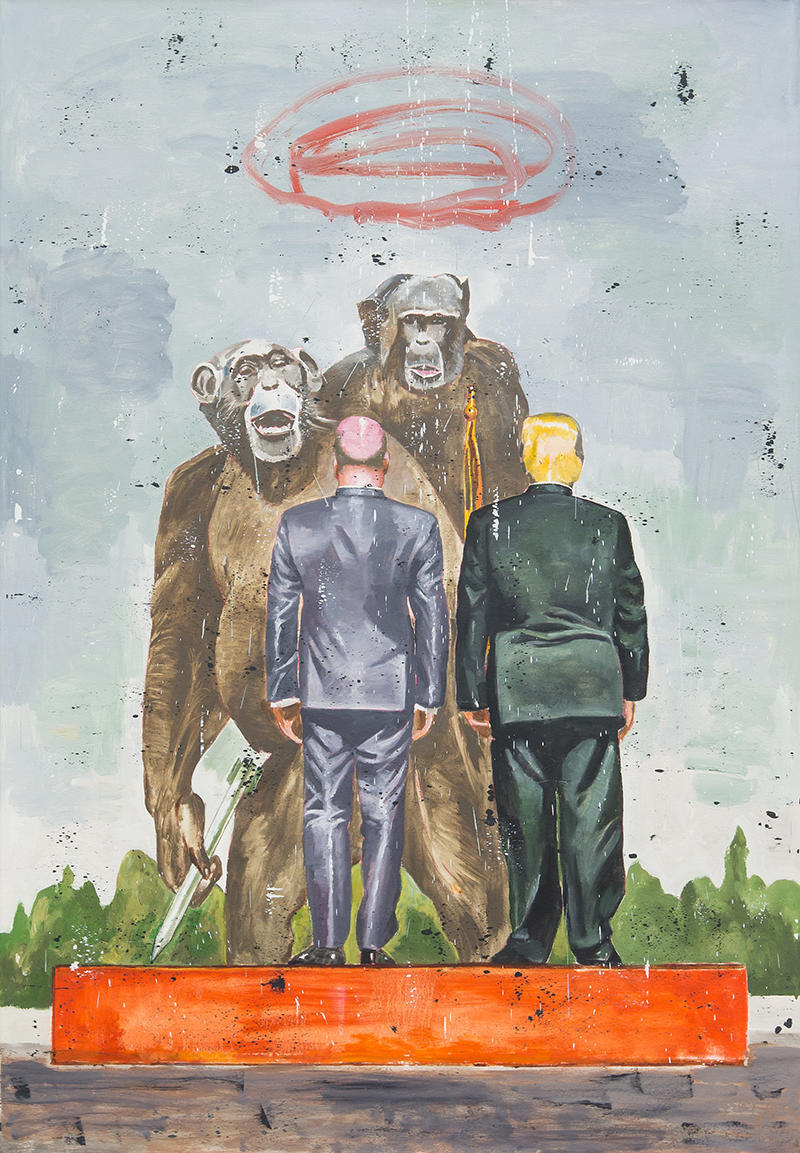 May 12 – July 31, 2018
The Third Line
Dubai
We are pleased to announce Fractures, Nicky Nodjoumi's first solo exhibition at The Third Line gallery in Dubai, curated by Media Farzin for Bidoun.
Nicky Nodjoumi's paintings explore the emotional dynamics of contemporary politics. The brushwork is quick, loose, and expressive, although the compositions are carefully worked out well in advance. His protagonists are often men in suits — the uniform of authority — painted against spare backgrounds.
His recent work focuses on breaks, ruptures, and the layering of objects and bodies. He uses found photographs to create collages that repeat the same image with small shifts in scale. A selection of his working sketches and collages, drawn from his personal archive, is also on view. In the final work, bodies are crisscrossed by sometimes violent slicing and fractures — vivid traces of a social reality that has caught up with them.