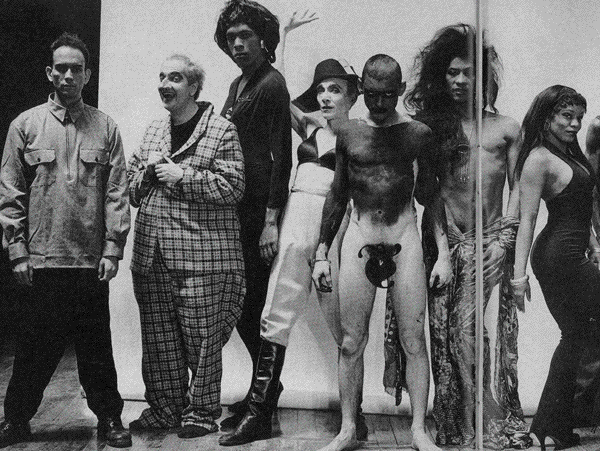 Reza Abdoh
June 3–September 3, 2018
Opening June 3, 12-6pm
Readings by members of Reza's company, dar a luz, at 5pm
MoMA PS1
22-25 Jackson Ave
Long Island City, NY
When the Iranian-American theater director Reza Abdoh died of AIDS-related complications in 1995 at the young age of 32, he left instructions that his work should never be performed again. In the ensuing decades, his hallucinatory theatre was hardly seen outside a few VHS tapes passed around experimental theatre circles. The exhibition Reza Abdoh: Bogeyman is the first large-scale exhibition devoted to Abdoh's life and art.
At 5 p.m., to celebrate the opening of Reza Abdoh, four actors from the artist's original company will reunite in the exhibition galleries to enact selections from Abdoh's plays. Tom Fitzpatrick, Juliana Francis-Kelly, Jacqueline Gregg, and Tom Pearl will read from Bogeyman (1991), The Law of Remains (1992), Quotations from a Ruined City (1994), as well as from an unrealized treatment of the Faust legend, which Abdoh penned in 1986.
Co-organized by Klaus Biesenbach, Director, MoMA PS1 and Chief Curator at Large, The Museum of Modern Art; and Negar Azimi, Tiffany Malakooti, and Babak Radboy for Bidoun.