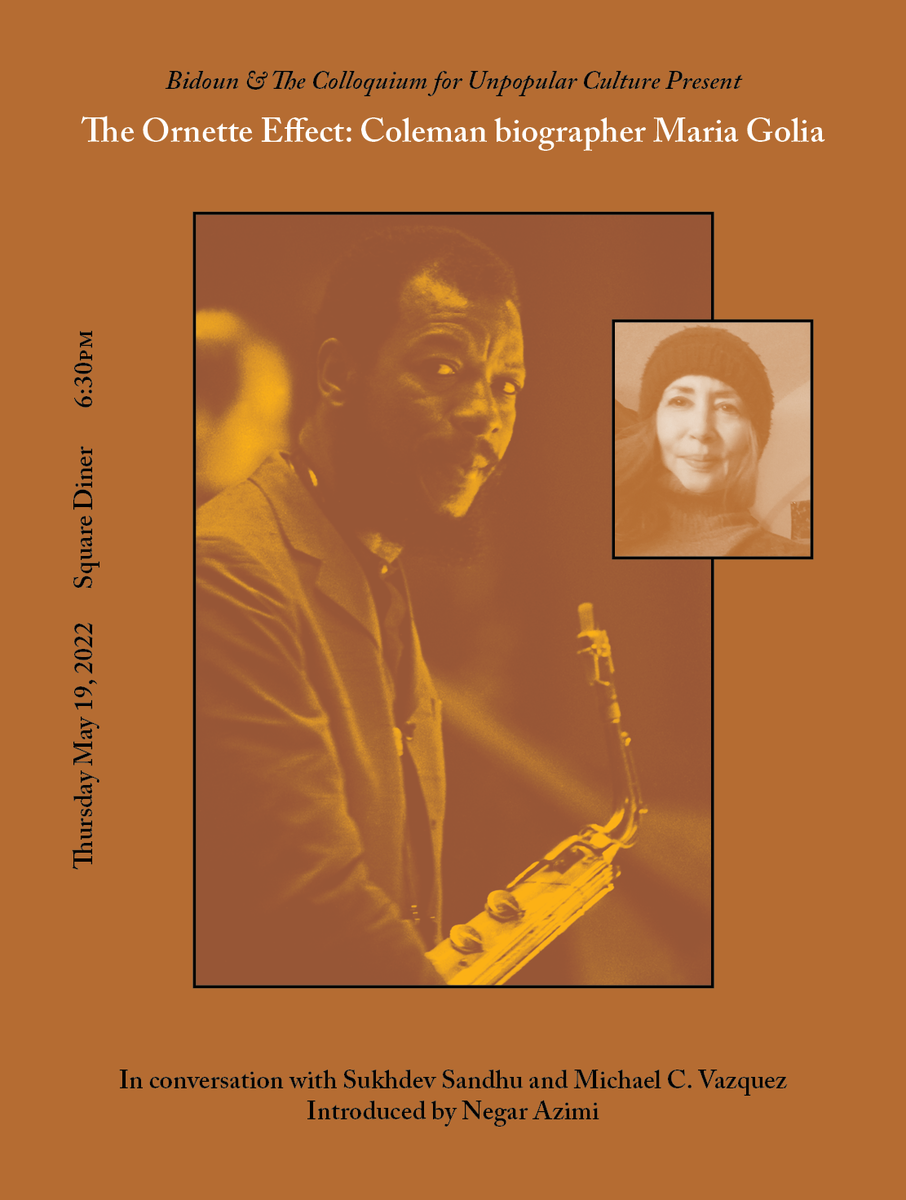 Square Diner
33 Leonard Street
New York
Thursday, May 19
6:30 PM
Bidoun & The Colloquium for Unpopular Culture Present:
The Ornette Effect: Coleman Biographer Maria Golia in conversation with Sukhdev Sandhu and Michael C. Vazquez. Introduced by Negar Azimi
Maria Golia, a long-time friend of Bidoun, will read an excerpt from her biography of the great American saxophonist and free jazz innovator Ornette Coleman (Ornette Coleman: The Territory and the Adventure, Reaktion Books). To be followed by a discussion on and around tomb-raiding, photography, and objects that fall from the sky.
About Maria Golia: Author of sundry nonfictions, Golia was born in New Jersey prior to the assassinations of John and Robert Kennedy, Malcolm X and Martin Luther King, Marylyn Monroe's suicide, and the first lunar landing, Former student of neurophysiology, Texas nightclub manager, and tutor of Islamic art and architecture to Kuwaiti royalty. Fellow of the London Institute of Ecotechnics and non-driver. Lifetime interest in the quandaries of a discontinuous reality, singularities, and the exploration of urban and inner space. Residing in Egypt since 1992.