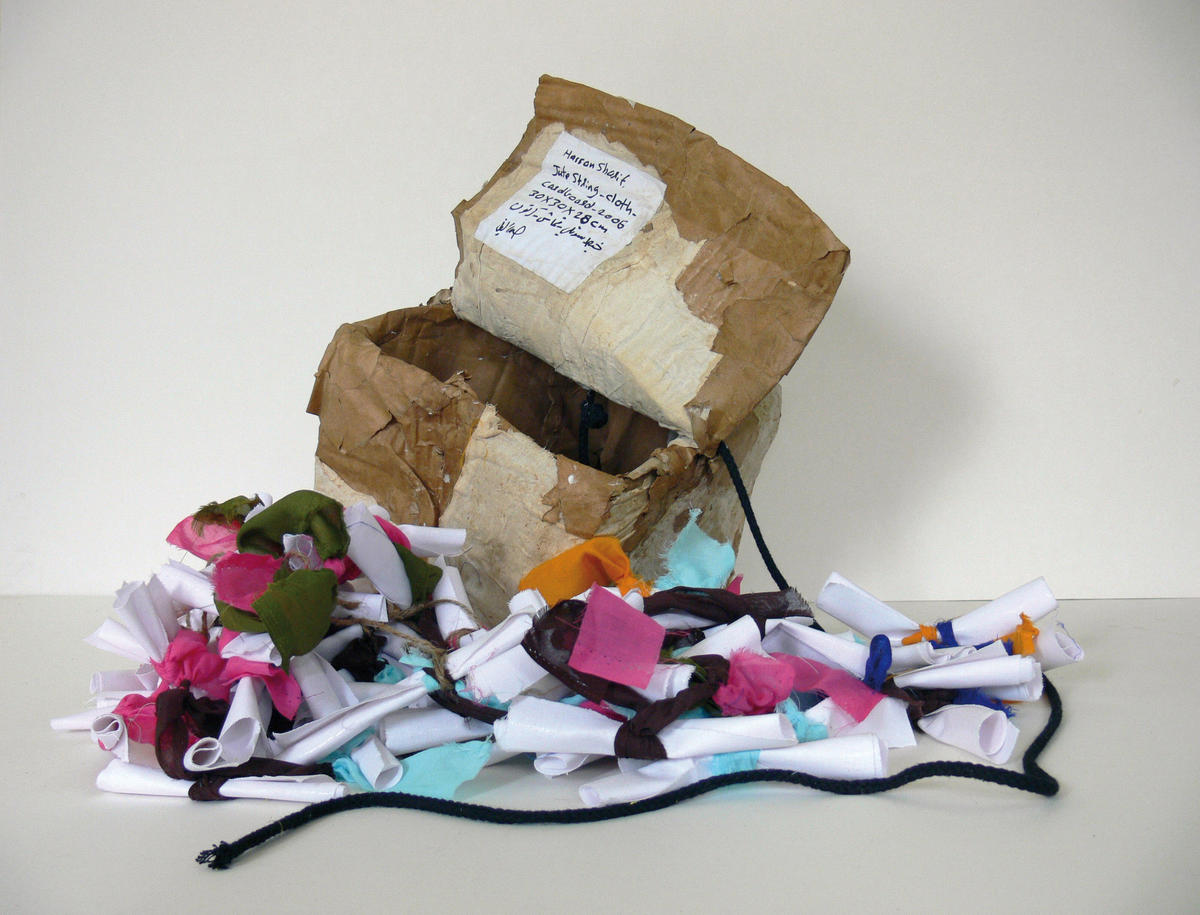 Abu Dhabi
Hassan Sharif: Experiments & Objects (1979–2011)
Qasr Al Hosn Cultural Quarter Hall
March 17–June 17, 2011
'Experiments & Objects (1979–2011)' is Hassan Sharif's first major monographic exhibition showcasing a body of work produced over a thirty-year span. Sharif is often associated with the modern history and culture of the UAE, having been active in the Emirati art scene since the late 1970s as part of the "Flying House" generation of artists whose works spanned conceptual and land-art practices. The exhibition, organized by The Abu Dhabi Authority for Culture and Heritage (ADACH) and curated by Catherine David and Mohammed Kazem, is a retrospective of the artist's early experiments as well as his more recent work.
---
Beirut
Harun Farocki: Image Works
Beirut Art Center
February 10–April 15, 2011
In the spring of 2006, the Lebanese Association for Plastic Arts, Ashkal Alwan, organized a mind-blowing film program pairing the Otolith Group's incisive curatorial inquiry into the Black Audio Film Collective with a slew of screenings for Harun Farocki's films, including veritable masterpieces such as Images of the World and the Inscription of War and Videograms of a Revolution. Five years later, the Beirut Art Center is offering a sequel of sorts, focusing on the installations for art spaces that Farocki has been producing over the last fifteen years. From Interface (1995) and Eye/Machine III (2000) to Workers Leaving the Factory in Eleven Decades (2006), and Serious Games (2009–2010), Image Works sheds lights on Farocki's long-standing interest in the production of images and their relationship to power, authority, surveillance, and war.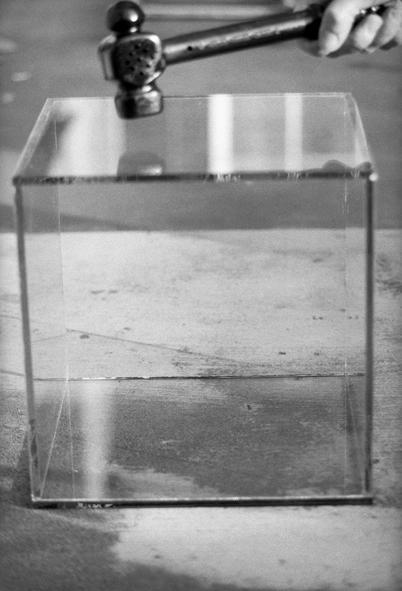 Beirut
Paola Yacoub: Drawing with the Things Themselves
Beirut Art Center
February 10–April 15, 2011
Continuing its commitment to producing in-depth exhibitions that reflect back on the work of Beirut-based artists who have been active since the 1990s, the Beirut Art Center presents the first solo show by Paola Yacoub in Lebanon. Known for her collaborations with Michel Lassere, Yacoub has also worked independently across a range of media over the last twenty years. 'Drawing with the Things Themselves' features early experiments in performance and video alongside collages, models, slideshows, films clips, and photographic essays. As an artist who studied architecture and led a research center's documentation of postwar archeological excavations in Beirut (through drawings, no less), Yacoub's practice is uniquely attuned to issues of urban experience and territorial knowledge, and how perceptions of place may be altered with or without radical changes to an environment's physical form.
---
Berlin
Anna Boghiguian: A Poet on the Edges of History
Galerie Giti Nourbaksch
January 29–March 12, 2011
Boghiguian's 'A Poet on the Edges of History' comprises drawings and watercolors that portray the life and work of the Greek poet Constantine P. Cavafy (1863–1933, Alexandria). In this series, Boghiguian both illustrates and transposes the poet's work, using imagery created by reinterpreted leitmotifs from the Hellenist tradition. The narrative of the drawings seems to flow chronologically, but the mutely interwoven episodes (the house where the poet was born, his family, the myth of Dionysius, meeting with the poet Ahmed Shawqi, Alexandria, Mark Anthony) continuously merge fact and fiction, and shift between past, present, and mythical time.
---
Dubai
Lawrie Shabibi Gallery
March 13, 2011–onwards
Founded by regional art veterans William Lawrie, former head of sale for Christie's Middle East, and Asmaa Al-Shabibi, previously managing director at Art Dubai, newly opened Lawrie Shabibi will focus on the works of both established and emerging contemporary artists from the Arab world, Iran, North Africa, South Asia, and Turkey. Lawrie Shabibi's inaugural exhibition will feature the works of Lebanese artist Nabil Nahas. The work exhibited will include a series of dramatic landscape paintings and expressive portraits.
---
Dubai
Edge of Arabia: TERMINAL
Dubai International Finance Centre
March 14–April 15, 2011
'Terminal' addresses ideas about travel, bureaucracy, privacy, and identity in a highly experiential pop-up exhibition set up in an abandoned space at the Dubai International Finance Centre. Guiding the viewer through a real-life airport experience from check-in, through security, and on towards the departure gate, the exhibition explores the experience of travel in today's fully globalized world. Participating artists include Manal Al-Dowayan, Sami Al Turki, Ayman Yossri, Abdulnasser Gharem, Hala Ali, and Ahmed Mater. Terminal is curated by Bashar Al Shroogi, director of Dubai-based Cuadro Fine Art Gallery, and is organized in partnership with Art Dubai under the global tour sponsorship of ALJ Community Initiatives.
---
León, Spain
Akram Zaatari: The Uneasy Subject
MUSAC (Museo de Arte Contemporáneo de Castilla y León)
January 29–June 5, 2011
With its reference to the status of the body in Lebanese and Arab societies, this site-specific project explores the various roles enacted by and expectations placed upon men and women in the Arab world. Representations of the body (and nudity), both individually and as collective actions, and shifts in interpersonal relationships care of new media and technologies such as the Internet, are some of the issues Zaatari explores in 'The Uneasy Subject,' an exhibition that combines photographs, videos, films, and documentary material.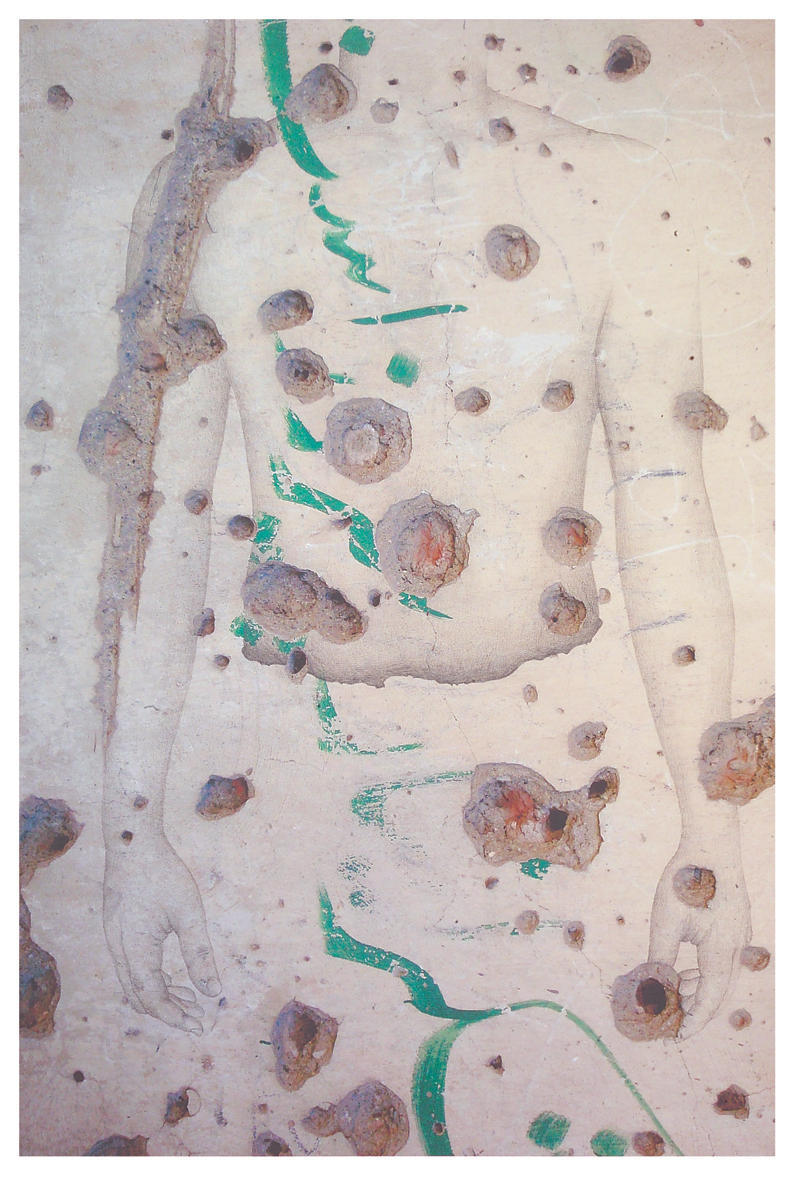 London
Drawn from Life (a Green Cardamom Project)
Abbot Hall
January 15–March 26, 2011
'Drawn from Life' brings together the works of over forty artists from the Middle East, South Asia, and the UK. Juxtaposing Abbot Hall's permanent collection of eighteenth- to twentieth-century British works with commissioned contemporary works, the exhibition focuses on four broad themes — the landscape, the everyday, the diary, and body politics. 'Drawn from Life' will also include talks by Hammad Nasar and Katharine Stout.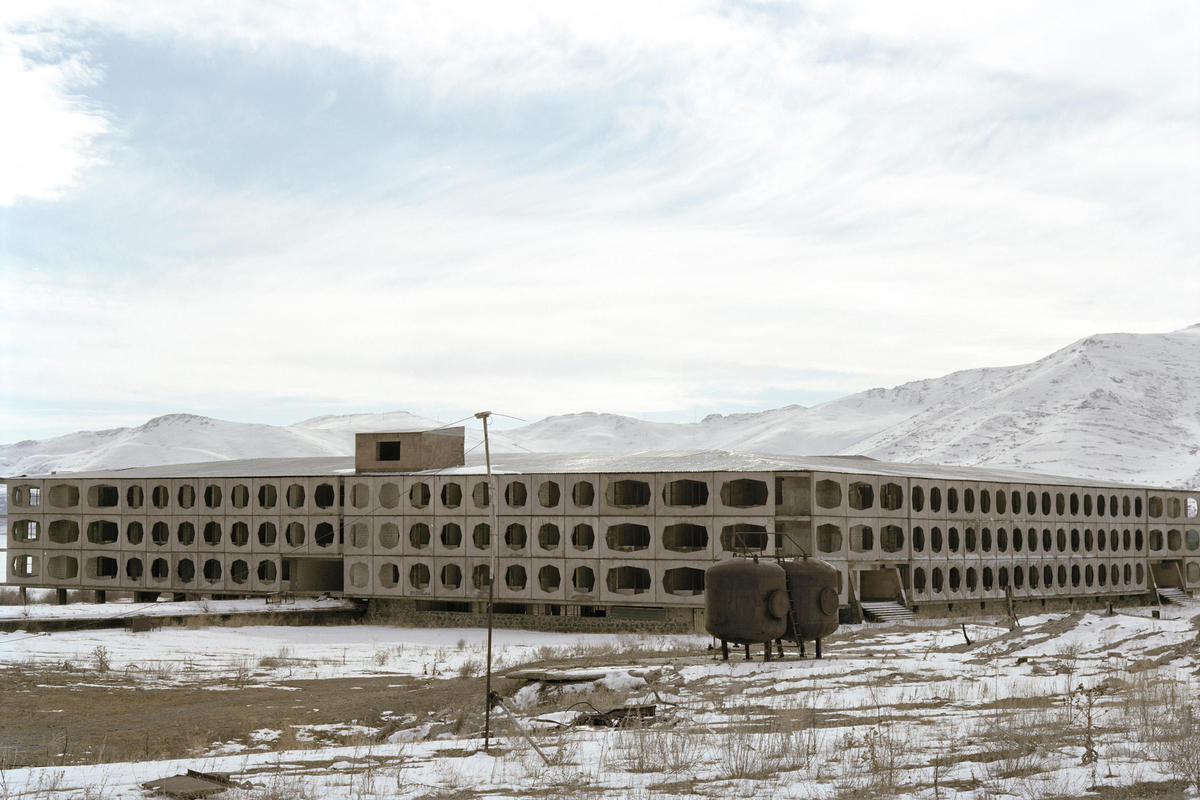 London
Cevdet Erek, Ion Grigorescu, Hrair Sarkissian, Ahlam Shibli: Out of Place
Tate Modern
February 11–April 17, 2011
Born of a collaboration between the Tate Modern and Darat al Funun in Amman, 'Out of Place' features four artists from different backgrounds whose diverse political and social circumstances have prompted them to consider their environment in unique ways. From Hrair Sarkissian's photographs of austere Soviet-style buildings abandoned in the dramatic hills and valleys of rural Armenia to Ahlam Shibli's series on the Bedouin people of the Negev region who have been compelled to settle in townships or temporary shantytowns, the artists in "Out of Place" each explore the interplay between mega political forces and personal and collective histories. 'Out of Place' is curated by Kasia Redzisz and Ala' Younis.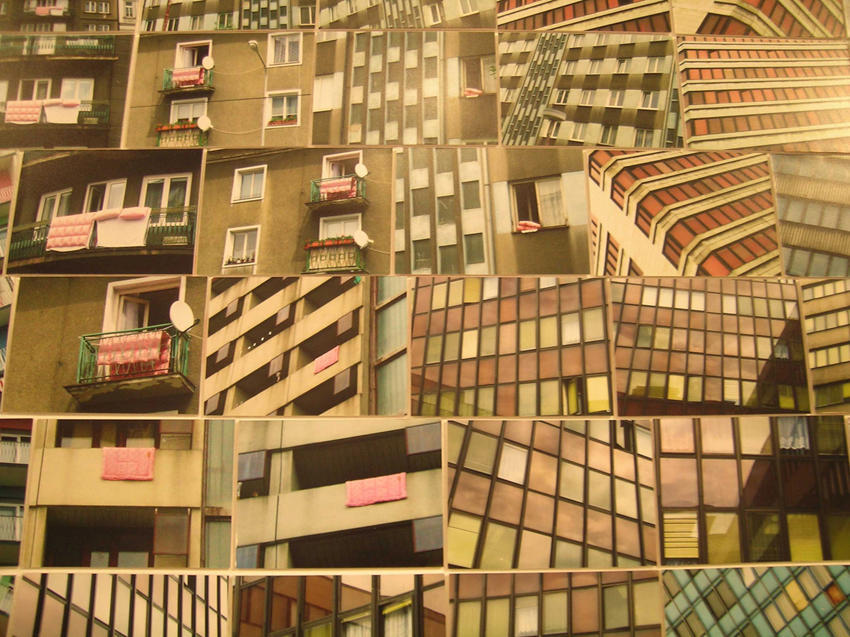 Istanbul
Hüseyin Bahri Alptekin: I Am Not a Studio Artist
SALT Beyoglu
April 8–August 7, 2011
A new institution for research and critical inquiry opens in Istanbul. Born of the consolidation of three previously separate entities — the Platform Garanti Contemporary Art Center, Garanti Galeri, and the Ottoman Bank Archives — the new initiative covers more bases and carries greater potential than your average art center, in large part because it pools together libraries and archives related to contemporary art, visual and material culture, architecture and design, and socioeconomic history. To mark the inauguration in the first of two newly renovated buildings (the second opens in September), SALT is hosting the exhibition 'I Am Not a Studio Artist,' delving into the work of the late, great Hüseyin Bahri Alptekin. True to Alptekin's practice, the show is both a retrospective survey and an occasion for reconfiguration, appropriation, and intervention, with five artists (Gülsün Karamustafa, Can Altay, Gabriel Lester, Nedko Solakov, and Camila Rocha) commissioned to produce new works responding to the artist's archive of books, source materials, and personal affects. Opening alongside 'I Am Not a Studio Artist' and running through June 1, 2011, is 'Laboratory,' featuring works by the four winners of the prestigious Ars Viva Prize, awarded annually to promising young artists based in Germany.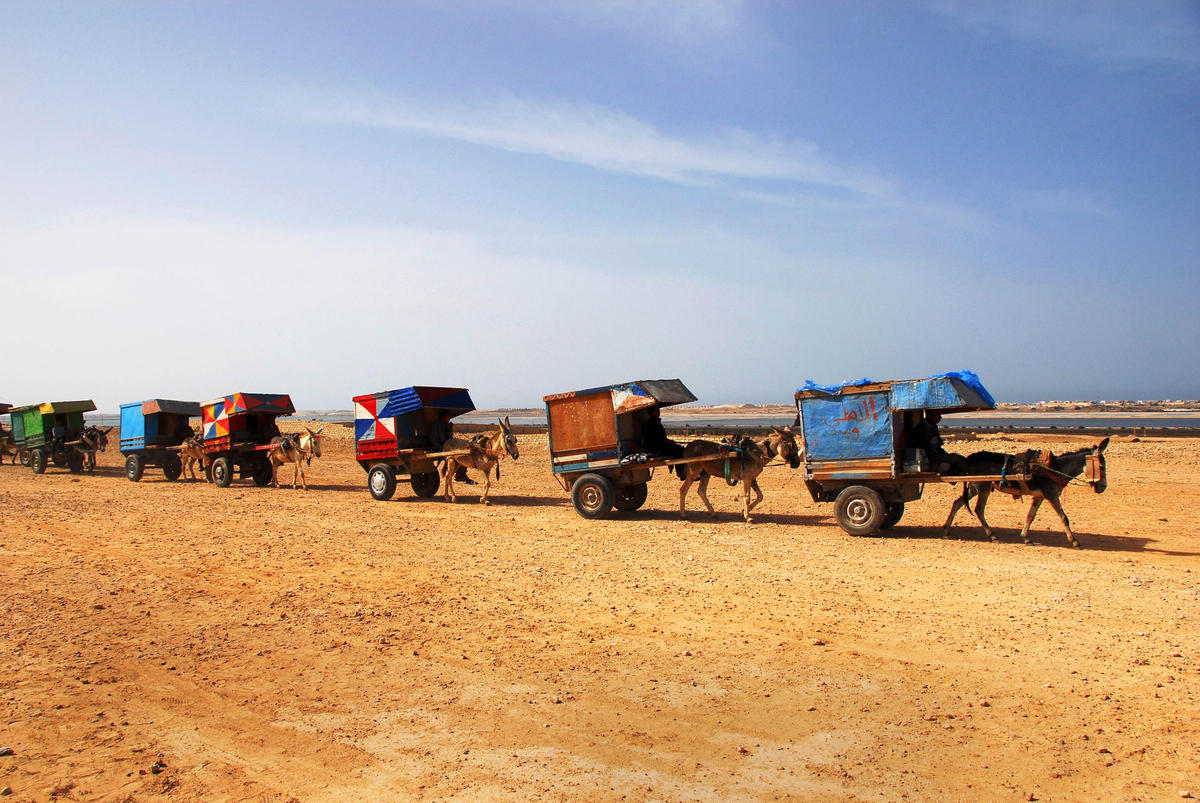 New York
An accord is first and foremost only a proposition
New Museum
February 9–May 1, 2011
"Museum as Hub: The Accords" is a multipart project exploring new forms of curatorial practice and international collaboration. The project begins with the exhibition 'An accord is first and foremost only a proposition,' curated by Sarah Rifky of the Townhouse Gallery in Cairo. Taking the notion of the accord as its point of departure and premise, Rifky presents works by Yael Bartana, Dora Garcia, Wael Shawky, and Carey Young which, each in its own way, addresses the particular form and logic of agreement. Carey Young, for her part, presents works that explore the contractual relationships that arise between artist, audience, and institution. Dora Garcia's New Forever (2011) is a work that begins as an agreement with the New Museum allowing her to install a camera in the gallery and stream activity in the space twenty-four hours a day, seven days a week, for the period of one year. Wael Shawky creates new work that builds upon his Telematch Sadat (2007), a video in which the artist worked with children to reenact Anwar El Sadat's 1981 assassination and burial. Yael Bartana presents two posters, a coloring book, and other works inspired by avid trilogy, in which the artist imagines a Jewish Renaissance Movement in Poland.

New York
Shirana Shahbazi
New Museum
February 9–June 19, 2011
In this special exhibition, Zurich-based Shirana Shahbazi produces a site-specific wallpaper piece for the New Museum lobby. Shahbazi, whose work often involves highly-coded subjects — from portraits to still lifes to landscapes — presents a photographic selection that pushes back on expectations we collectively have when we encounter certain genres of images. The scale and dramatic composition of Shahbazi's installation in the museum elegantly monumentalizes these fragments, enveloping the viewer in a situation that inspires a critical engagement with visual culture at large.
---
Paris
Hassan Khan: Lust
Chantal Crousel
January 29–March 5, 2011
In this exhibition, Bidoun's Hassan Khan presents seven previously displayed works: the enlarged print of a damaged oil painting found in a jumble sale marked "take for free," Evidence of evidence II (2010); the single channel-video, Muslimgauze R.I.P. (2010) made in Ljubljana, Slovenia, for the 8th Manifesta; the video installation G.R.A.H.A.M. — a continuous, ten-minute real-time shot of the artist's friend Graham sitting, slowed down to last fourteen minutes to subtly enhance every detail; 'Lust,' (2008), a series of fifty photographic miniatures taken on Khan's cell phone, tracing in their uneven resolution and subterranean color the traces of an idiosyncratic photographic subconscious; and Bank Bannister (2010), a replica brass sculpture of the grand bannister at the Central Bank of Egypt in Cairo.
---
Tehran
Only the bird of dawn knoweth the value of the flower bud
Galleries: Aun, Azad, Golestan, Silkroad, and Siin
Curated by Mehraneh Atashi
May 9, 2011–onwards
This exhibition of a whopping sixty-five artists across five galleries includes Nazgol Ansarinia, Shahab Fotouhi, Barbad Golshiri, and Mehran Mohajer. Organizers of the exhibition reveal only this:
"…for the pleasure of observers and delight of the present, I will write my book of the flower garden so that the autumnal wind shall not affect its pages and the passage of time may not turn the bliss of its spring to the woe of winter time."