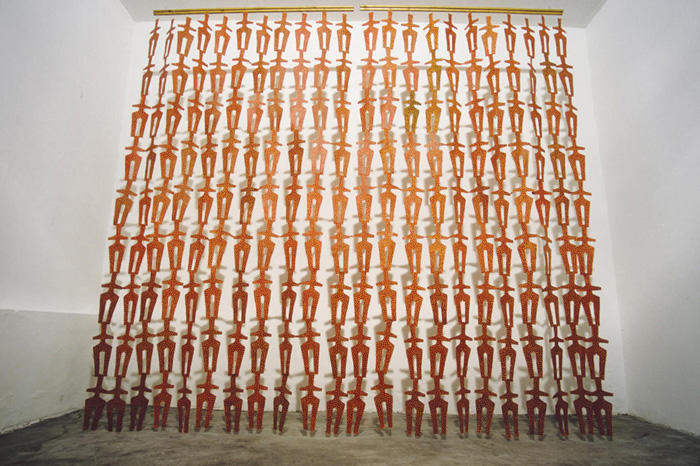 Dubai
Culture Village
Dubai Properties Sales Center
December 9, 2006–March 15, 2007
Culture Village, Dubai's latest luxury real estate development, launches on December 9 with a set of exhibitions of Islamic coins, miniatures, Qur'ans, and calligraphic paintings by Mouneer Al Shaarani, plus new work by contemporary artists. Significantly, several collectors based in the emirate are loaning works for the first time. Objects on show include a rare ink drawing miniature by Muhammad Siyar Qalam ("Muhammad of the Black Pen"), dating from the late 14th century.
Billed as "a unique development offering an elite lifestyle in an intellectually stimulating environment," the Dhs50 billion Culture Village had appeared to be yet another tourist and ex-pat-oriented real estate project, with an emphasis on faux-traditional architecture and a rustic souk. All the same, developer Dubai Properties, with consultant gallery The Third Line, has gone as far as to commission new work for the grounds around the Center from sculptor Mona Marzouk, United Arab Emirates-based installation artists Haig Aivazian and Loreta Burke, and graphic designer Amna Al Zaabi. Arwa Aboun's 150-meter-long photographic installation features self-portraits showing the artist praying for rain. The Third Line is also including work by Laleh Khorramian and Huda Lutfi. Culture Village's first phase is due for completion in 2009. Here's hoping contemporary art has a permanent home in the 40-million-square-foot "village."
---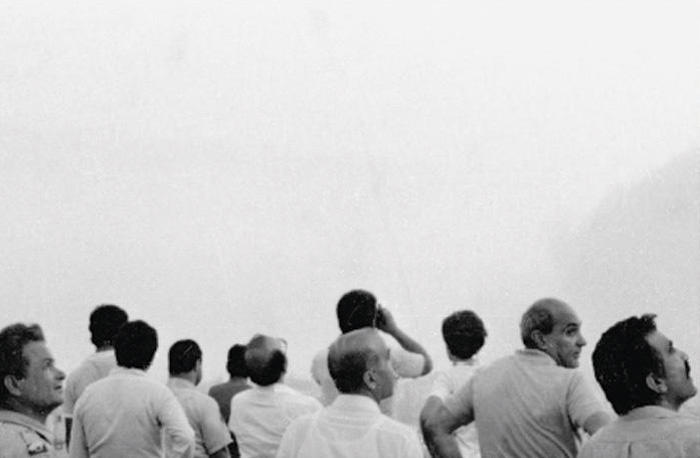 Seattle
Walid Raad: (We Decided to Let Them Say "We Are Convinced" Twice. It was More Convincing This Way.)
Henry Art Gallery
November 10, 2006–February 4, 2007
Walid Raad's latest project presents photographs that the artist took at the age of fifteen during the Israeli invasion of Lebanon in 1982. Hitherto undeveloped, Raad's just-realized negatives reveal images of ammunition, explosions, and, perhaps most interestingly, the curious act of watching war. Here we see ordinary Lebanese viewing the not-so-distant battle in much the same manner one would view, say, a sports match. Raad photographed occupying Israeli soldiers as well, at one point inserting himself within the frame, posing with the enemy. The playfulness, normalcy, even banality, of these images is extraordinary, while the latency of the just-realized image — the very fact that the negatives sat undeveloped until now and finally appear semi-scarred before us — raises questions as to the processing of memory at large. What form had this war taken in the historical consciousness prior to the development of these negatives? What form had the images taken in the artist's own memory? And what is the nature of the relationship between the two? Working outside of his role as arbiter of the Atlas Group — a dynamic (fictional) archive that deals with various aspects of the Lebanese civil wars — Raad extends his investigations into the relationship between document, lived memory, and conceptions/constructions of history at large.
---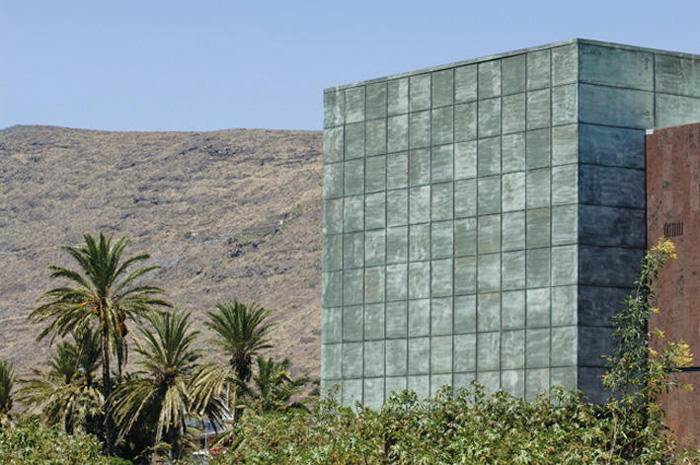 Canary Islands
1st Biennial of the Canaries
November 27, 2006–February 10, 2007
Biennial fetishism does not seem to be coming to an end any time soon, as every corner of the globe, no matter how far-flung, seems to be launching its own. This winter, the Canary Islands will host their first biennial of architecture, art, and landscape. Hosted by the Cultural Department of the Government of the Canaries and executed under the direction of Rosina Gómez-Baeza, the Islands' biennial debut brings together an ambitious program of visual arts, architecture, seminars, workshops, symposia, and film spread out over the seven islands off the northwestern coast of Africa. The biennial, according to its organizers, is conceived of as a singular event that not only takes on the particular situation of the archipelago as a connecting point between the Americas, Africa, and Europe, but also takes on themes of increasingly global, contemporary significance — population growth, tourism, cultural hybridization, immigration, and the environment among them. The arts section, composed of seventy international artists and curated by Antonio Zaya, includes Adel Abdessemed, Eija-Liisa Ahtila, Allora and Calzadilla, Hamdi Attia, Kader Attia, Olaf Breuning, Regina Galindo, Kendell Geers, Ori Gersht, Alfredo Jaar, Amal Kenawy, Kcho, Mona Marzouk, Shirin Neshat, Ester Partegás, Javier Tellez, and Anton Vidokle/Julieta Aranda. A symposium program will feature discussions on such topics as Diaspora politics, the leisure industry, and the relationship between the Canaries and sub-Saharan Africa. Participants in the symposium program, to take place in late November, include curator Catherine David, Tunisian essayist Abdelwahab Meddeb, Rabat-based gallerist and art critic Abdellah Karroum, Alexandria-based critic and cultural organizer Bassam El-Baroni, New York University African film specialist Manthia Diawara, and Cornell University professor and curator Salah Hassan.
---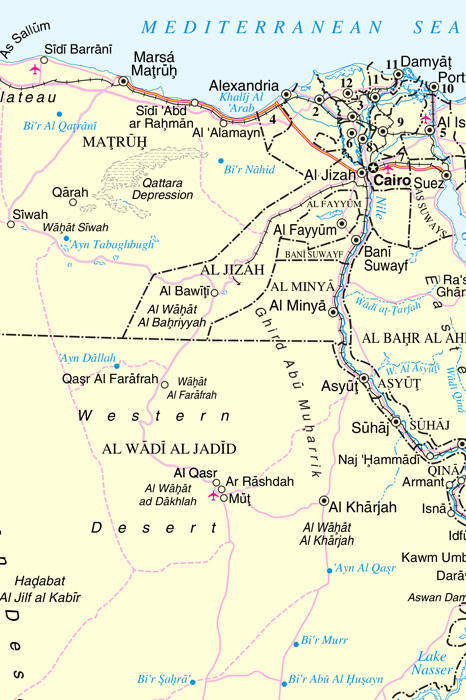 Bahareyya/Cairo
Fenenin El-Rahhal
December 2–14, 2006
Billed as a "working artists' summit," Fenenin El-Rahhal had its origin in Tokyo during the opening of the 'Africa Remix' show. Curator Simon Njami, artist Lara Baladi, and other participants debated how and where to continue the conversations and "creative encounters" provoked by the show; thanks to Baladi, they ended up in Egypt's Western Desert. Thirty practitioners, including artists Bili Bidjocka and Ingrid Mwangi and writers Maria Golia and Rasha Salti, will trek for seven days, aiming to experience a "fleeting utopia" and reclaim the desert's potential as a site for cultural exchange. The caravan will end up in Cairo for a four-day public conference at the Townhouse Gallery, coinciding with the Cairo Biennial and associated events. While the emphasis will be on process rather than outcome, the aim is to discuss issues and possibly make work based on the notion of territory. The organizers are inviting those interested in the project to contribute before, during, and after the event via a web forum.
---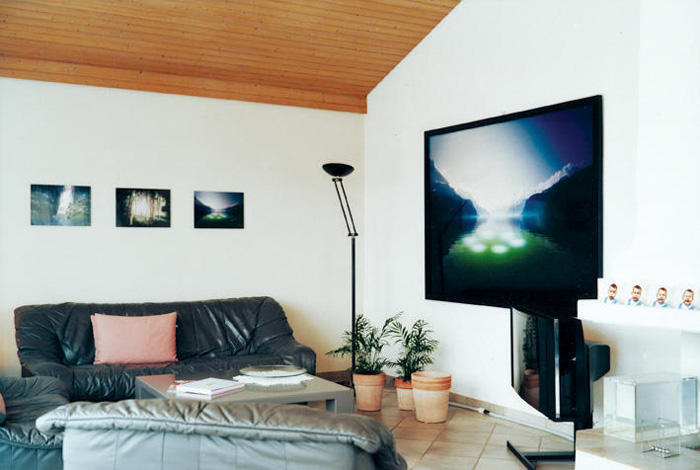 London
Lapdogs of the Bourgeoisie
November 10, 2006–January 14, 2007
Curators Nav Haq and Tirdad Zolghadr continue their long-term exploration of the role of class in the production, direction, criticism, and dissemination of contemporary art in the delectably titled Lapdogs of the Bourgeoisie. Featuring ten artists, the show runs at Gasworks until January 14, 2007, and is then set to tour, developing local content as it goes, to Platform Garanti, Istanbul; Tensta Konsthall, Stockholm; and Cairo (venue to be confirmed). Maintaining that this yearlong research and exhibition project is an open question, proffering no foregone conclusions, the curators are aiming to investigate "how socioeconomic background still defines one's career — and to what point this career might reflect or consolidate the very hierarchies in question." The artists — Annika Eriksson, Chris Evans, Sylvie Fleury, Natascha Sadr Haghighian, San Keller, Hassan Khan, Michelle Di Menna, Marion von Osten, and Erkan Özgen and Sener Özmen were selected for their particular methodologies and analytical approaches, rather than for any previous engagement with the subject.
---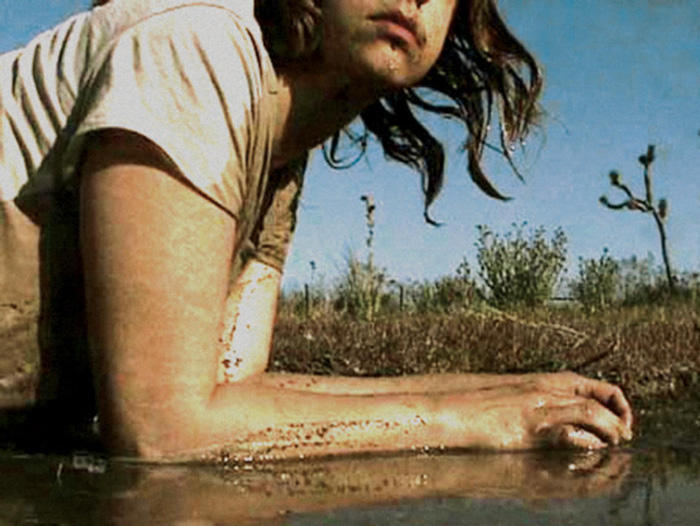 Istanbul
KargART Video Festival
February 2007
Interdisciplinary cultural center KargART will launch its second international video festival in February 2007. Artist Gözde İlkin and curator Irmak Arkman, co-organizers of the event, are currently calling for entries in any format "outside the mainstream" — including short videos, animation, audio-videos, installations, performance and dance videos, documentaries, and video poems; the deadline is December 15, 2006 (email info@kargart.org for details). The organizers are also inviting participating artists to propose ideas for live performances and gallery installations, to appear alongside the running, single-channel program of video work.
Refreshingly, the festival aims to look simply at video as an art form, "freeing artists from rules, limitations, and concerns about 'creating concepts.'" KargART has been set up as an alternative to Istanbul's traditional cultural and tourist center, Taksim. Located in Kadıköy, the organization aims to support local practitioners alongside exhibitions of alternative work by international artists.
---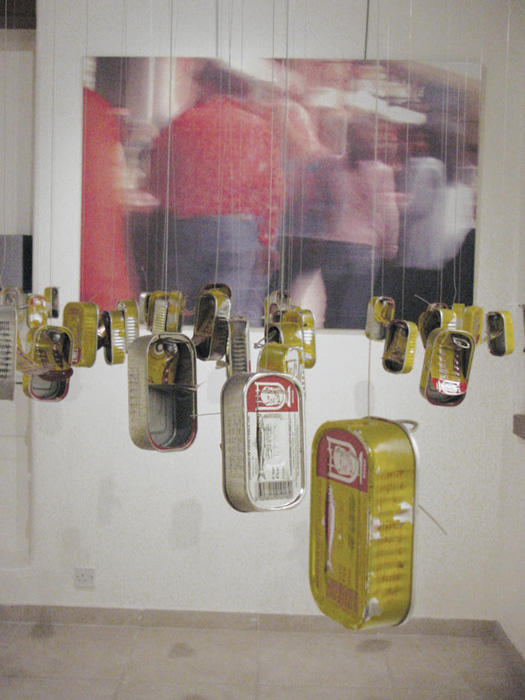 Bahrain
Basem Mansour: Fish Don't Apologize
Albareh Art Gallery
February 8–11, 2007
An audio artist, Mansour composes pieces of electronic music first, adding installation and photographic elements later. Fish Don't Apologize made its debut at Kuwait's Dar Al-Funoon in February 2006. A year later, he has reworked the show and is presenting it in Bahrain, this time alongside collaborator Fritzi Metzger's vast manipulated photographic prints of street scenes stretched and repeated, sometimes into abstract obscurity. Fish is a sensuous experience: a video piece is projected down onto dripping bath water; sardine cans with hidden speakers hang from the ceiling. Metzger's best prints are pure nostalgia, recording Kuwait's towers and offices dating from the 1960s and 1970s, that now face demolition, making way for new high-rises.
---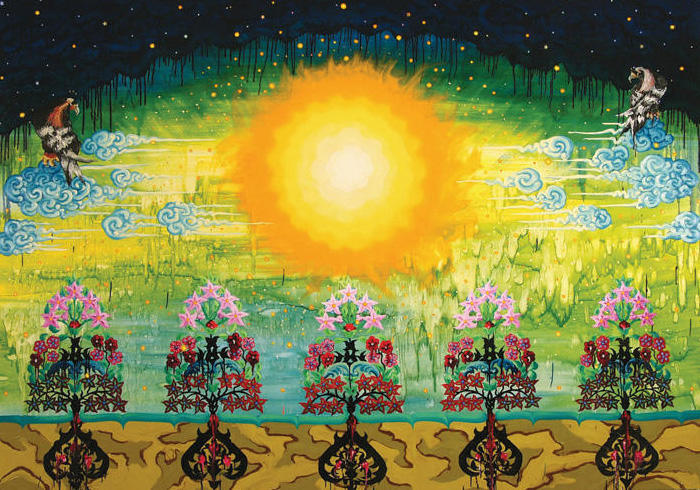 New York
Kamrooz Aram: Night Visions and Revolutionary Dreams
Oliver Kamm 5BE Gallery
February 16–March 17, 2007
In Kamrooz Aram's world, revolutionary mantras pale in the light of day and exalted heroes fall at the bat of an eyelash. In his latest show at Oliver Kamm Gallery, the New York-based artist presents a series of drawings and paintings that engage with the delicate creation of visual traditions — whether mythical, political, or spiritual — through symbols. Though he appropriates iconic imagery, Aram's works are not fixed in a particular place or time; his highly stylized, verging on psychedelically abstract paintings and drawings are as diverse as his references — alluding, often in oblique manner, to everything from the Book of Revelation to Rastafari to contemporary war propaganda. Whatever the content, it is the monolithic worldview, the full-proof ideology, and the myth of advancement that are at stake here. An extension of his last series, which took the glorified nature of the Star-Spangled Banner as a point of departure, he subtly interrogates how we create and, finally, consume meaning — the layers within layers of his canvases exposing the constructed nature of the world around us.