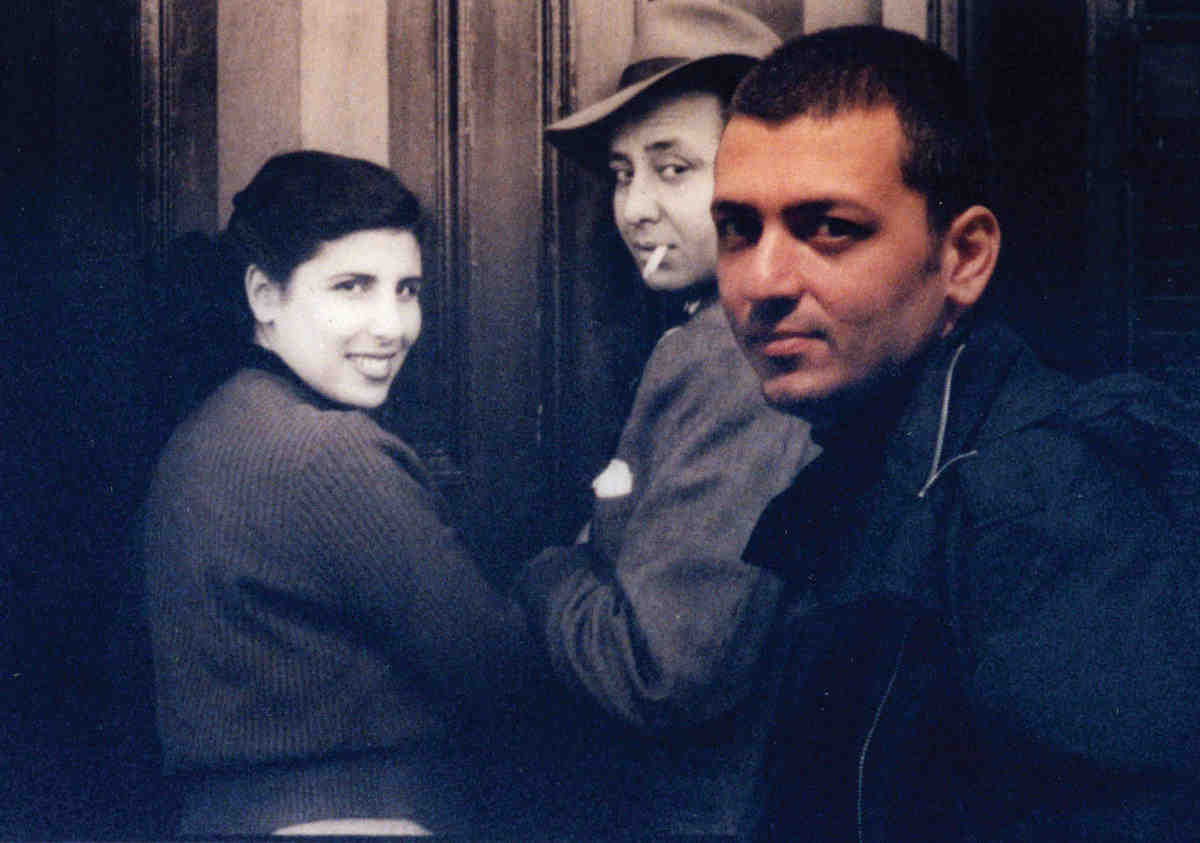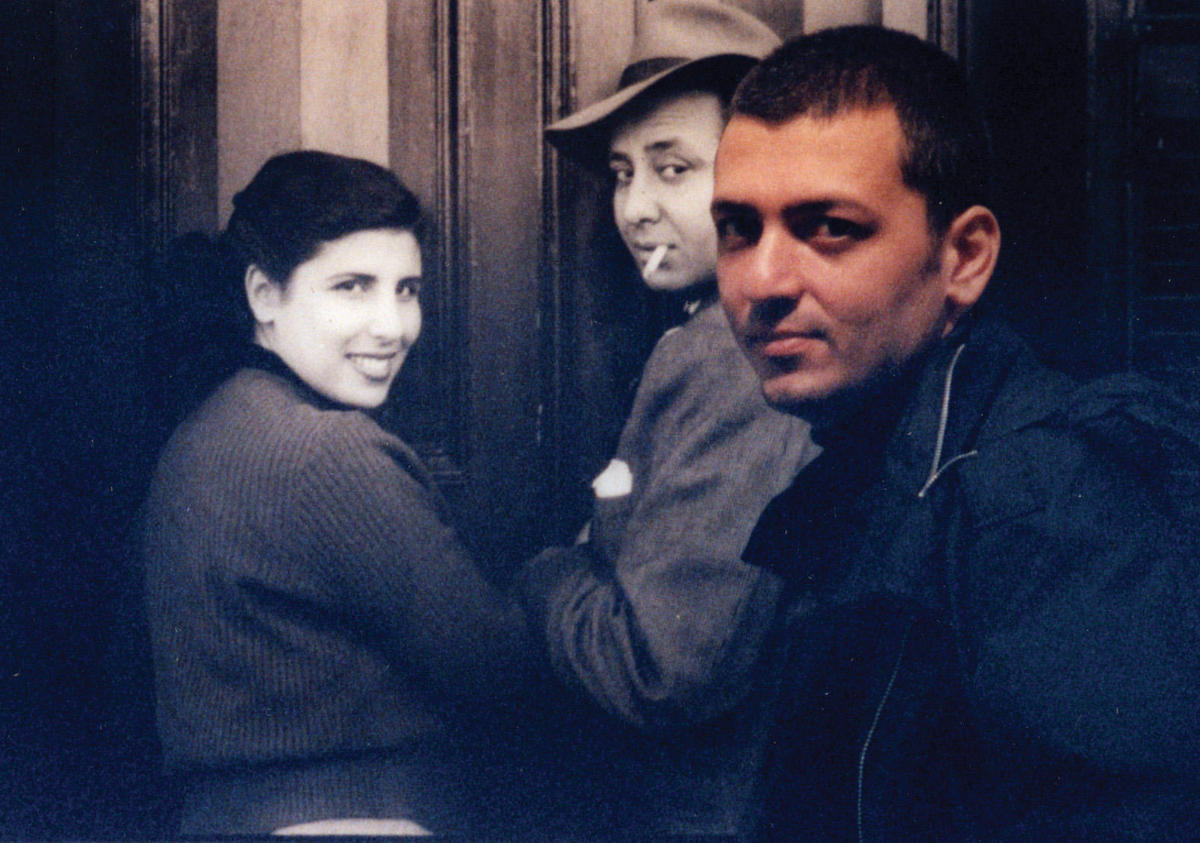 In 1982, when I was sixteen years old, I started taking notes of what I did every day, a daily account of what happened on the political and military scenes. The notes included weather reports and later film reviews, as I was getting more and more interested in Cinema. in the same year, I started using my father's camera, taking photographs of events that took place in the vicinity from our apartment in Saida (South Lebanon), notably during the Israeli invasion in June 1982. I was fascinated with the sight of air strikes and ran to the balcony every time I heard the whistling f sounds of Falcons and F-16s. In the same year, I was gradually getting used to recording sounds, radio news, and music.
—From "This Day" by Akram Zaatari. All images courtesy of the artist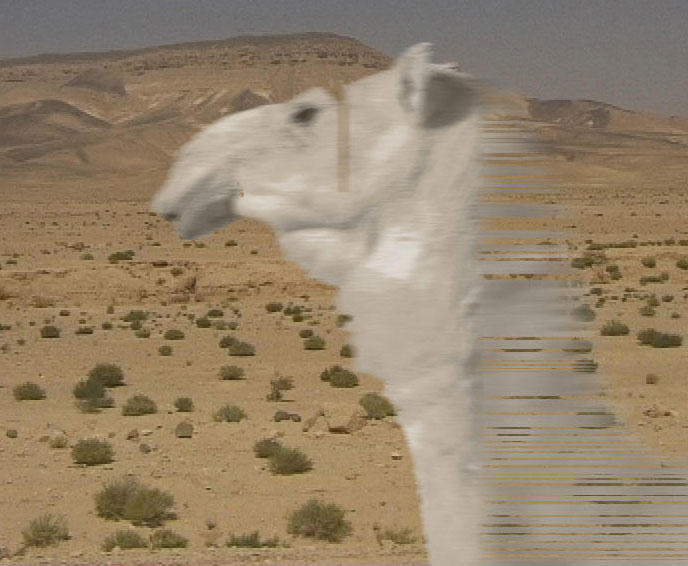 If you want to meet Akram Zaatari, you should go to Café Rawda — an open air tea garden emanating a 1970's charm at the sea front of Beirut. Zaatari comes to this place nearly every day. Above your head planes are on course for Beirut every five minutes, and Zaatari followers their approach with a high-tech miniature camera — click, the 314th shot. With a smile, he apologizes for the documentation of what appears to be a banality. Inhaling from a water pipe, he searches the sky for his next shot.
Akram Zaatari is a video artist and curator who lives in Beirut. He is a creator of more than 30 videos, among which are How I love you (29 min, 2001), Her + Him Van Leo (32 min, 2001), All is well on the Border (43 min, 1997) or The Candidate (10 min, 1996). Zaatari is also the co-founder of the Fondation Arabe pour l'Image (FAI) in Beirut, a nonprofit organization, run by a group of artists and critical theorists, that collects, preserves, interprets and presents photographic works from the Middle East, which resulted in a series of exhibitions, as for example "The vehicle: picturing moments of transition in a modernizing society" or "Portraits du Caire: Van Leo, Arman, Alban."
Zaatari is one of the artists who studied abroad but decided to live in Beirut permanently, even though art has played a marginal role there during the last 10 years. Like in most other Arab countries, artists in Lebanon have to work on the side as teachers, professors or journalists. What seems to be a problem at first glance is regarded as an opportunity by Zaatari: "Artists should be able to produce their ideas without regard to institutions and funding. The danger of having to please the financial backers is too large." New institutional structures wouldn't make the situation of artists in Beirut easier, he added. "In contrast, this situation has forced artists to look for their own spaces — and to organize their own exhibitions. This has created a basis for some fantastic projects." If someone asks Zaatari to describe his relationship to his social and political environment, he would answer that it is that of an archaeologist. It is not a question of nationality or ethnic roots, like many journalists or art critics from Europe or the US often intend to see. "I live here because my relationship to this area is interesting to me — the mutual give and take between myself and the city," he explains. "In general," he points out, "I think that the idea of nations is no longer valid today. Each person is the sum of various influences and you can choose your own way of living."
After the Fondation Arabe pour l'Image had been established, he found himself playing the role of an archaeologist sifting through the past — an area which has been neglected for far too long in Beirut. Until now, photographs have been assigned to the private sphere, but the archiving by the Foundation has lifted them out of their inconsequence. "History has often ignored simple people. This collection sheds lights on areas of this country which up to now have remained undiscovered," marks Zaatari the Foundation's aim. His latest work "This Day" (2003), shown at the "Forum of Cultural Practice — Homeworks II" in Beirut reflects this perspective particularly.1 But words would do not justice. You have to see it yourself. "This day" will be shown at the museum "Nicéphore Niepce" in Chalon-sur-Saône, France on the 15th of March 2004. (For more details see: www.museeniepce.com)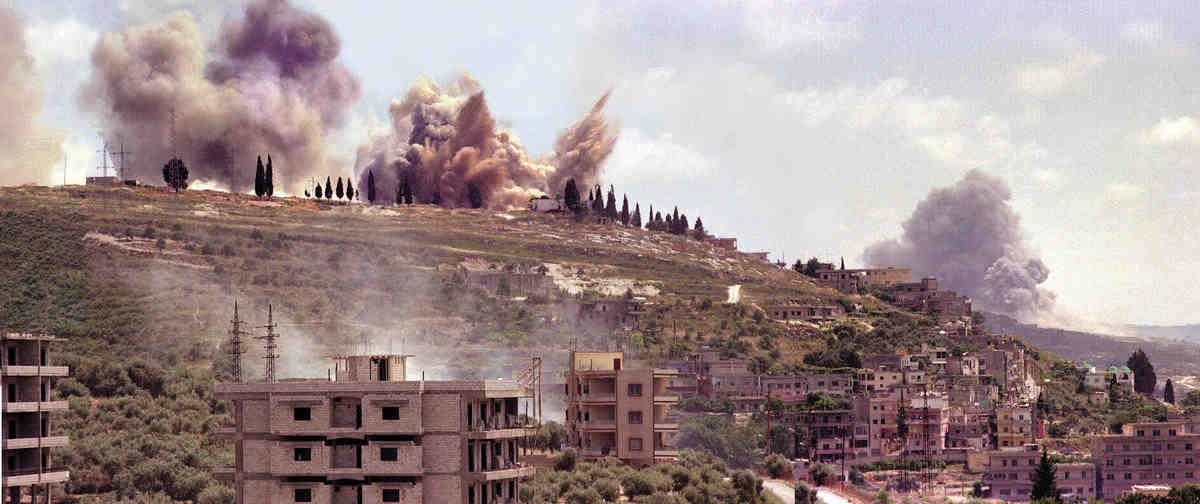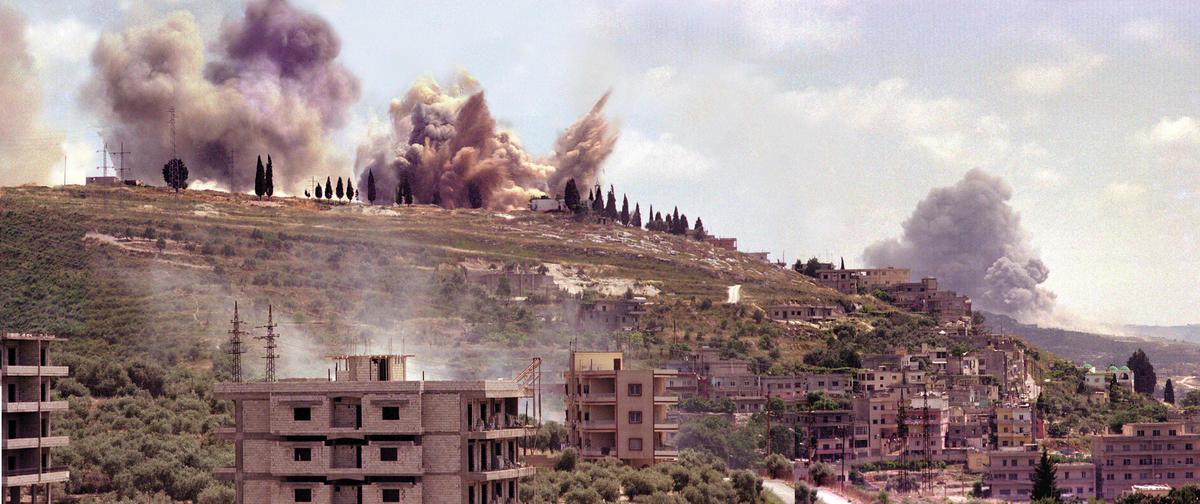 1. Homeworks II, which took place from the October 31–November 6, 2003, is an exhibition series in Beirut initiated and organized by Christine Tohmé, the founder and the president of Ashkal Alwan (ashkalalwan@terra.net.lb), an association for contemporary art.