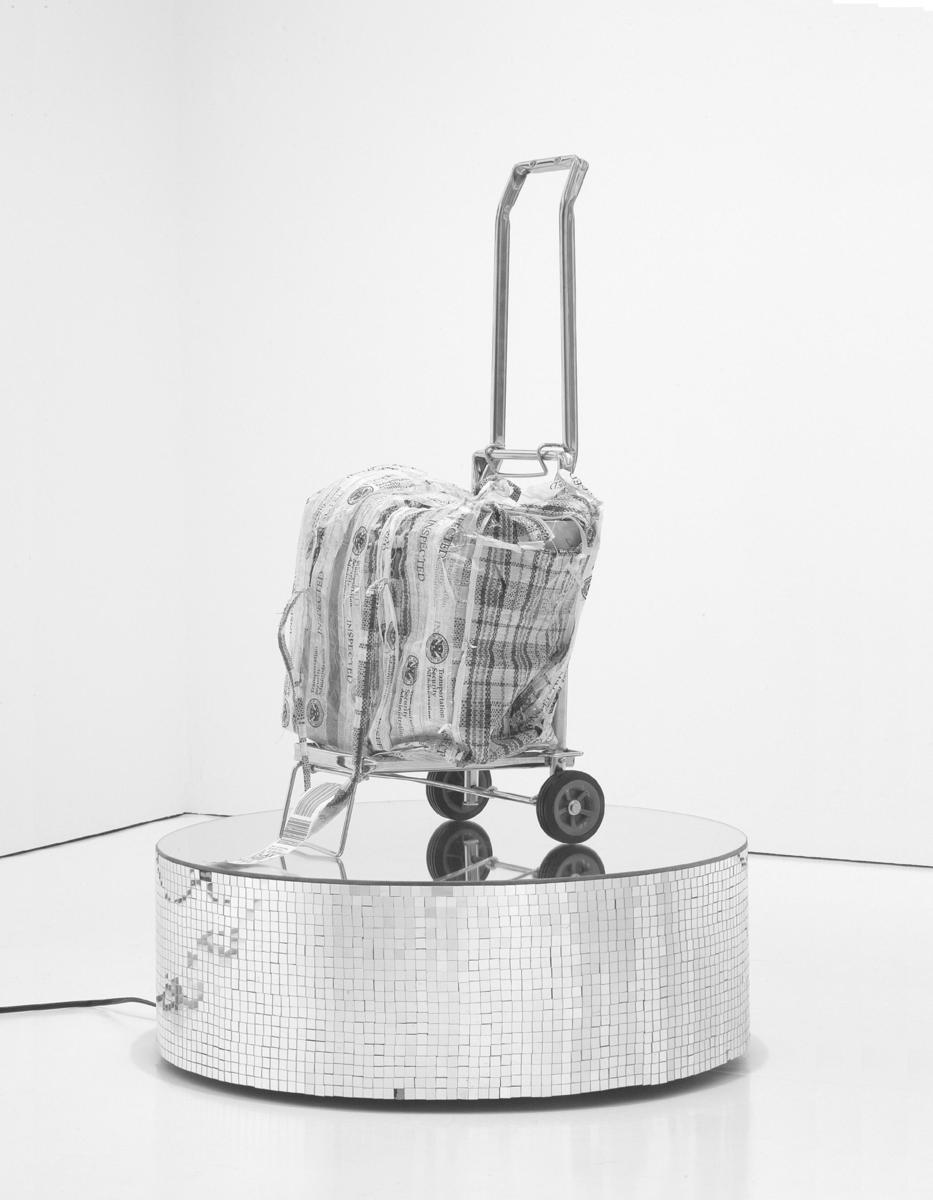 Los Angeles
Walead Beshty
UCLA Hammer Museum
April 20–July 23, 2006
Upon entering the sparsely decorated Walead Beshty installation at the Armand Hammer Museum of Art and Cultural Center, I couldn't help but yawn.
In the main gallery, we were presented with four large-scale, discolored photographs, said to depict the now defunct Iraqi diplomatic mission in Berlin. The photos showed through their discoloration an image of a dilapidated, abandoned room filled with various political ephemera — collapsing walls lined with books, nonfunctional phones set atop dust-covered desks— objects that have now become relics. In the museum, Beshty attempted to "extend the odd stasis of the mission." There the artist set up what he called a "Cold War waiting room": two black leather armchairs stood alongside photographs separated by a table with various books strewn across it, books that replicated those found inside the building.
The short backstory was that the photographs were damaged by the x-ray machines at the airport during Beshty's return trip from Berlin. Finding this an uncanny metaphor for the realities of travel, what with baggage searches and surveillance, Beshty decided to leave them as is. To further illustrate the idea, he placed a revolving mirrored plinth in the center of the room, bearing his damaged luggage, broken and rifled through during travel.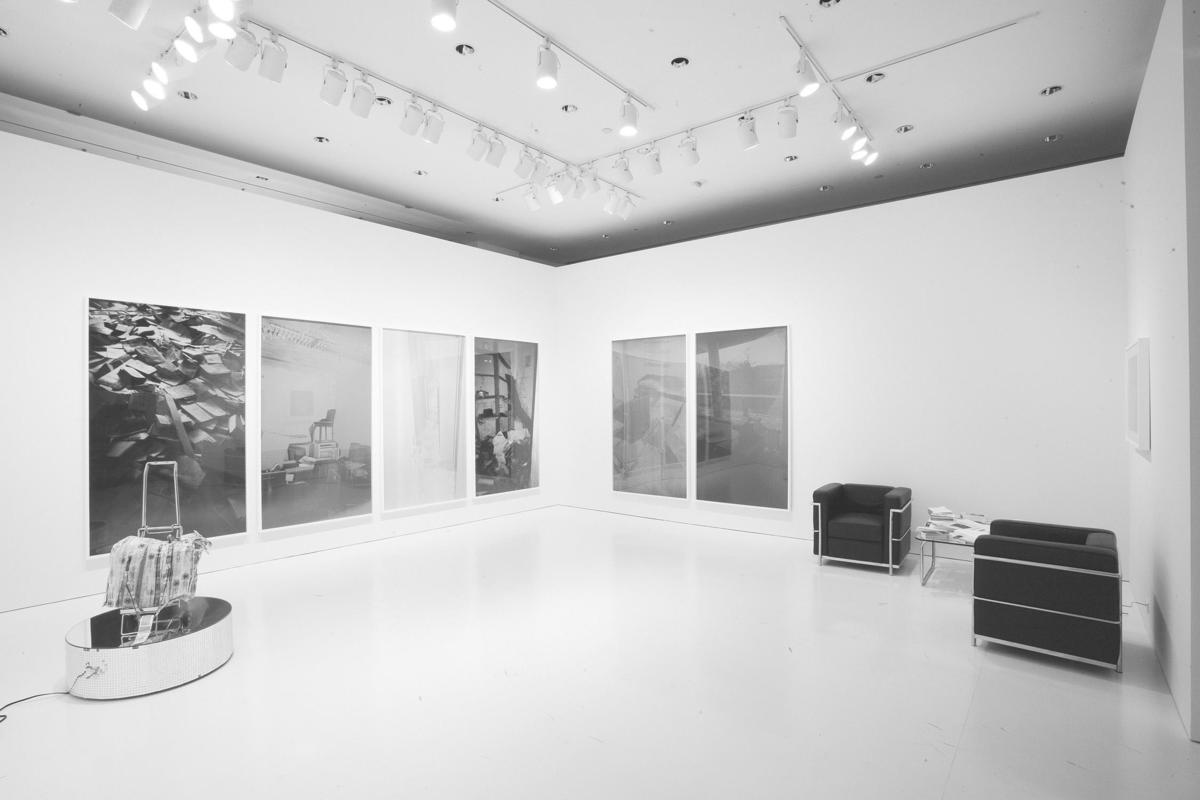 So we had a waiting room and a few badly ruined photographs, along with an attempt to evoke a feeling of political stasis — but all without critique or resolution. Instead, Beshty fixated on the "other space" that the photograph recreated, a space existing on the threshold of two political bodies in ruin, those in East Berlin and Iraq. In turn, this odd stasis, this limbolike space, replicated the essence of photography.
That said, Walead Beshty's installation was a regurgitative treatise on an oft-cited theory. Michel Foucault's idea of an "other space" proposes that an untouchable archetypal reality, or form, exists via an untouchable representation captured by cameras, photo booths, and mirrors. His 1967 book of Of Other Spaces was a brilliant treatise on the nature of experience. To see Beshty providing a physical manifestation of Foucault's theory in this form makes "art" seem a bit tiresome.
Is anyone else bored with artists exploring the meaning of their medium as the sole basis of their work? Does the public really want to know the intrinsic meaning of a photograph? Isn't conceptual art that is founded upon a redefinition of its own medium a vacuous, narcissistic idiom?Who would want to read a poet rhapsodizing about the structure her poem?
The problem with art that is solely conceptual is that it argues that art exists in theory only. An art that is so invested in its own idea is a lifeless, decadent, superfluous art. Presenting an object that explicates its own objecthood is the most banal, boring, tautological argument. Beshty's practice is purely representational, not creative. It doesn't demand change, and it doesn't really do anything itself. It merely presents us with a damaged photograph and a "problem" we already knew existed.