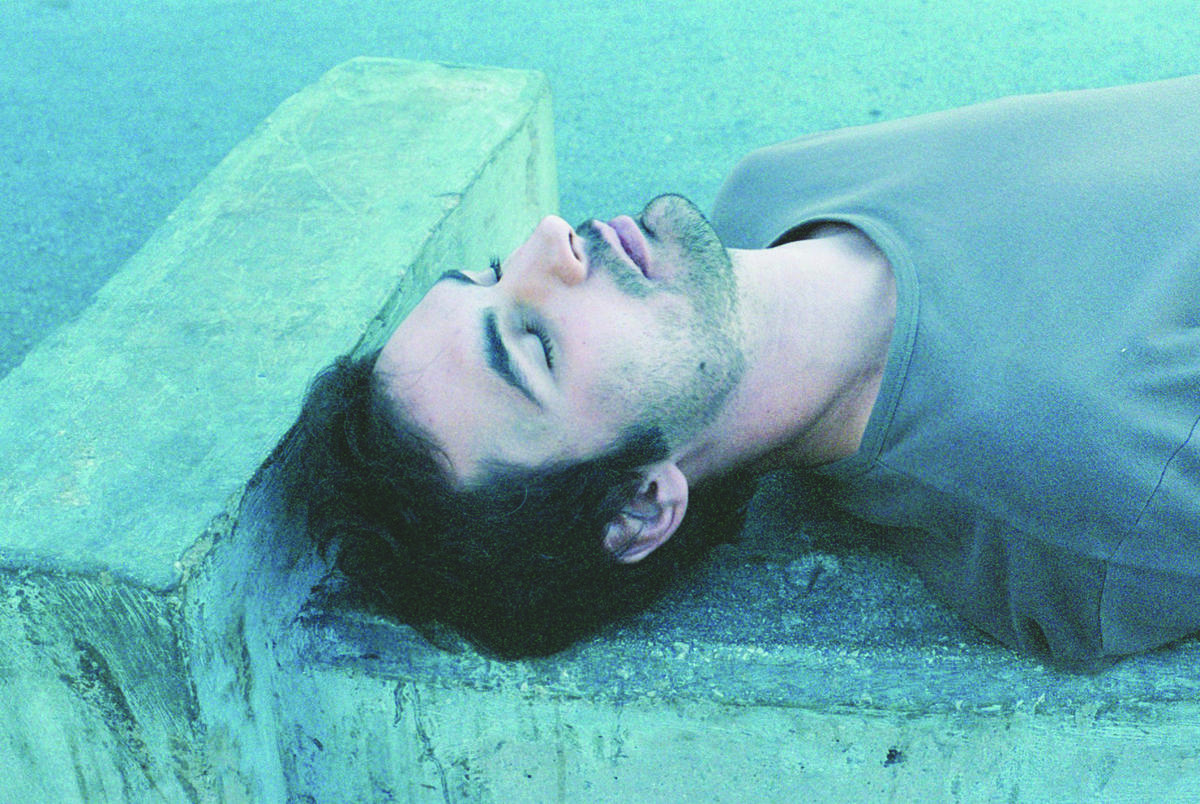 Filmmakers Joana Hadjithomas and Khalil Joreige's second feature, the ironically titled A Perfect Day, won the FIPRESCI International Critic's Prize on its premiere at Locarno Film Fes-tival, and has since played at festivals in Europe, Asia and North America to great acclaim and further awards. Due for release in Lebanon and France this spring, it is a lyrical portrait of the relationships between Claudia (Julia Kassar), her son Malek (Ziad Saad) and his girlfriend (Alexandra Kahwagi). The film takes place on the day that Claudia finally agrees to register her husband dead, fifteen years after he disappeared during the Civil War.
Bidoun: Congratulations on your latest prize, the Namur Film Festival's Bayard d'Or for Ziad Saad. How did you coax this subtle performance from a non-professional actor?
Joana Hadjithomas: This is his first film, and we were casting for a long time before we met him and discovered his special rhythm. The actors, a mix of professional and non-professional, weren't given any script: we just directed scene by scene, as we did on our short Ramad (Ashes). We tried to direct Ziad and Julia so that you don't necessarily see their emotions but you feel them.
Bidoun: Presumably Malek's sleep apnea syndrome (which interrupts his breathing during sleep, and causes him to fall asleep at odd moments in the day), plus the scene in which he's driving and puts in his girlfriend's contact lenses, deliberately blurring his vision, is symptomatic of Beirut's wider malaise, its liminality?
JH: Yes. Our generation has always struggled between the heaviness of the past, a hypothetical future, and a present that's lived as an intense instant. Even if you only spend a little time in Beirut you begin to lose your center. It's not about using metaphor but about finding the right imagery that expresses our daily lives with some poetry. We go out a lot in Beirut; we go to bars in search of a community, trying to reclaim our bodies or the bodies of others. It's a kind of hysterical repetition, a permanently hysterical present. The film could be dealing with one day that will repeat itself, or a day that's anew beginning or an end.
Khalil Joreige: The theme of breathing in the film relates closely to the rhythms of the everyday, to love and synchronicity, and the problem of synchronicity in love. Malek breathes in a different way. We wanted to explore, poetically, what can happen if a body is not "in rhythm." In a way we're asking how, in a place like Beirut, where individuals are subsumed by family, community, and religion, can you be an individual?
JH: In a way, having a different rhythm is a new form of resistance. Claudia, the mother, cannot accept the disappearance of her husband. She's stuck in the past trying to reconcile herself with the ghost of her husband, while Malek is stuck in the present. But he's the one that's like a "zombie," as [Beiruti writer and artist] Jalal Toufic would say; in a way we have to accept the ghosts in order to resist the rampant cynicism of a society like ours.
Bidoun: You focus on everyday, minute rituals: cigarettes, coffee, and so on…
JH: We're making films that are different from most people's expectations of Arab cinema. And A Perfect Day is not a film with one "message"; it's a film about sensation, bodies, frames of mind, atmosphere. We look for the small, secret things, to show the non-spectacular side of Beirut. Despite cinema's stereotype of the overwhelming Mediterranean neighborhood, you are often alone. There is nothing called "Beirut," just many Beiruts. We work in thin, small layers, building them up to give an impression of a place where the idea of ritual is key.
KJ: We were working with a microscopic budget. We couldn't afford to reconstruct reality, so we took a faux documentary approach, filming in traffic jams, on the Corniche, in night clubs. After a few hours, people forgot we were there. Usually cinema is constructed, but it's important to us that you don't feel the screen writers there, deliberately building metaphors. And this way of working gives you a real freedom — you deal with surprises, you try to capture this energy.
Bidoun: I understand it was a personal film for both of you?
JH: Yes, we felt the need to do something very close to us, and we re-wrote it many times up to (and during) the shooting. What we show in the film is our house, our daily life, our personal experiences. And there is the relation we have with "the disappeared"; Khalil's uncle is one of them.
KJ: I'm very close to my uncle's family, but my family story is not in the film. There were 17,000 missing persons in the war. They left their homes one morning and never came back. Where are they? It's frightening for us that no mass graves have ever been found. Beirut is a small city that's been extensively excavated and reworked, but nothing. For us the trauma of disappearance has not faded with time.
Bidoun: Perhaps, traditionally, in visual art there are more opportunities for open endings than in cinema, and you seem more interested as directors in imagery than dramatization. Are you artists who make films, or vice versa?
KJ: We try to make films that are close to our art, and have been searching for years for their relation. Usually, without planning it really, we do an installation before the film around a similar subject, such as the work Lasting Images, which explored and developed the idea of latency.
Bidoun: What would you say to critics who ask why Lebanese filmmakers keep making films about the war?
JH: A Perfect Day is a film about our present. Our films don't have a story that's complete because our history isn't. I was five when the war began, and the war is still a latent presence now.
KJ: The official discourse is purely economic — "we have to reconstruct the country" — but what about reconstructing society? People consider the period of the war in parenthesis, but the premises of the war were here before and are here still, and current Lebanese films and artworks are expressing the present, not the past.