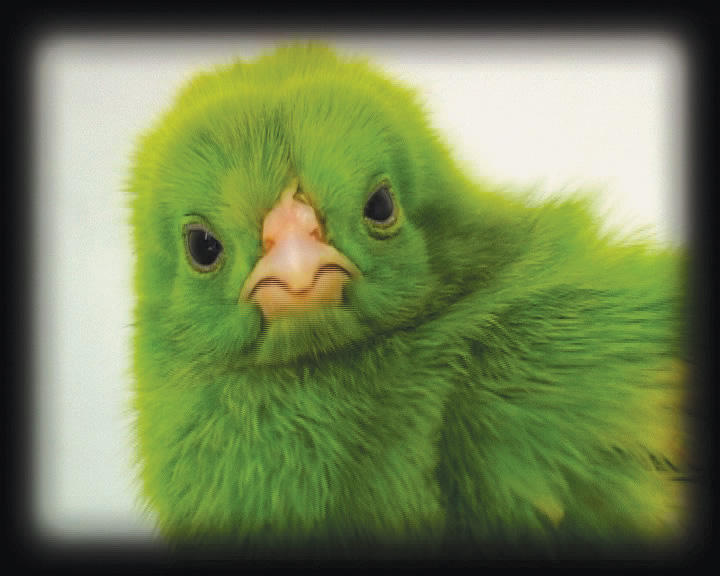 Marrakech
Out of the volley of praise and remerciements aired at Marrakech International Film Festival's closing ceremony came one recurring, fluffy sentiment: "Morocco is a beautiful, hospitable country where the food and people are nice." These words, invariably repeated to a predominantly French audience, were not disingenuous but symptomatic of the absence of Morocco in its own festival — at least in any form other than a shallow showing of folkloric resplendency (men hired to sit on horses Fantasia-style, lining the entrance to the opening night party, and so on).
From a political standpoint, the festival seeks to secure Morocco a favorable reputation in the global glare. Unfortunately, this means a festival with the number one priority of looking outward rather than encouraging reflective cultural growth, which is particularly important for a local industry growing so rapidly. Perhaps the problem is also that the primary organizers of Morocco's most visible international events hail from elsewhere.
The competition section and sidebar programs spanned many countries, and included a Bollywood section catering to the tastes of local audiences. The Grand Prix went to Saratan (2005), a playful and descriptive film by Kyrgyz director Ernest Abdyshaparov that thoughtfully depicts the inhabitants and economic struggles of a small mountain town. Jean-Marc Vallée's C.R.A.Z.Y (2005) and Mohamed Malas's Bab El Makam (2005) shared the Jury Prize.
Running alongside the festival was a filmmaker exchange program, organized in collaboration with the Tribeca Film Festival, which included masterclasses for sixteen young Moroccan and American filmmakers with Martin Scorsese and Abbas Kiarostami, who were honored with retrospectives at the festival.
The official selection by the French contingent included one Moroccan film made with French backing, Le Gosse de Tanger (2005), directed by Moumen Smihi. While it played to packed houses, the film was a studied but lazy stereotype of international zone Tangier. This period piece relied on still shots of cafe signs, chipped and faded leftovers from the 1950s that still hang, to evoke a bygone era. The audience gasped, then laughed, at the more daring trespasses of decency on show.
Besides a poorly publicized retrospective of Moroccan films that took place at a venue far from the festival center, other homegrown films tended to crop up in private screenings: Khalil Benkirane's documentary The White Thread (2005), a fusion of traditional chanting and new beats; Ali Essafi's Ouarzazate Movie, a 2001 gem that depicts the life of the unknown extras in the epic foreign film productions on which Morocco is becoming increasingly dependant; and Hakim Belabbes' Threads (2003), a disturbing depiction of an émigré revisiting strong familial and traditional bonds. Unfortunately, the festival failed to encourage local and regional distribution of Moroccan films.
Still, great strides have been made since last year: marquees around the city announced screening times, and the Moroccan media was for the first time admitted to the same hotel as the international media and afforded the same opportunities for interviews and press conferences. But some things almost farcically remained the same: those who looked or spoke French were admitted to screenings without a badge or even a second glance, while security for Moroccans was stringent; at the official ceremonies, Arabic translations were butchered, having been inverted, left to right, by a French word processor.
Still, a few good men and women are fighting hard to bring Morocco to Moroccan cinema. The year 2006 will see the opening of two new independent film endeavors: the Cinemathèque de Tanger, a new arthouse cinema and film center in Tangier, and the Ecole Supérieure des Arts Visuels, a film school in Marrakech. These laudable initiatives should help in bringing Moroccan filmmaking home.
Cairo
Before the internet and satellite television, the Cairo International Film Festival (CIFF) was a chaotic affair marked by storming crowds and raging hormones — often perceived as the last refuge for the criminally repressed. People weren't fussy when it came to details like film titles or plot summaries. More interesting to the average viewer was a film's country of origin and the number of scenes promising nudity in these uncensored films. "Four scenes, Netherlands," for example, became shorthand for A Good Time.
The festival is less hotly anticipated these days, but just as faithfully frequented, although the good-timers are joined by other life forms: aging intellectuals and bohemian artistes, plus a smattering of younger art students and earnest foreigners. These are the same devotees who congregate at the experimental theater festival and haunt cultural centers in hopes of seeing serious films (and thus alleviating a year-long diet of Hollywood blockbusters and shoddy local fare).
While better organized than previous years, the twenty-ninth CIFF (November 29 – December 9) showcased a mystifying grab bag of special selections: biopics of political leaders, new Lebanese cinema, four films by a Russian director and a tribute to a deceased Egyptian actor. Egypt's only entry, The Night Baghdad Fell (2005), was a political farce that toyed with disturbing "what if?" scenarios such as the US invasion of other Arab countries. The film failed on both political and comic fronts, and was coolly received by audiences and critics.
The largest special selection — twenty-five of the 130 features — belonged to China, festival guest of honor. These films boast an aesthetic sensibility and ethic light years away from Hollywood — dreamscapes populated by spiritual warriors, balletic action and that peculiar Chinese brand of cinema impossible, in which people simply …fly!
The American offerings were largely disappointing: neo-noire Sin City (2005) was overly stylized, all body and no head; the creatively bankrupt Million Dollar Baby (2004), an uninspired female Rocky; and the pretentious "adult" film Closer (2004) echoed another failure of the genre, Eyes Wide Shut (1999). One can only wonder how Kinsey (2004), based on the unconventional life of a pioneering sexologist, played in the local context. Alfred Kinsey sought to liberate 1950s America from the kinds of sexual repression and misinformation that, unfortunately, are still alive and (un)well in contemporary Egyptian society.
Another standout, For Bread Alone (Italy/Morocco, 2004) based on the autobiography of Moroccan novelist Mohamed Choukri, presented an author from the Jean Genet school of literature — a street-wise, whoring, petty criminal. Charting Choukri's sexual, political and literary stirrings, this film of awakenings saw its wellheeled audience erupt into applause when the real author (who died during the shooting of the movie) appeared on screen.
Palestinian Hany Abu-Assad's controversial Paradise Now (2005) bravely explored the makings of suicide bombers in two hopeless, humiliated youths, desperately seeking heaven and believing that only in death is there hope. It played to packed houses, audiences sympathetic to the indignities of occupation.
The Cairo International Film Festival remains detrimentally self-congratulatory, billing itself as "the only Category A festival (on par with Cannes and Venice) in the Middle East and Africa." In truth, it faces serious competition from the region's younger festivals, some of which possess budgets rumored to be almost twenty times that of the festival in the old capital of Middle Eastern cinema.
Dubai
When it comes to hyperbole, the PR machine that is Dubai can put even Cairo to shame. Relentlessly brandishing its tagline "Building Bridges, Meeting Minds," and aided by a cheerleading local press, Dubai International Film Festival (DIFF) appears to imply that it's changing the world and rivaling Cannes and Toronto to boot.
DIFF's sheer audacity — not to mention its advertising dollars and lavish resort setting — has seen it rise to rival Marrakech and Cairo. Still, in typical Gulf style, the festival relies almost wholly on imported labor: of the eleven star programmers, only Masoud Amralla Al Ali, curator of the Arabian Nights section, lives in Dubai, and even the box office staff are shipped in from North America.
The management have their eyes firmly glued on the international stage, bagging the world premiere of Albert Brooks's Looking for Comedy in the Muslim World (2005), which scored some ironyfree chuckles among audiences but was described as lackluster by the critics — and, based in India rather than the Arab world, as a UScentric cop-out.
Dubai's commercial cinema chains claim that their audiences prefer easy entertainment, but here it was the boldest that sold out first — Massaker, which chillingly records accounts from Forces Libanaise veterans of the Sabra and Chatila massacres; A Perfect Day, Khalil Joreige and Joana Hadjithomas's study of an arrested Beirut; and Niki Karimi's meditative One Night (all 2005). Audiences eagerly seized the rare opportunity to talk politics in public at emotional post-film Q & As with these directors Raed Andoni attending with his sincere documentary Improvisation (2005) — and Hany Abu-Assad — whose Paradise Now opened the festival among others.
With thirty-seven Arab features and shorts in the program, regional cinema was spread thin, and the cracks showed. Rashid Masharawi's perceptive Waiting (2005) had great promise, given its subject, and the director's previous offerings, but was ultimately disappointing due to a clunky script. Billed as the first Yemeni feature film, Bader Ben Hirsi's A New Day in Old Sana'a (2005), an award-winner in Cairo, was a traditional tale of love and marriage, with some accomplished filming of the Yemeni capital. Unfortunately, the central character, an Italian-British photographer, narrates his story with such wide-eyed naivety that it renders the film gratingly Orientalist. Emirati filmmakers, represented by a selection of five shorts, face an entirely different kind of challenge — establishing a genuine, native art film tradition in an overwhelmingly commercial and increasingly international environment.
Despite DIFF's efforts to become a destination forArab cinema, there were clanging pointers to its love affair with American celebrity, from the programming of Hollywood turkeys such as the Orlando Bloom/Kirsten Dunst vehicle Elizabethtown (2005) and Edison (Morgan Freeman/Justin Timberlake, 2005) — a gala in Dubai, straight-to-video in the US — to the catalogue's cover shots of various invited idols (Cameron Diaz, Sharon Stone et al). For the second year running, the festival's guest star was workaholic Morgan Freeman, who now seems fully fluent in Dubai PR patter.
DIFF will be judged in the future on whether it can impact on the Gulf film scene year-round. None of the four "arthouse" films picked up by regional distributors at the 2004 festival were actually seen in UAE cinemas, due to the double whammy of government censorship and the commercial rule of the multiplexes. Meanwhile, regional filmmakers are waiting to see whether Dubai Studio City, due to launch its first studios at the end of this year, will hold some promise for them.