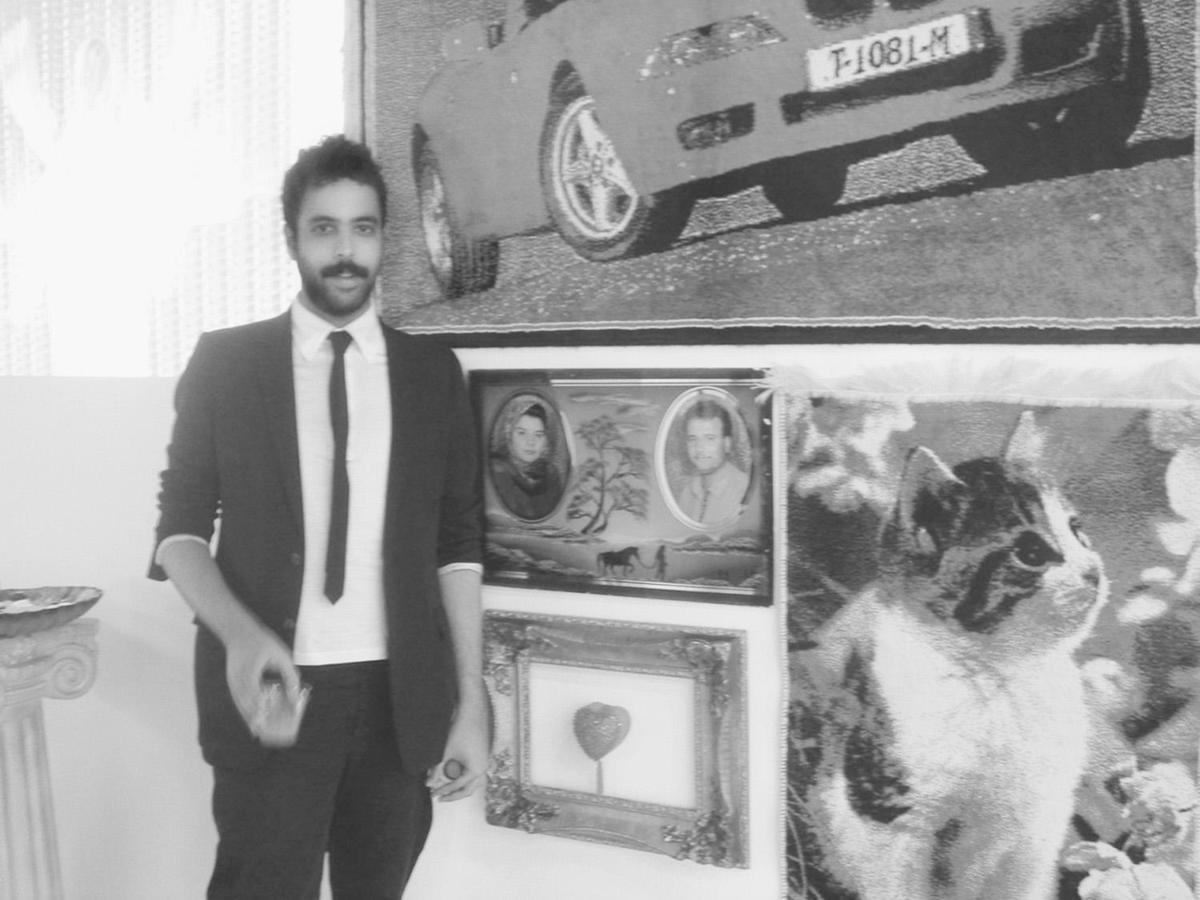 Kuwait City
The Unveiling of Hishshik Bishshik
Sultan Gallery
May 16-20, 2006
Founded in 1969, the Sultan Gallery was something of a pioneer in Kuwait's small-scale art scene. The gallery relaunched in May this year with an ambitious agenda to "challenge people's assumptions about Arab art," according to director Farida al-Sultan. Sultan's first exhibition was a group show by seven young artists: co-curators Fatima al-Qadiri and Khaled Al Gharabally, as well as Phillip Wisniewski Otero, Tareq al-Sultan, Ali al-Sarraf, Lauren Boyle and Munira al-Qadiri. From its outlandish title, best translated as "Sleaze for Please," (Arabic slang in its basest form) 'The Unveiling of Hishshik Bishshik' aimed to provoke a public more familiar with conservative, polished and even pretentious approaches to art.
Through a mixed bag of photographs, graphic art, videos and kitsch sculptures and installations, the artists provided a critique of the global addiction to consumerism — perhaps nowhere more evident than in the Gulf. As such, the artists dwelt on the shiny, seductive, almost post-apocalyptic nature of living in a culture dominated by the mall. A first for Kuwait City, the artists collaborated on a workshop-style show that was brilliantly organized yet (happily) remained rough around the edges.
Ali al-Sarraf's photo series UN-OCS, featuring a man posing in a macho biker-fighter suit wrapped in danger tape, though labored and obvious, managed to take a worthy stab at tackling the sensitive subject of the male ego. Alongside Khaled Al Gharabally's and Lauren Boyle's Unisex Uniform Radical Movement, it went some way in forcing Kuwait's cultural scene to encounter new, even unconventional, forms of self-expression. Gharabally's and Boyle's video piece documented a mass of people from different parts of the world, identically dressed in tight, golden suits, wandering around New York's Central Park. "A strip-down to the bare essential of second skin, a reflective body wear, a silhouette — our bodies themselves become the shared experience," explained Al Gharabally.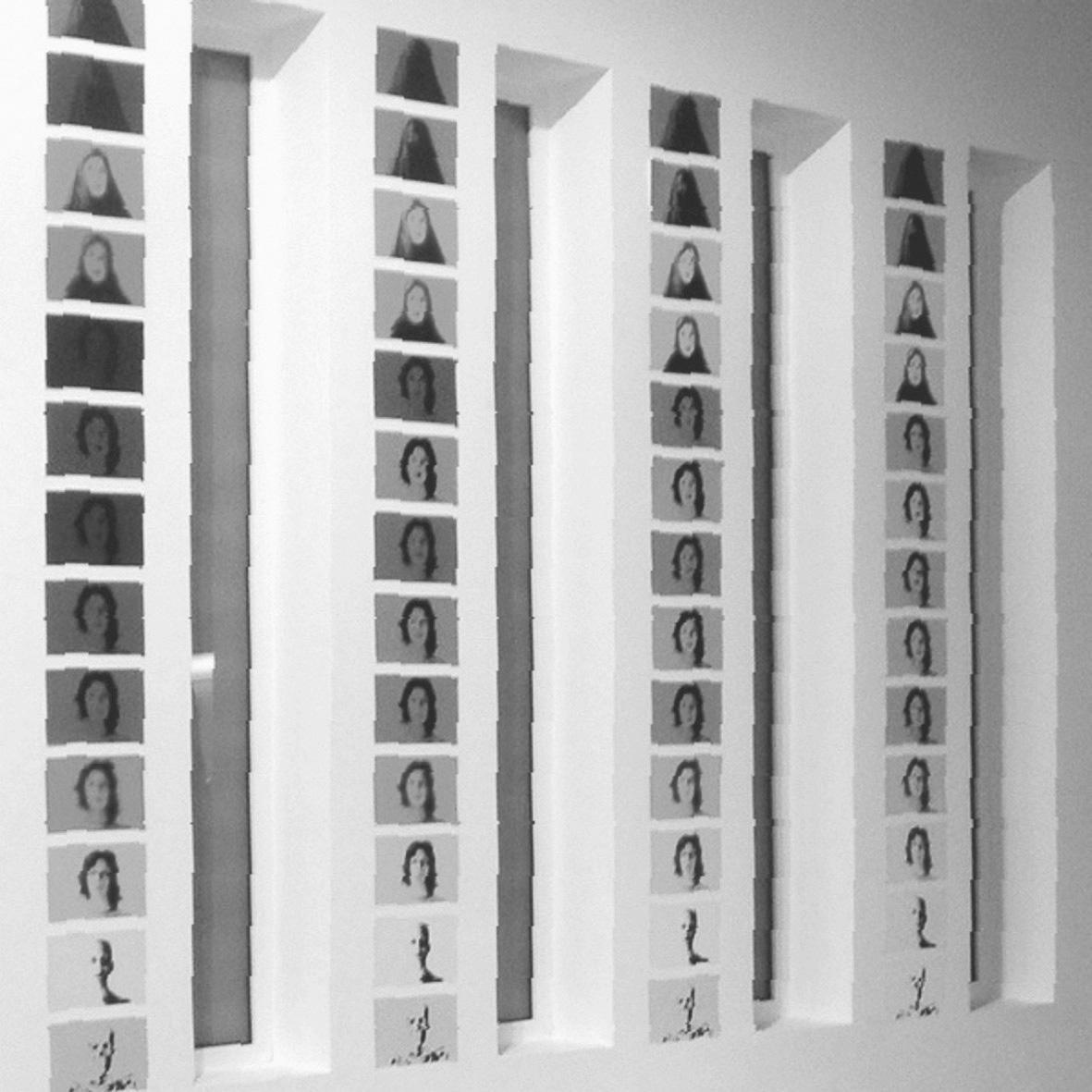 Fatima al-Qadiri's Neon-Orientalism, a series of photographic portraits, explored the idea of the veiled woman's "co-habitation with extinction" — a hackneyed subject in Middle Eastern contemporary art generally, but one that still retains taboo status in Kuwait and the socio-cultural scene in the Gulf generally. Sayyarat wa Mikyaj (Cars and Make Up), an array of black prints on colored cardboard traced the "evolution" of the female figure — the artist's own face — from the basic skull, through a range of hairstyles and make-up, to the bushiah or niqab,an absolute veil that renders the face either visually non-existent, or virtually seductive,depending on your point of view.
Both Tareq al-Sultan and Phillip Wisniewski Otero focused on the ubiquity and power of marketing and advertising in the media. Otero's quirky short film featured a semi-human creature battling a monolithic satellite station, before finally ridding himself of the all-controlling antenna on his forehead. Shot amid the ruins of a satellite station in the Kuwait desert, Otero layered the images using intricate video montage. Also working in video, Munira al-Qadiri's raw film attempted to portray the trauma of those nightmares that leave a lasting impression on daytime experiences. While some of the work was "in progress," or seemed to approach clichéd themes, The Unveiling of Hishshik Bishshik felt like a small coming-of-age in Kuwait. The artists were bold in their aim to tackle latent approaches and ideas in a fresh way. By unveiling the spirit of hishshik bishshik in public, they hope that more artists will be inspired to follow suit.