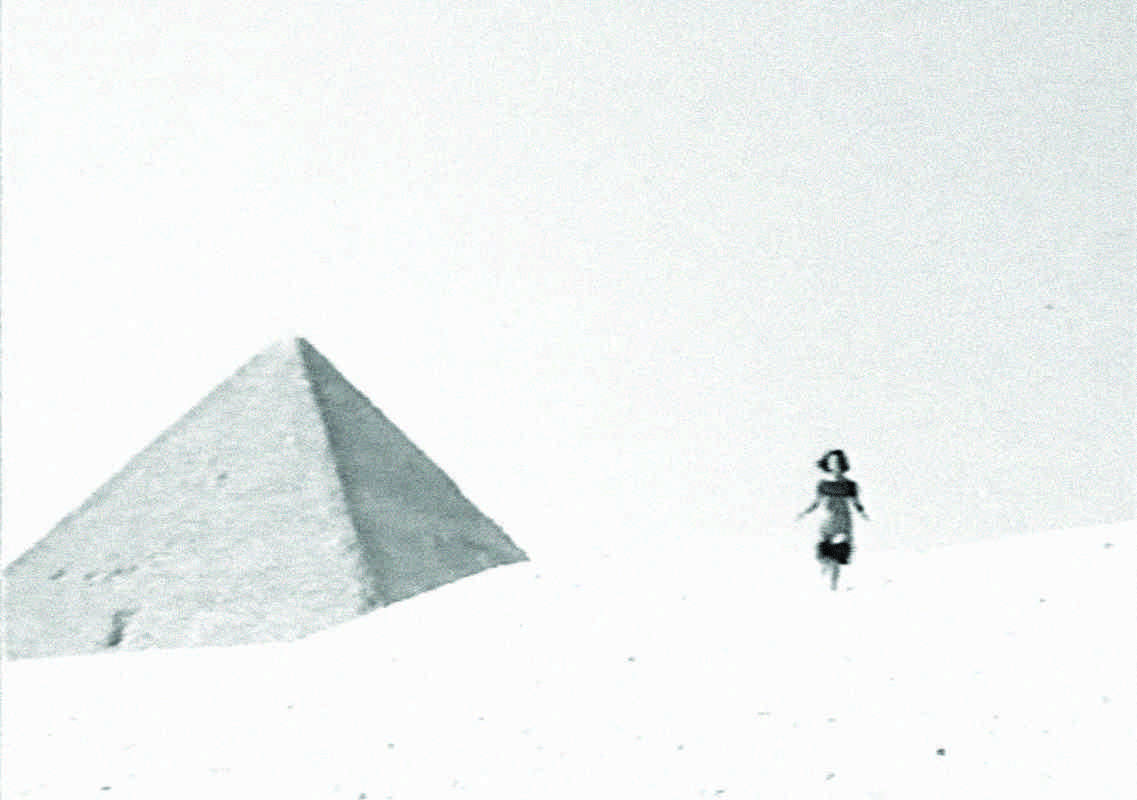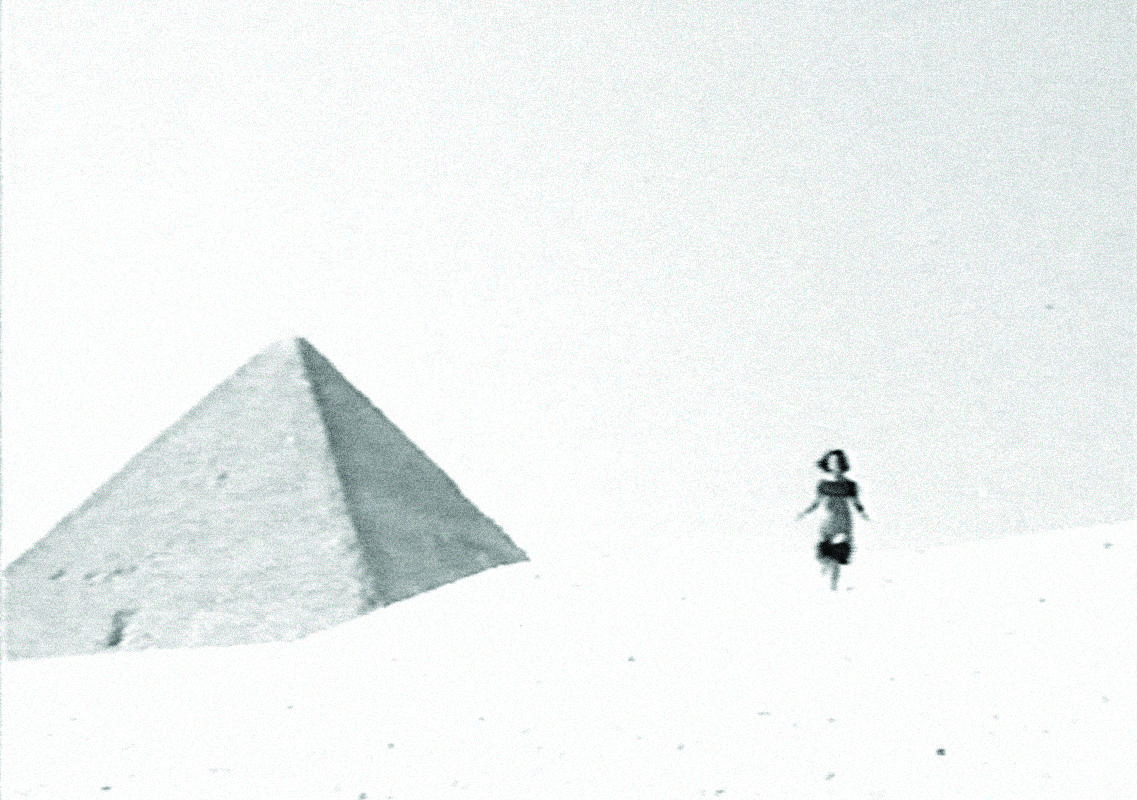 The artist and filmmaker Rania Stephan is probably best known for the series of short, potent vignettes that she made in Lebanon during and after the war with Israel in the summer of 2006. These five to ten-minute films, such as The Bridge and The School, depict incongruous, poignant, yet paradoxically humorous, wartime moments — a Hezbollah supporter strutting around the Dahieh like a peacock and unnerving a civil society group's do-good demonstration; three kids in a refugee relief center complaining about how boring mainstream media attention has become.
Stephan works by walking and meeting people by chance. She films, waits, and listens. She has seemingly unlimited reserves of patience and allows her subjects to ramble — to the point that a finished work might consist of the final minutes of an hour's conversation or more. These films, which continue to grow in number as Stephan returns to the original footage to edit anew, have been screened in several different configurations under the title Lebanon/War. They have also toured widely since fall 2006, exemplifying the use of art in general, and cinema in particular, as a viable mode of expression, even resistance, in the aftermath of a catastrophe.
But there is another, parallel, equally compelling strain running through Stephan's work. While Lebanon/War and the video Terrains vagues (2005) — about some of the more unexpected reverberations of the Martyrs Square demonstrations in Beirut — belong wholly within the realm of social documentary, Stephan also makes films in a decidedly more experimental, avant-garde, and essayistic mode. Years ago she made a dreamy piece about the old Beirut–Damascus railroad called Train/Trains (1999), coproduced by the now-defunct Ayloul Festival, which dwelled on rural residents, including a would-be film star, living near the derelict stations. Before that she made a similarly gauzy work called Tribe (1993), an homage to Marlene Dietrich, Super-8 film stock, and the long forgotten Hi8 format. These works are notable both for their attention to material and texture and for their concern for iconic or enigmatic women. They collapse subject matter and medium into videos that undertake a kind of archaeology of desire.
The Three Disappearances of Souad Hosni, Stephan's current work in progress, takes the same approach but extends it considerably. The piece focuses on the Egyptian screen siren known to all as the Cinderella of Arab cinema, who, through her films and the characters she played, touched the nerve of basically every major social and political moment in modern Middle Eastern history at the same time she fell apart, repeatedly and tragically, onscreen.
The loose facts of Hosni's life are these: She began her career singing for a children's radio program and was discovered by Abdel Rahman El Khamesy, who got her cast, at the age of seventeen, in Henry Barakat's 1959 film Hassan wa Nayima. Then she played every type imaginable — innocent village girl, sexy secretary, floozy, tart, go-go girl, earnest revolutionary, aging nightmare, and more. She married four times. She suffered a miscarriage, a freak accident, and a spinal fracture; a mysterious illness; and several bouts of depression. She was romantically linked with Abdel Halim Hafez for ages. Rumor has it that the couple was secretly married for six years, though both denied it during their lifetimes. Hosni's death, supposedly by suicide but under murky circumstances, came on the legendary singer's birthday. More rumors suggest that, at the time, she was preparing a biography that would have implicated "important people in Egypt" in her life and in her occasionally haywire lifestyle. She was found facedown on the pavement outside of her apartment building in London in 2001. Some say she jumped, others say she was pushed, still others say she was killed inside the apartment and then unceremoniously dumped out the window.
But Stephan's Three Disappearances is after something other than pathos. It is composed only and entirely of VHS footage from Hosni's eighty-two films. The narrative of Stephan's film, insofar as it exists, is built up exclusively from sounds and images, bits of dialogue and scenes of intrigue, that the artist culled from cheap, pirated videotapes procured from suburban Cairo street stalls. Stephan has tracked down seventy of the films, and she's still in pursuit of the final twelve. She's completed ten minutes of the film so far, and something about the agonizing process of accumulating the tapes, completing the collection, representing an actress's oeuvre with material filched from the city, and then working gingerly with a format already obsolete and compromised by time feeds into the strange, elegiac atmosphere of Three Disappearances.
Stephan's interest in Hosni grew out of her education. She earned two degrees in cinema studies — one in Australia, the other in France — and her essayistic works take an academic approach to film. "Through cinema studies I understood the world," says Stephan. As a student, she encountered Japanese, Italian, French, German, and American cinema, she recalls, "but nobody ever said anything about Arab cinema."
So Stephan went looking for it, and what she found was Souad Hosni. "She had talent and intelligence, she was beautiful," says Stephan. "I had known Egyptian cinema but not as a body of images and thoughts. Souad Hosni was this pop heroine, but Arab intellectuals used to call Egyptian cinema false, an opiate. I saw it as the opposite."
In this she was not alone. The filmmaker, novelist, and critic Mohamed Soueid wrote about Hosni in his novel Cabaret Souad and created a character that was fascinated by her in his film Civil War. He has described her as an earthly actress "ground by the tumult of temperament, swings of mood, and intense sentimentality." Other contemporary artists — ranging from Akram zaatari and Raed Yassin to Chant Avedissian, Youssef Nabil, and Laudi Abilama — have broached the lives of other Egyptian film stars in their works, attracted, no doubt, to the subversive potential of high art and low art and the proximity to the real that lurks somewhere in between. Their works, along with Stephan's, temper the rigidity of those Arab intellectuals she refers to who fail to take popular art, which was once the lingua franca of the Arab world, seriously.
Through Hosni's films, Stephan grasped the representation of women, sexual politics, and gender relations. "I was following her work, and then she disappeared in 1991, and when I heard that she had committed suicide, it was shocking. I thought it was not possible for her to die without her work being restored."
Stephan began collecting her films, "and I started to break them down," she recalls. "There's no official biography of her, only gossip from trashy magazines. She's dead, so she can't tell her own story. And she dedicated her life to cinema and never had a private self. It was as if she burned herself into the film when Egyptian cinema went down the drain. She was stuck. She was stuck in her image.
"She didn't construct a life for herself," says Stephan. "She was out of control within her own body." Through her films, "you see her young, you see her old, and you see her crumbling physically. You see that something is wrong in her life. You see her changing."
Three Disappearances portrays Hosni as an actress who is seemingly without depth, as a fitfully shifting representation, and, perhaps most intriguingly, as an image built onto VHS as a material support — a disintegrating form for a shattered subject.