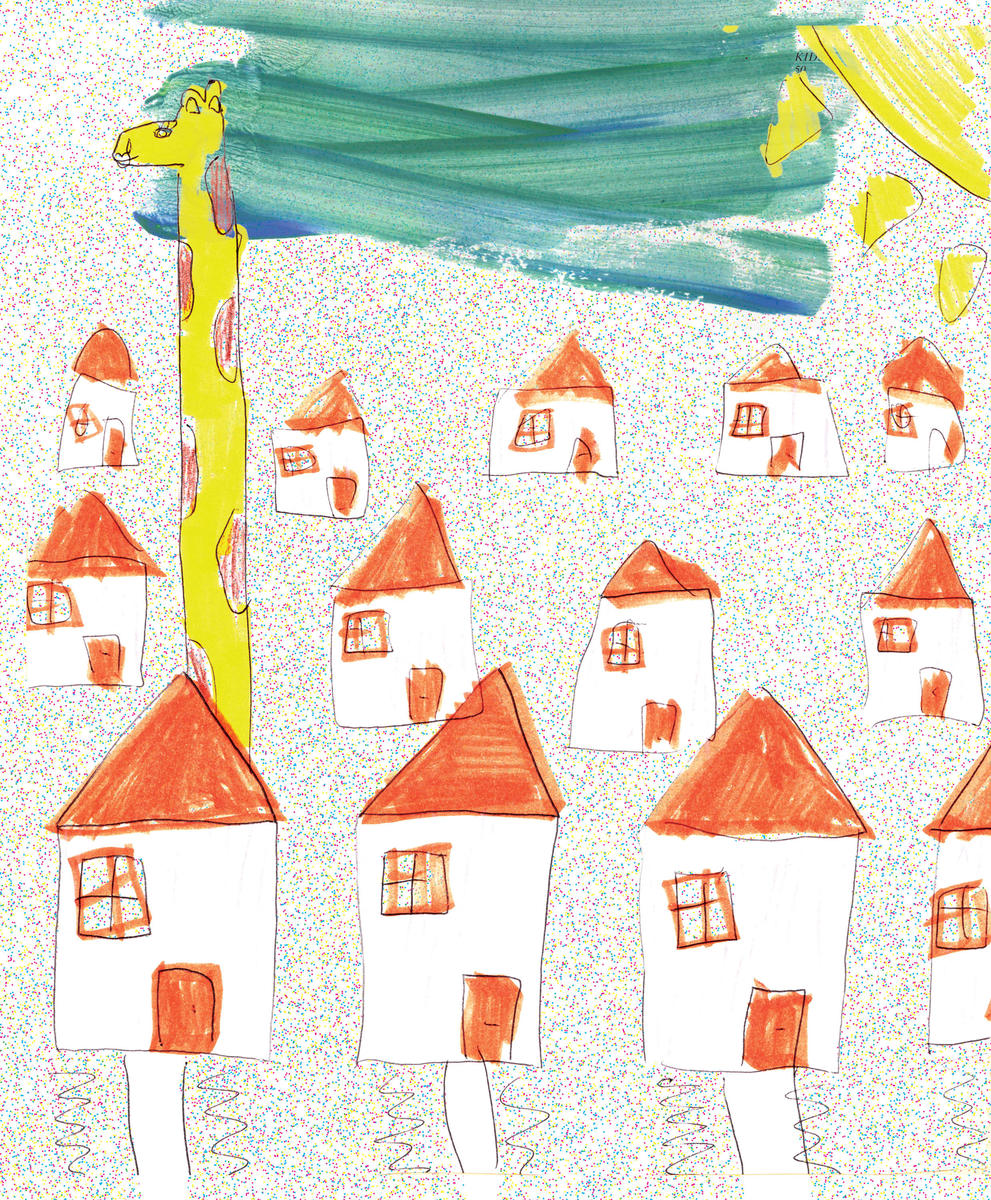 The first time I ever saw a giraffe was at Khaled's house. He had gotten one for his birthday, along with a snow leopard that I was told was bordering on extinction and some kind of monkey that wouldn't stop screaming. There was a box of little birds to feed the leopard, but the giraffe had to bend down low to the ground to eat. I was sure he would be dying there soon, the tallest thing for miles. We would drive past Khaled's house on the way home from the beach, and there would be the long neck, decorative and still, like a lamp. The animals came from black-market Russia and they never stayed for long. The monkey escaped, the giraffe was given to a family friend in Ras Al-Khaimah. But there were always animals in Khaled's garden, peacocks and orangutans and panda bears. In New York, there had been birthday parties at Laces, the roller rink, with pizza and Coke. This was a lot more fun. There were juices of fruits I'd never heard of, food from Lebanon, Saudi Arabia, and the Philippines, videos of movies that had come out in the States the day before. But my favorite part was seeing what animals would suddenly appear in Khaled's garden.
I didn't get to go to Ahmed's birthday party. Maybe it was boys-only — in any case, I wasn't invited. I think they shot guns and watched porn or something. But I did get to sit in Ahmed's purple Ferrari a few days later. I would hang out with the boys at Ahmed's house all day, listening to Snoop Dogg, Naughty by Nature, Lords of the Underground. Ahmed had cats and stools in his majlis made from elephant feet with long, coarse hair on the ends of their toes. We made a dance video to Positive K, and Nima stood on top of an elephant foot and wiggled around while asking me what my man had to do with him.
For my sixteenth birthday party, my dad rented out a ballroom at the Intercontinental Hotel in Deira. I invited everyone I knew. In those days in Dubai, we had no curfews. I was friends with the kids from the American school (the hippies and stoners), Emirates school (the remedial kids), Choifat (the smart and the Lebanese), DC (the British and drunk), and the boys from Diyafa Street that did or didn't go to school but knew how to dance better than anyone I've ever known. There were four hundred kids in Dubai then, and four hundred kids showed up to my birthday party. We danced until 2 am to Wreckx-N-Effect and House of Pain. Somehow there were no parents. There were no animals, but I had champagne, and my birthday had synchronized dancing like I've only seen in the movies.