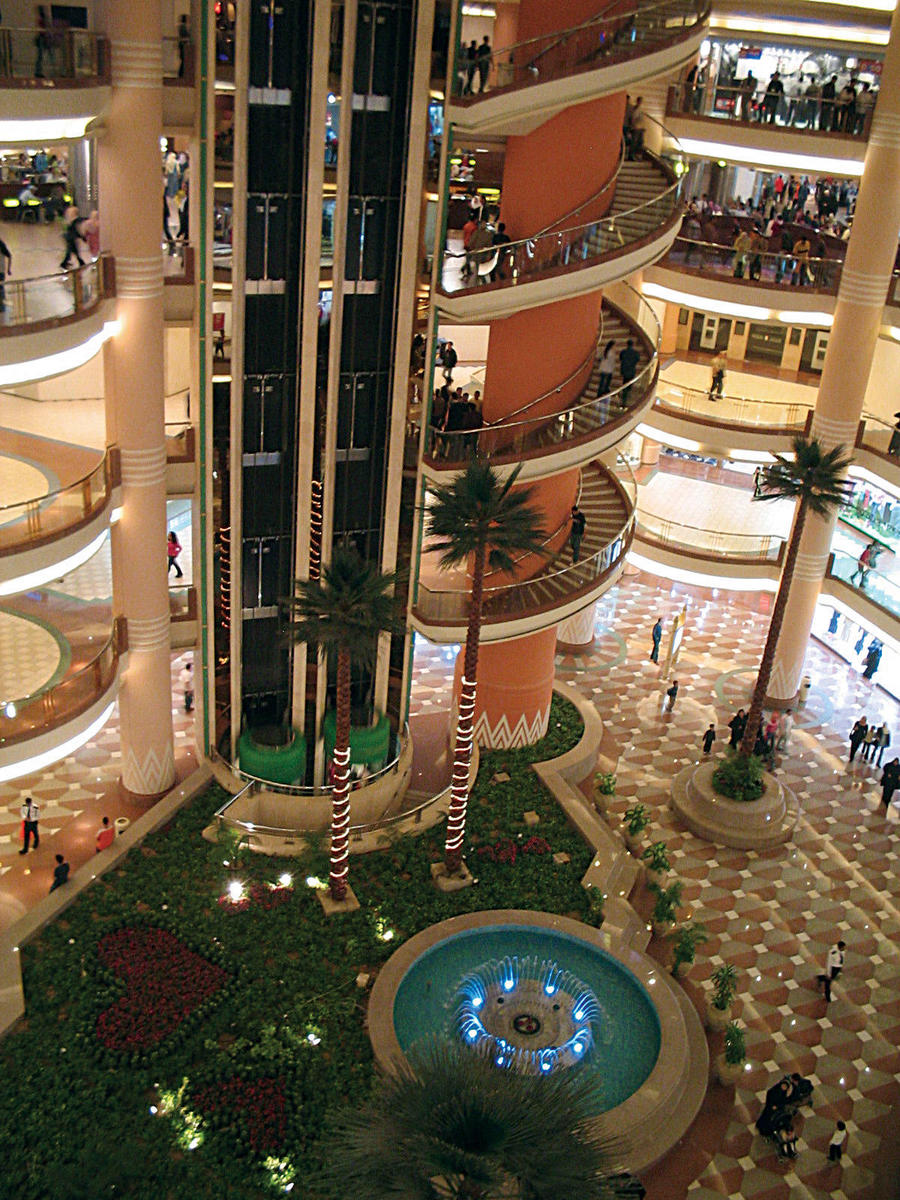 From the country that brought you the pyramids, things-Sphinx, and falafel comes City Stars, Egypt's homage to mall culture and monumentalism at large. Now, anyone who has been to Egypt knows that the Egyptians hardly compete with the khaleejees in the realm of rabid commercialism. Cairo has never been a clutch shopping destination beyond classic gallabeya style — not quite the place to pick up your Manolos, JChoo, or otherwise. But with City Stars, Egypt is one step closer to the consumerist vision of euphoria pioneered by America and company.
The first phase of the ambitious mega-project was inaugurated in October, marked by the opening of the Stars Center commercial centre, the Intercontinental Heliopolis Hotel, as well as the residential and administrative towers which represent 66 percent of the project. The Stars Center will include a Monoprix-BHV market, an indoor amusement park named the Magic Galaxy, a sixteen screen cinema complex, a replica of Cairo's Khan Al-Khalili bazaar and an international fair ground covering an area of 20,000 square meters. Move over Vegas, City Stars also boasts two (nearly real-size) pyramids.
International chains within the complex include Benetton (the original, not the Egyptian version), Timberland, Guess, and Virgin. This is to say nothing of the introduction of mall-food culture: Cilantro, Costa, Cinnabon, and Chili's count among the culinary delights within its hyper air-conditioned confines.
Nevertheless, the going has not been so easy. Countless store openings have been delayed as products remain stuck in the country's famously impossible customs. And the reception has not been uniformly positive among residents in neighboring Nasr City and Heliopolis. A recent article in Cairo's Al-Ahram Weekly noted prevailing rumors surrounding the cause of a February water shortage; residents blamed the colossal mall and adjoining hotel complex. Wrote the Weekly: "Residents believe the gigantic buildings 'swallowed' their share of water."
An inauspicious launch to the cultural revolution perhaps, but as retail anthropologists, we'll stick this one out.