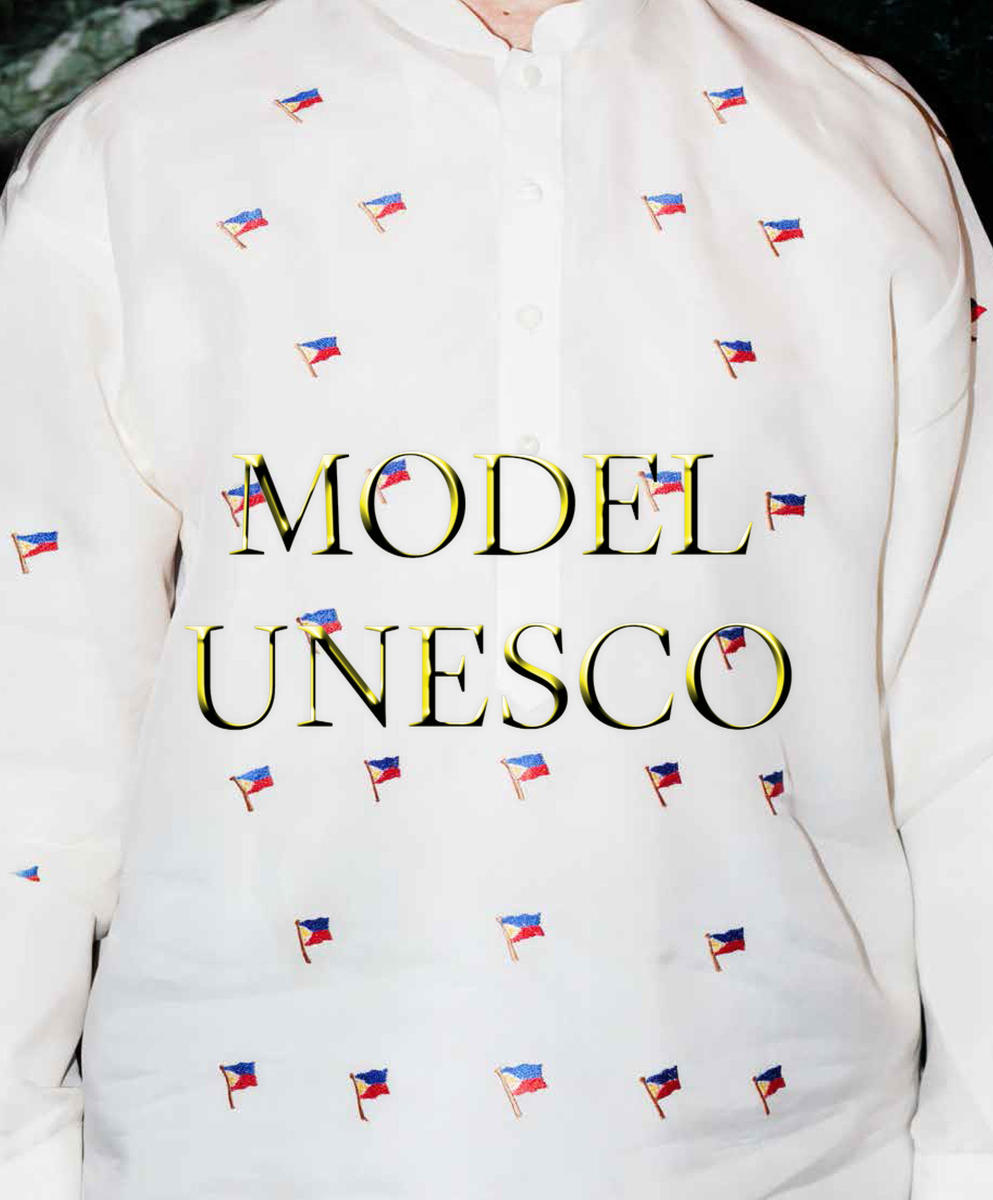 For the past two decades, the US State Department has sponsored an American pavilion at the International Cairo Biennale. The American participation has been variously wrongheadedly PC, expensive, beautiful, boring, or, in the case of one California-based artist named Lita Albuquerque, outright controversial. (She planned to build a hexagonal honeycomb structure at the pyramids; some detractors claimed it was the Star of David.)
In making each selection, the State Department would announce an open call for American curators to propose artists and projects. For the most part, the American selections have included a smattering of fine and pointedly principled artists — from conceptual artist Fred Wilson in the event's inaugural year to feminist Nancy Spero in 1998 (it is said that traces of her installation of Pharaonic stamps remain on the walls of Cairo's Palace of Arts) to the quietly powerful Daniel Joseph Martinez in 2005, who built a human-size android that would periodically erupt into epileptic fits.
For the 2010 iteration of the Biennale, the State Department took the unusual step of awarding the curatorial platform not to an individual curator but to an American museum. Founded in 2005, the Arab American National Museum, in Dearborn, Michigan, is the first and only museum in the United States devoted to Arab American history and culture. Its website reads, "By bringing the voices and faces of Arab Americans to mainstream audiences, we continue our commitment to dispel misconceptions about Arab Americans and other minorities. The Museum brings to light the shared experiences of immigrants and ethnic groups, paying tribute to the diversity of our nation."
The museum, in turn, commissioned independent curator Ranya Husami to tend to the selection, which she did, working with four Arab American artists — Rheim Alkadhi, Nadia Ayari, Annabel Daou, and Dahlia Elsayed — and a highly articulated (in the catalog, anyway) rubric of "Orienteering." The State Department's press release declared, vaguely, that the four artists would "exhibit work that examines issues of time, place, and identity." In the exhibition catalog, Arab American National Museum director Anan Ameri declares that the arts are "a powerful tool that empowers people, instills community pride, and bridges some of the racial, ethnic, and global divisions that have separated communities and nations for too long." In this cheerily formulated gesture, the Arab Americans would be going "home."
On December 11, the day after the Biennale opened, the American embassy and the State Department organized a talk at the Townhouse Gallery in Cairo to address that year's American representation. Daou and Husami were joined by curator Sarah Rifky and Alexandria-based artist Mahmoud Khaled. Ayari, in the meantime, was in the audience, along with Ameri and a representative from the State Department. What was initially conceived of as a one-hour discussion ended up extending into two or more, as the very basis of the selection — the Arab American meme — inspired impassioned debate, if not outright vitriol, on the part of some of the local artists present in the room.
As it happens, Daou took the Biennale's top prize. And some weeks later, revolution would come.
Nadia Ayari: The discussion at Townhouse has become mythic in our experience, a myth of an experience.
Mahmoud Khaled: Frankly, we were surprised when we saw the selection. We had a pretty established idea about the American pavilion at the Cairo Biennale. They used to send over big names, people like Daniel Martinez or Paul Pfeiffer. So this was a surprise. I mean, the Biennale is a professional international event that hopefully brings with it a new language. We expected a certain quality, especially coming from the American pavilion.
Ranya Husami: When I got the invitation to curate the pavilion, I thought about whether I should walk away. It was a difficult position to be in. I sought the advice of a lot of people. A lot of them said forget it, it's too political, don't do it. I do have an allergic reaction to the Arab American category. Maybe that's what eventually made it more interesting to me — to have the chance to throw myself into this thing I felt totally uncomfortable with and find out why. I wasn't fond of the museum, but I did think the Biennale could be an important platform.
NA: I consider myself an Arab and an American. I grew up in Tunisia and moved to the US when I was eighteen. I know the experience of being an Arab in America is very different from being an Arab living in the Arab world. And as identity politics–based as it is, there is validity to the category. But sure, the pigeonholing is a problem.
Annabel Daou: What is an Arab American anyway? I mean, it's complicated. I lived in Lebanon for the first nineteen years of my life. I consider myself Lebanese, probably, before I consider myself American. Given the war, you're living in an intense place and inevitably your childhood is marked by that. At the same time, I've lived in America and Europe for fourteen or fifteen years now, so I don't really know where that leaves me. I've always been hesitant about the category. And in terms of my work, I don't consider myself an Arab American artist or a Lebanese artist at all.
RH: So they asked me to suggest an Arab American artist, and that's when I approached Annabel. A lot of people had suggested [the artist] Diana Al-Hadid, but I guess I was hoping for someone who was a little more under the radar. We went ahead with Annabel's proposal, thinking it was a long shot.
AD: I put together a proposal for a project that was meant to explore the ambiguities of social and geographic, but also personal or emotional, location. The plan was to travel from New York to Beirut and ask people, "Where are you going?" and "Where are you coming from?" en route. The answers were sometimes complex, sometimes enigmatic, sometimes straightforward. It became a sound piece accompanying a visual work in which I charted my own locations. It seemed to resonate with the premise of the invitation, the fact that we're all in between places…
RH: The museum kept reminding me they wanted something that would resonate with their mission.
MK: When I Googled the museum, I noticed that it was more like a cultural center. I totally understand that it's important to have such a place in a city like Dearborn to promote and represent the Arab culture, but when it comes to international contemporary art shows, it's really problematic for a cultural center to commission work to put in the context of an art museum.
RH: It turned out that having Annabel wasn't enough. The museum wanted several artists that would address Arab Americanness — like four! It was ludicrous. I had something like four days to get three new artists. They said okay, we'll send you a catalog from an exhibition that [curator] Salwa Mikdadi had curated to look at, as if it would be quick and easy to add a few more people into the mix. I approached others. Some artists said no, understandably.
AD: I don't really know what happened behind the scenes. We went through different phases in this process. At one point the museum wanted to make a bigger show, so they asked Ranya to add artists, but they claimed it was the State Department that wanted that. They made all sorts of demands. I withdrew at one point… I had a lot of hesitations. You felt you were always making a concession to some sort of position or agenda.
RH: When I had originally called each of the artists about the project, I was honest about the situation and the difficulties involved. It was more like, Are you game? And most were and found it an interesting paradigm. We said, collectively, what could we do with this situation? The problem became part of the work itself.
NA: Sure, we all had qualms about being grouped together in this Arab American woman thing. In the end you had one Iraqi, one North African, one Lebanese… That was heavy. It had always been a one-person pavilion and suddenly you needed four women? Why? It didn't make any sense.
AD: A pragmatic way to think about it for me, maybe, was that you're surrounded by cages no matter what you do. Being in New York is a sort of cage, being an artist from the Arab world is another cage… It's something you just have to learn how to negotiate.
RH: It was discussions like that one that left us with the title of the exhibition, this Orienteering concept. We liked that it played on the words "Orient" and "disorientation" and also had nothing to do with them. It's a reference to this Swedish land navigation sport from the nineteenth century in which you negotiate unfamiliar terrain in trying to locate defined checkpoints before going back to where you came from. These artists were "orienteers" in their own way — and the checkpoints of the game are a metaphor for all sorts of institutional pressure. Rather than having a structured counter-narrative, it was about destructuring things. It allowed us to be very free and very loose.
AD: I guess the conversation between us leading up to the Biennale was, like, why should we pussyfoot around this? We're four Arab American women who come from very different places. It's complicated to put all these people together and we thought the Orienteering framework would allow us to play around with it… take the piss out of the circumstances of being grouped together under this very limiting label.
RH: We weren't prepared for the talk at all. I don't know if you spoke to William Wells and Sarah Rifky about it, but I think it's safe to say they had zero expectations. Or they expected we would be horrible Americans. They were ready to roll their eyes and I knew it.
NA: We realized immediately that people at Townhouse hadn't actually seen the show. I felt they didn't want to deal with it, but just wanted to focus on the Orienteering bit.
RH: I don't even remember what the official topic of the discussion was to be, because we moved away from it so quickly. It started off with us explaining what Orienteering was, and then Sarah spoke. If I recall correctly, she had a major allergic reaction to the title and also had a big sensitivity to us working with the Arab American Museum in the first place.
AD: It's funny; we thought it would be this quiet thing — the discussion. They really had it in for us. They had it in for Ranya especially, even though, in the end, it was me and Nadia who pulled that title together. We thought that the Egyptian art scene — and this is where we got it wrong — would recognize that this was a strategic response to a set of circumstances, an attempt to create something productive out of the reality of the situation. But then this would have required them to have looked at the work first or at least to have read the catalog essay. Little did we expect that they would come at us with: "How dare you use that word?"
SR: It worried me vis-à-vis art in general. The preceding question should have been, What is this museum of Arab American art? What is this particular tradition that isn't coming from a tradition of art? Is it an ethnographic museum? What does it mean when this museum commissions contemporary art? The discourses and the questions being raised weren't finding any resonance from the commissioner. They found this Arab Americanism something to be celebrated rather than critically conceived. There was no consideration of the artist's work beyond birthright or origin.
MK: The fact that it was organized by an Arab American museum raises important questions about the difference between art and culture.
AD: I don't think we were trying to do anything subversive as such, but something authentic to us. There was a certain amount of realism about our work and what it represented rather than us trying to come up with some clever idea. The title came after a lot of thought about what could possibly hold us all together. Nadia and I had been joking about how the idea of mapping always seems to come up in relation to work by Arab artists. In the end you could say our work was pulled together in a map-like way. We were finding our way, finding spots that were sometimes disparate, sometimes cohesive.
MK: We talked about this — the fact that they kept saying they were "playing." Like they were being in the game and playing with it, too. But you can't be in it and be critical, too. It doesn't work: you're already instrumentalized.
SR: In Egypt these issues hit a sore spot. It was all framed as an opportunity to "play." This kind of thing makes us crazy. And it makes Edward Said turn in his grave.
MK: Yeah, we're very sensitive about this kind of stuff. We always face this dilemma of identity and how it relates to our practices. I personally was surprised that art institutions and cultural-funding bodies in the States are still waiting to hear the same old identity-based narratives and not looking for a new language. Also the fact that they were all women: It felt like art as a form of helping minorities or something.
SR: It goes back to 2002 and 2003 and the very first topographic shows, like Contemporary Arab Representations by Catherine David or Fault Lines by Gilane Tawadros. It's an issue that's been tackled extensively since then by people like Tirdad Zolghadr, with his Ethnic Marketing project. The curator seemed unaware of a long history of problematizing these platforms.
RH: I tried to explain, if you read the essay, that we're actually critiquing these ideas, that we're aware of the problems related to this kind of representation. They said, "Don't even address them at all," "You're playing into it by even naming it as such," and "You're reinforcing these identities." Which is true in some ways. Sure, sometimes by talking about the "Arab American" in the first place, you might be reinforcing a myth you're trying to dispel.
MK: For me this identity stuff has been one of the biggest challenges of my career. It even informs my work. It's always a question in the Egyptian scene. How do you deal with it? National representations are already problematic in a place like the Cairo Biennale.
NA: It got so heated — this question of representing a place or a culture. At one point during the discussion, Annabel turned to one of the local artists, I think it was Mahmoud, and said, "Would you represent Egypt in Venice?" and he said something like, "Venice is different." What? How is it different? And what would it have meant to accept a commission from Farouk Hosny? To each their own at that point.
RH: No one really turned it around. Every one of these artists occasionally takes part in a loosely Arab show. No matter who you are, whether you're Hassan Khan or you're placed in a Christie's Dubai show. You can't say you're above and beyond these issues… . You can't possibly be immune to these cultural categories as an artist.
AD: Townhouse is also a very Western place. It's where every visitor goes when they come to Egypt. It's as much an extension of the international art community as it is a local institution. So there were all sorts of ironies with respect to their own positions.
RH: You can't push these things away and say these issues are so '90s, or so ten years ago, which is what I kept hearing. Everyone is involved in a multicultural experience, whether you're an Egyptian or an Arab American. All these issues are real. I mean there's some truth to the Arab American stuff. You know, when I was a kid I had a hummus sandwich and everyone else had a peanut butter and jelly sandwich. It's a silly example, but I mean to say there's something there that needs to be addressed.
MK: Culture is specific to a place, a land, a minority, an ethnicity, etc., while art's job is to go beyond all these things.
NA: It's true — we were stand-ins for what America does best, which is the melting pot. And sure, that is a powerful part of the US's identity… but it's complicated. I felt as if there was a need for me to present a very lovely face of my experience as an Arab American. I wish the encounter were more complex and nuanced. I wish it had been reflected on a little more on their part.
SR: To be apologetic about the framing is not enough. There are many constituents involved in such an invitation. It starts with the State Department and the commissioning museum. These discomforts are best addressed through the framework that hosts these artists and with the curator, who is the arbiter between these different constituents. It's one thing to use this opportunity for a real critical encounter in some prolific way that speaks truth to power from the position of the artists, but that didn't really happen here. The agency of the artists was completely lost.
NA: I think it was the fact that we were funded by the State Department in December of 2010 in Cairo — that was the real problem. I don't think I really understood that until later.
AD: There are times when I'm uncomfortable representing the US, but it also comes down to individuals and relationships with them. It turns out the person from the State Department — her name was Maura Pally — was great.
RH: At some point someone said, "Why would the State Department give the commission to the Arab American Museum?" implying that it was because of political interests and it would serve to make them look good. Maura from the State Department was in the audience and got up and said, "I would like to introduce myself as deputy secretary of the cultural department, and I could say with one-hundred percent honesty that we gave it to the museum because they had the best proposal." She kind of shut everyone up with that. In the end, I think the problem was the Arab American Museum.
AD: It was the museum.
NA: I mean, there were so many cooks involved. At one point the museum told us that my work was "jarring." I think it was a combination of the psychosexual quality of large pink flowers that look like tongues as well as the political undertones of the piece, which is about two politicians.
RH: Basically, I think the museum was doing anything it could to get this grant from the State Department. I think for them it was a big deal. It was a quarter-million dollars or something, so they wanted to give the State Department what they thought it wanted to see. A lot of it was mental laziness. They weren't willing to dig deeper. They just wanted to get a grant and put their logo on it.
SR: You can't really expect much from the State Department or even the museum, but you could expect more from their critical counterparts — the curator, the artist, and so on.
RH: Throughout this whole discussion I was thinking, Has anyone read the catalog? Will anyone talk about the work? They got so caught up about the labels attached to the exhibition that no one bothered to look at the work. Rheim stood up at one point, frustrated, and said, "No one has seen the work! Why don't you go see the work and then we have this talk again?"
SR: Regardless of what I think about the artwork, these issues irk me because they represent a much broader condition for art. When art becomes a stand-in for cultural performance, it completely co-opts the artwork and overrides the agency of the artist. Not to be aware of these things raises questions for me about the role of the curator in this context.
NA: I'm not sure how much we interacted with the Biennale. That's why we talk about the talk at the Townhouse as mythic. Everyone was screaming! It was meant to be one hour, but it became a two-hour back-and-forth questioning why the US State Department would fund a pavilion of four "Arab American" artists in Cairo. Outside of that and the awards ceremony, there wasn't that much engaging with what we were doing as a group.
AD: You know, a lot of us don't like the contexts in which we may work, and the fact is, this is the world we live in. We thought we were doing the best thing we could do given the context. And if we said no to the platform, they would have just done it with a different set of artists.
NA: I don't know if we were changed by seeing the work there. I think that everyone saw — how can I put this? — everyone was satisfied with what they accomplished given all the constraints. I don't want to misspeak or offend anyone, so I'll be careful, but I think everyone saw what they wanted to see. There was no real epiphany, but the entire experience was profound.
AD: In the end, it was a very precious experience on all kinds of levels. On the level of language, for example, a lot has happened to my work since. The important thing is what these encounters do in the long run, whether good or bad.
NA: I would do it again, in retrospect. Even with all the drama. Simply because the work really carried the pavilion. It created this relationship between Annabel and I and Rheim and I and Ranya that's more important than being seen as perhaps placating these agendas or these institutional identity politics. Whenever you take on these projects, the risks are big. You know how that is.
MK: All in all, it was problematic for the [Egyptian] scene. It raised a lot of issues that we struggle with as is. And the American pavilion? It once had a reputation and it was destroyed.
SR: If art is the last zone of autonomous expression, it should also be a place where one could respond critically to these platforms.
RH: I thought, Let's see if we could play with the platform and get away with it. I understand we may have failed. In the end, it may have just have been our fault. It turns out that the Arab American Museum wanted a happy Arab American show. And I thought we could manage to work with an institution and do whatever we wanted. In retrospect, that may have been a bit overambitious…