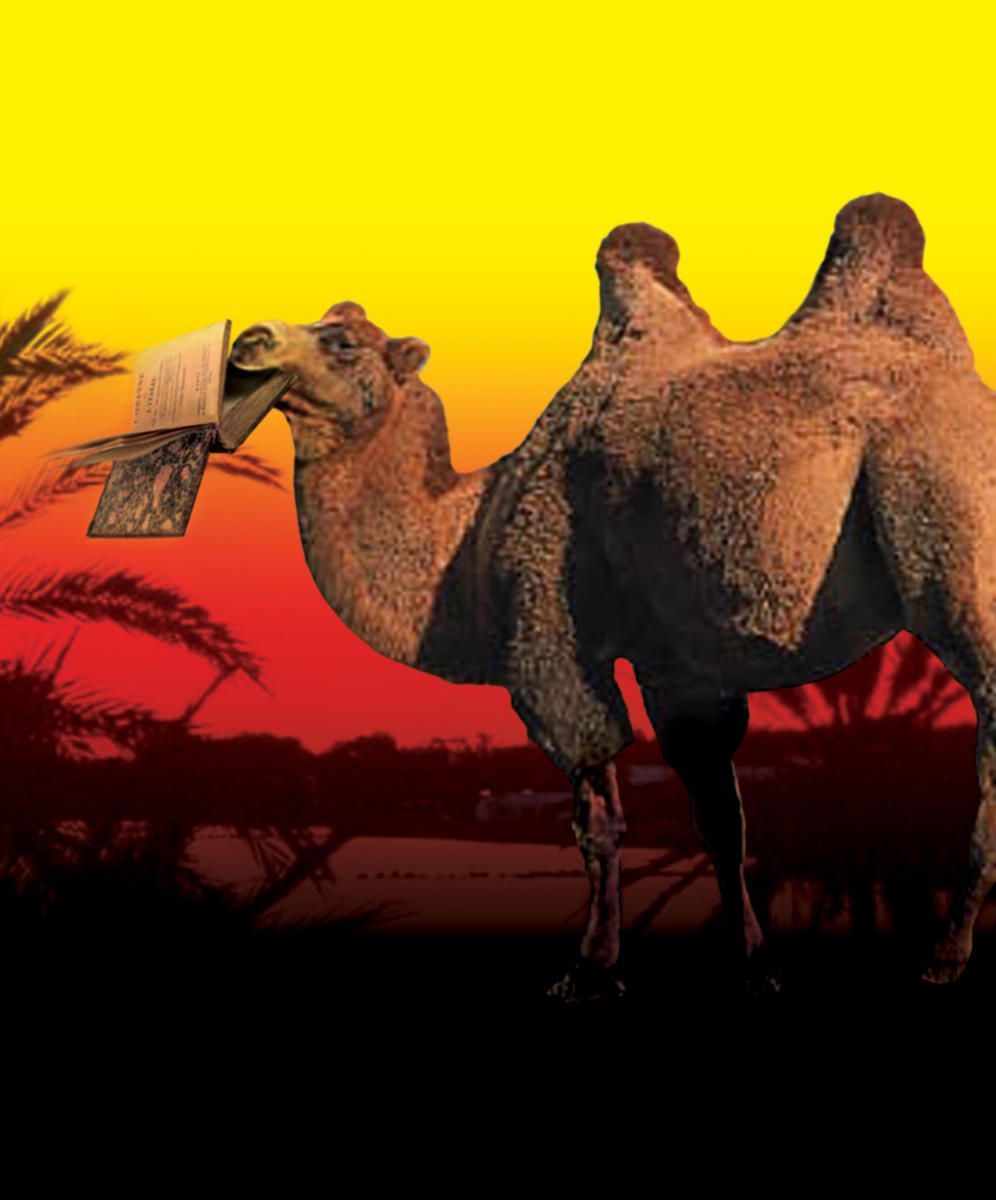 Amman
Amman Meeting Points
Various venues
October 6-8, 2004
This year's Amman Meeting Points, organized by the Brussels-based Young Arab Theatre Fund and the Makan gallery space, created a stir of unprecedented activity in the capital. The event served as a novel forum for both local and international artists to meet, while its theme was rooted in notions of borders and travel — fitting given the geographic situation of the Jordanian capital as an historic crossroads. In the course of three days, five spaces were used to exhibit visual arts and showcase a diversity of performative events, including Makan, Darat al Funun, The Royal Film Commission and The House.
Rotterdam-based artist Lidwien Van de Ven's large photographs addressed borders in explicit fashion, as she installed billboards in public spaces depicting borders, interestingly giving them a commercial venue in a compelling twist on the documentary medium. The video Chic Point by Jerusalem-based Sharif Waked presented an alternative understanding of the Israeli check point, a physical element that is at once common and absurd. Danish artist Vibe Bredahl brought her "doll" to Makan, as part of her Embroidery in the Middle East project that has traveled to several Arab countries as part of a year's long journey. People were asked to embroider directly onto the doll, leaving a powerful collective expression — at times light, at times less so.
Walking into The House, a neglected residence renovated by the Amman Municipality specifically for the event, was an experience in of itself. Within, Amman-based artist Oraib Touqan, presented her relationship to the city, an Amman driven by contradictions and constructed on multiple layers of culture, histories. Touqan divided a room into two, while within was an enormous image of two Palestinian women from a refugee camp, along with a fuchsia neon lit space representing a nightclub.
Importantly, the use of new media in Meeting Points provided local audiences with incredible exposure to alternative art forms. Egyptian Amal Al Kenawy stunned audiences with two powerful installations, The Journey and The Room — both exploring the body as a zone of potential rupture. Alexandrian Wael Shawky presented his video installation Asphalt Quarter in a revamped, simpler form — a multimedia exploration of the problematic poetics of modernization.
"Amman is craving art," noted Alma Khasawneh, a member of Makan, "Through Meeting Points Jordanian art has been taken from Seventies-style oil-painting-hung-on-the-wall to a contemporary interactive encounter." Artists who came to Amman from abroad were equally enthused about taking part in an event that seems to be part of a movement, "The art scene in Amman — compared to the one in my own city, Copenhagen — is quite exciting. There is an energy and a feeling that something is underway — that something is about to happen in the field of art," commented Vibe Bredahl.
There is no doubt that Meeting Points was an extension of a movement already in motion. Slowly, the Jebal al Weibdeh quarter is developing into a genuine center for the arts. Major cultural centers such as The National Gallery for Fine Arts and Darat Al Funun have made their homes there, while many artists had been moving into the neighborhood and establishing studio spaces. These usually quiet streets served as a hub for art during the event, as people were strolling from one space to another, creating an energy that was reminiscent of a street festival. In the end, Meeting Points took art from its sheltered exclusive space to the public sphere.