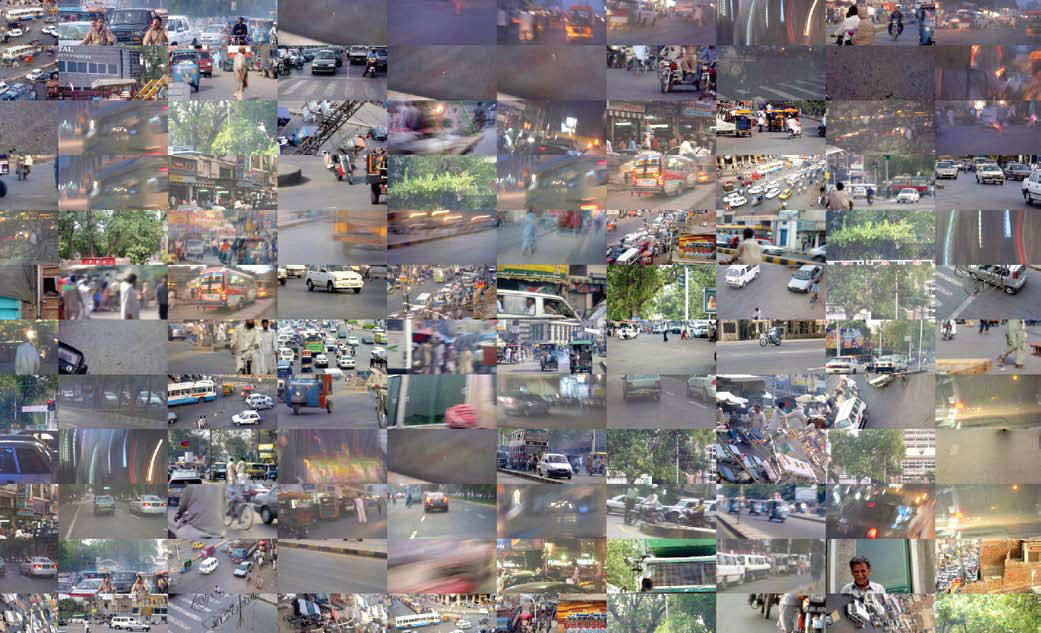 Artprice, the art information company, recently announced that Indian art prices have gone up fivefold in the past decade. Other commentators have advanced even higher multiples to mark these boom times. Like the rest of the art market, the Indian market (which includes modern and contemporary art from Pakistan, too) follows one of the most basic tenets of economics — high demand leads to high prices. Still, the workings of the market can be both volatile and opaque and are influenced by factors other than simple utility. Artists come and go (more than half the artists included in Art Basel one year don't return the next); their reputations, and by extension their prices, are constantly in flux. Plainly, critical acclaim, institutional support, and scholarship all play a role in assessing long-term value.
But the Indian market has further quirks, rendering it unique even within the art world. Its financial success is commonly perceived as being shaped by the muscle of its diaspora, sometimes referred to as the NRI (Non-Resident Indian) community, found wherever wealth meets art-world influence — notably London, New York, and San Francisco's Bay Area. In fact, members of Dubai's subcontinental business community dominated Christie's first two sales in the Gulf emirate, setting new records for leading Indian artists.
Having seen their peers from Wall Street and Silicon Valley adding contemporary art to the house, car, yacht, second house, and private plane, buying art from "home" was a no-brainer for NRI entrepreneurs. Modern landscapes by Francis Newton Souza, Maqbool Fida Husain, Syed Haider Raza, and Ram Kumar not only allowed them to express their cultural allegiance in a confident visual language but also made financial sense, with a substantial arbitrage value compared with contemporary work originating in New York or London.
In the meantime, the physical separation of artists in Delhi and Mumbai from collectors based in Euro-America, the Middle East, and Hong Kong has encouraged the auction to emerge as the preferred mechanism for members of the diaspora to buy work. The first Sotheby's Indian art auction, in 1995, including part of the significant Chester and Davida Herwitz Collection, may have served as the starting gun for the boom as we know it. Christie's and, to a lesser extent, Bonhams have since joined the fray. But it is arguably the new entrant Saffronart (launched in 2000), an online auction platform initially aimed at America's money-rich, timepoor NRIs, that ignited the market, democratizing art auctions and appealing to the eBay crowd.
While diaspora collectors command the headlines, though, the bulk of buyers, even at auctions in the West, bid from India. Savita Apte, a London-based art historian and former Sotheby's specialist, contends that India's art boom is directly correlated to its economic boom and the far-reaching tax reforms of the early 1990s. Lower levels of personal taxation have created a new generation of double-income professionals in India with significant disposable income. It is this large, growing, and aspiring middle class that has given the Indian market its critical mass of collectors.
India's most successful gallerists, initially reliant on the diaspora, now seek a broader international collector base through art fairs and exhibitions, in partnership with international galleries. And their efforts are paying off: even so-called supercollectors François Pinault and Charles Saatchi are joining the frenzy, sending prices for hot contemporary artists such as Subodh Gupta, Jitish Kallat, Bharti Kher, and Rashid Rana rocketing into the hundreds of thousands of dollars.
The price hikes have encouraged the likes of Neville Tully of Osian's, an art conglomerate based in Mumbai, and the London-based Fine Art Fund to set up art investment funds. This financial engine behind the Indian market has raised concerns about overproduction and some artists spreading themselves too thin. But how, and by whom, will judgments of quality be made?
The absence of a generally accepted canon — scholarship built around large public collections of modern and contemporary art in the subcontinent — is a hindrance to outsiders. Much of the current "criticism" is of the advertorial variety, aimed at promoting, not dissecting, and often leading to "checkbook art history." This is not to say that there is no discourse in India, or that checkbook art history doesn't happen in Euro-America. But as Sharmini Pereira, the London-based curator and publisher, points out, the critical discourse in India tends to ignore the market, and debates fall into binaries of market/antimarket, local/foreign, and traditional/ experimental, with critics repeating well-rehearsed positions without seeking to address other points of view. No guesses as to which voices get drowned out.
There are a number of notable efforts to address the lack of public infrastructure for contemporary art in the subcontinent. A handful of collectors in India and Pakistan — with Anupam and Lekha Poddar in India and Wahab Jaffer in Pakistan most prominent among them — seek to institutionalize their collections. The Delhi Biennale Society, led by critic Geeta Kapur and artist Vivan Sundaram, is trying to develop a biennial as a means of critical engagement, attempting to give a voice to critical opinion that couldrise above the din of the market. Karachi's ambitious Foundation for the Museum of Modern Art, spearheaded by the energetic octogenarian Jalaluddin Ahmed, is publishing monographs and developing a permanent museum and has opened a new institute for art-historical research that will be guided by the UK-based artist and publisher of Third Text, Rasheed Araeen. And KHOJ and VASL — the artist-led local chapters of the international Triangle Arts Trust — run a regular program of residency-based artistic exchange, exhibitions, and discussions.
Whether these initiatives will be sufficient and timely in developing a canon is a moot point. One can argue forever about the theoretical holes in the very notion of a canon, but it remains a matter of practical necessity. The probable result of not creating a South Asian canon in whatever form is that one will be created for South Asia from the outside — already the institutional wheels are grinding. In a reversal of the usual order of things, it is the market success of Indian art that has forced the attention of the international art world. A number of artists have begun appearing on the biennial circuit, notably Amar Kanwar, with an eight-screen video installation at last year's Documenta; Nalini Malani, with a multiple-panel reverse painting on acrylic at the 2007 Venice Biennale; and Hamra Abbas, whose life-size sculptures in Plasticine showed at the 10th Istanbul Biennial. An exhibition co-organized by New York's Asia Society and the Art Gallery of Western Australia, 'Edge of Desire,' is now touring India, and London's Saatchi Gallery and the Serpentine Gallery are planning exhibitions in 2008.
It is in this canon-making activity, through exhibitions and collections in the West, that the influence of the diaspora comes to the fore. A 2006 edition of the American magazine Art & Antiques listed three Indian collectors among America's top hundred, including hedge-fund billionaire Rajiv Chaudhary. And a Pakistani software entrepreneur, Asim Abdullah, sits on the board of San Francisco's Asian Art Museum (AAM). They may no longer be, or indeed may never have been, the biggest buyers, but it is their collections that will wind up in such institutions as New York's MoMA and Guggenheim and the AAM itself.
The South Asian example may have some lessons for the emergent art market of the Middle East. Most immediately, there is a direct parallel in how the canon of Middle Eastern art is already in danger of being influenced by the market and shaped by Western institutions and individuals. The British Museum's 'Word into Art' exhibition, for example, is currently touring to Dubai. Flawed in many respects, it may nevertheless become a benchmark against which other exhibitions will be judged.
Comparing the two markets is problematic — after all, the Middle East is characterized by multiple centers of production, most prominently Iran, Egypt, Lebanon, Palestine, and the Maghreb. But if the South Asian example has taught us anything, it is that for dramatic growth to be sustainable, it has to be underpinned by the local market. The size of the "local" Middle Eastern market and how it will develop remain tricky to determine. Will the nascent interest of Gulf collectors in contemporary art prove long-term, or is this merely a passing flirtation?
In principle, the Gulf is at an advantage for creating its own canon, with resources available and governmental commitments to building cultural institutions and collections. But the Middle East in general, like South Asia, lacks the homegrown experience to establish and run cultural institutions. Besides, the temptation to "buy now" rather than build for the future is intense. In the end, the role of noteworthy locally based initiatives in shaping the artistic agenda — the Sharjah Biennial, Ashkal Alwan, ArtSchool Palestine, and the Arab Image Foundation among them — will be crucial in building the canon from the inside out.