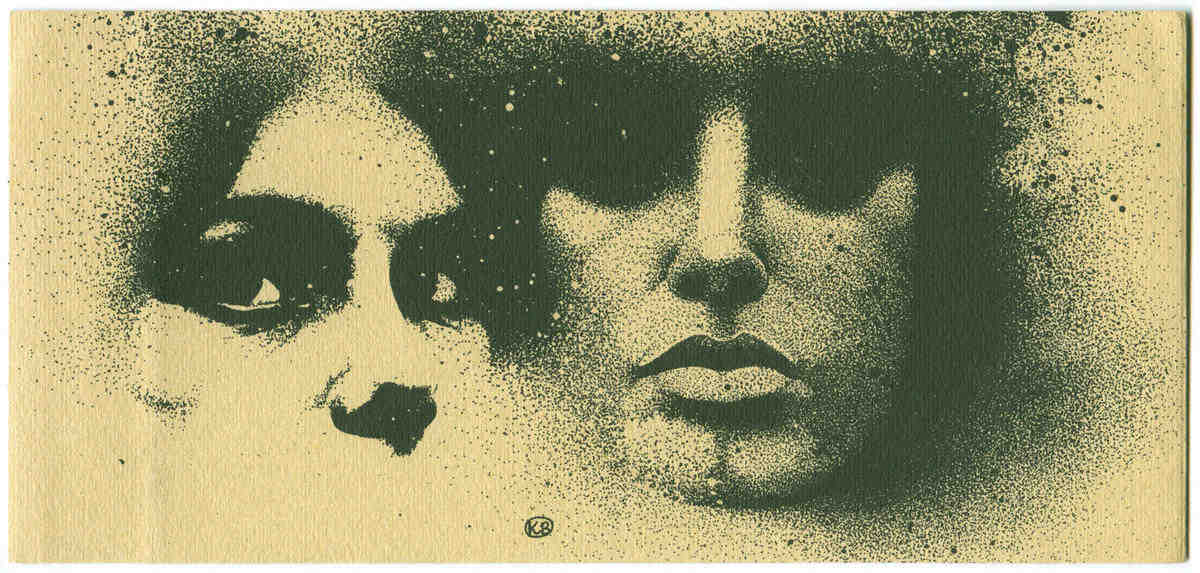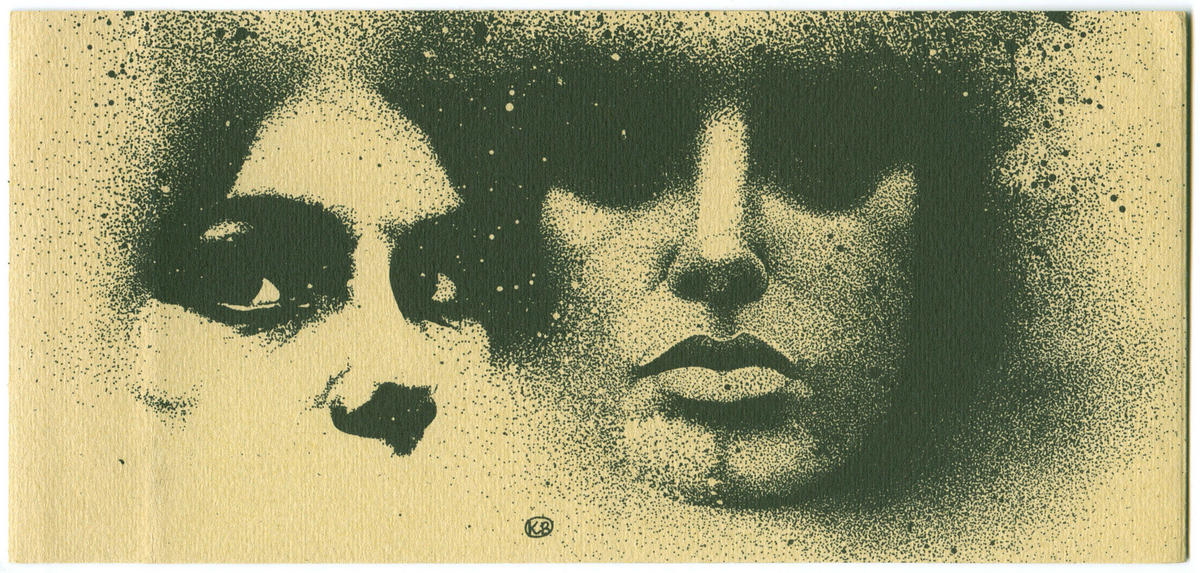 There were openings every week. Entire shows sold out. Artists were touted, promoted, and written about. In the late 1960s, radical politics and radical art found a home in cafes, galleries, and private collections, supported by wealthy patrons and a rising middle class. There was Janine Rubeiz's dynamic intellectual hangout, Dar el Fan, and Gallery One, founded by Shi'r editor Yusef Khal and his wife, the artist Helen Khal. The Nicolas Sursock Museum held an annual juried Salon d'Automne exhibition of modern art in Lebanon, modeled on the famed French exhibition. A showing at the Salon d'Automne was very possibly the most significant exhibition, in Lebanon, in an artist's career. Even after 1973 — the beginning of nearly two decades of civil wars — the art scene carried on. Galleries opened and closed and opened again over the years. It was, in an odd sort of way, a special time for the city's dealers and artists, who continued in spite of the madness around them.
Amal Traboulsi saw it all — a sort of reigning queen of the Beirut art scene, she studied fine art at Beirut's American University in the Sixties and eventually went from being a collector of young Lebanese artists' work to owning a gallery herself. She opened La Galerie Épreuve d'Artiste in 1979, in the midst of the civil war, in the Tajer building in the Clemenceau neighborhood of West Beirut. Back then, the area was dotted with boutiques (Danielle Chehab's Rive Droite was next door). West Beirut was a hub of cultural life. "I just loved the area. It was more open than Achrafieh, and it was the place to be."
In the beginning, La Galerie Épreuve d'Artiste showed mostly foreign artists — the Chilean kinetic artist Ivan Contreras-Brunet, Belgian artist Lala Akhud, and the German-based Italian artist Bruno Bruni among them. Slowly, Traboulsi shifted her focus to local artists. Collectors including businessman Ramzi Saidi, ministers Ibrahim Najjar and Raymond Audi, and publisher Riyad Rayyes were keen to buy works by Lebanese artists. Painters like Omar Onsi and George Corm, as well as prominent sculptor and painter Aref Al Rayess, were among her top-selling artists. In her four years in the Tajer building, she hosted nearly eighteen exhibitions a year. Almost every one of them sold out, with prices ranging from one hundred to several thousand dollars. (A Chaouki Chamoun painting that sold for a few thousand dollars back then may fetch as much as $50,000 on auction today.)
Even amid the vicissitudes of war, heaps of capital flowed into Lebanon from Arab and non-Arab countries, often courtesy of an arms market that supported the various militias running about this small country. In its own way, the economy was booming, and, as ever, there remained a market for luxury goods, including fine art. "You keep buying art," says Traboulsi. "The art market never stopped, even when everything around us was blowing up."
Still, it wasn't all fun and games. Many afternoons were spent sitting by the radio listening to Sawt Lubnan deliver reports of bombings and advice to Beirutis on which roads they ought to avoid during their daily commute. Traboulsi was living in Achrafieh in East Beirut at the time and crossed into West Beirut daily to reach the gallery. When it was impossible to travel because of road closures, art openings would be postponed.
Few complained.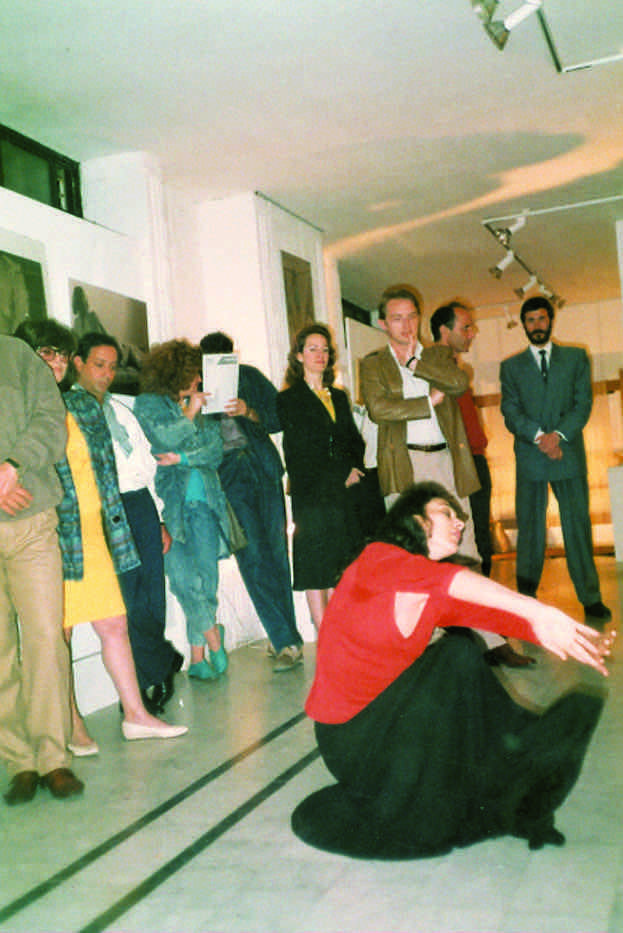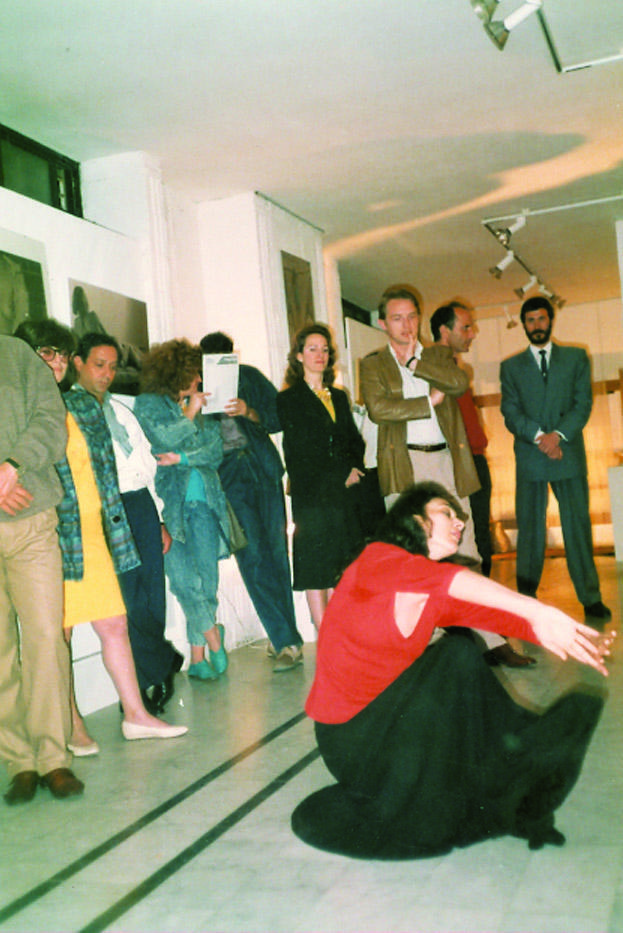 The end of that era arrived in 1982, with the Israelis. An exhibition of the Jordanian sculptor Mona Saudi was scheduled to open on June 8 — the same day Israeli tanks rolled past the gallery. Traboulsi recalls overhearing three passing Israeli soldiers comment, "An art gallery in Beirut during a war?" She canceled the opening. Two days later, she shuttered the gallery in Clemenceau. There was one more show, an exhibition of Yemeni handicrafts, in April 1983, after which Traboulsi, like most Beirutis, remained bunkered in her part of town.
For the next three years, Traboulsi would hold group shows out of her home in Achrafieh. Perhaps ahead of her time, she urged many artists — Maya Eid, Amin Boulous, Jean Marc Nahas, Névine Mattar, and Nadim Karam among them — to blur the line between design and art. Traboulsi encouraged Ghassan Abu Jawdi, a dentist turned sculptor, to pursue his art, too. (He employed the plaster he used to seal teeth in his work.)
And while conditions were occasionally stark — no fancy invitations, nylon covering the windows when gunfire would shatter the glass — the gatherings-cum-exhibitions were always packed. Nicholas Audi, a now-renowned chef who lived in the building, offered his chocolate truffles to the crowds as Amal played music.
That energy carried into 1987, when Traboulsi converted an abandoned garage into an art gallery, complete with marble floors, in Kaslik, a suburb north of Beirut. She opened the space with popular paintings by Willy Aractingi, who she claims is Lebanon's first and only naive artist; over the length of his career, he painted each of Jean de la Fontaine's fables. (Aractingi had also been a "nez," working as a chemist for Fatale, a Lebanese perfume company designing fragrances.) The energy at openings at the end of the Eighties and throughout the war was "almost hysterical," she says. People would wait in long lines to see shows. There was music specific to the exhibition at nearly every opening, and on many occasions, there was spontaneous dancing in its midst. At one opening, two years before the end of the wars, Traboulsi set a huge canvas on the floor in the middle of the exhibition space. The artists attending began to paint, and when the paint ran out, they used Nescafé.
Traboulsi held the space in Kaslik until 1997 but was forced to close again due to Christian fighting in the East. She moved to Paris for a few years, where she organized and produced exhibitions on Lebanese art, including 200 Years of Lebanese Art at L'Institut du Monde Arabe. Over the next ten years, Épreuve d'Artiste moved three more times, continuing to move away from the violence with every move, staging shows in nearly ruined spaces like the Maronite Church or the epic "Egg Building" in downtown Beirut. In 1992, Traboulsi sponsored what is commonly referred to as the first installation art in the country, by artist Ziad Abillama — an assortment of sculptural works encircled by barbed wire on a patch of North Beirut beach.
With Prime Minister Rafik Hariri's rise to power by the late 1990s, there was renewed confidence in the city, and in the art market, too — complete with a rise in prices. A thrice-sold-out Amin al Basha show seemed to confirm this renewed energy.
But all good things must come to an end, and Traboulsi finally closed her gallery doors in 2006. "It's just not the same as it used to be," she says about the current moment. Still, she continues to curate shows, sell work, and consult collectors. On the day we met this past fall, our conversation was interrupted by a flurry of calls concerning Christie's auction results in Dubai that day.
The sudden interest in modern Lebanese and Arab art at large has inspired a surge in exhibitions at home and abroad. Traboulsi ended the conversation reflecting on the various stages of her life's work, and especially the peripatetic Épreuve d'Artiste. She smiled."You know, the space had another name. It was called 'La Galerie qui Bouge.' It actually was our official name for a while."