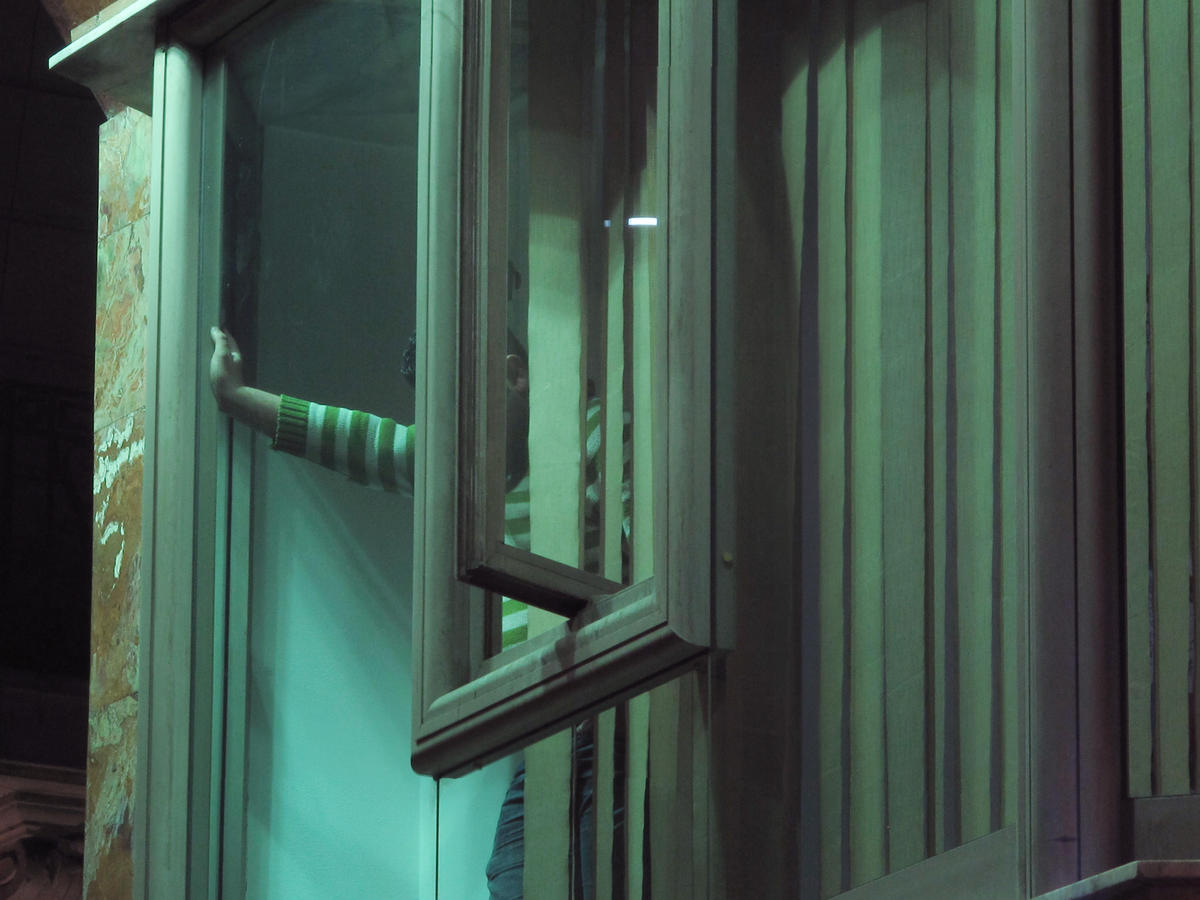 In March of 2010, Egyptian newspapers began to report on what has come to be known as "the hash crisis" (azmat el-hasheesh). According to these accounts, supplies of the extremely popular marijuana derivative had dried up. The reports speculated as to the possible causes of the hash crisis, with the state press claiming that a major drug bust had unraveled a criminal network and the opposition press linking the crisis to President Hosni Mubarak's health, internecine rivalries within the Ministry of Interior, or a strategy to introduce a price hike. Naguib, a former police officer turned drug dealer, met with Bidoun at the height of the controversy. Naguib (not his real name) is a slim and affable man in his midthirties from a middle-class background. He lives in a Cairo suburb with his wife and children. He spends his leisure time exploring Egypt's deserts and experimenting with hydroponics, a technique to grow cannabis indoors.
This is very strange for Egypt. I've never seen anything like this. My uncle, an old-school hashash (hash smoker) who favored the goza (the traditional hash waterpipe), says it reminds him of the late 1980s, when the police raided Battaniya. Back then, there was an alley where you went and tables were set up with different size and grade hash and bango (low quality cannabis), and you would just buy openly on the street. One story at the time was that the decision to shut down Battaniya came about after Suzanne Mubarak met with Nancy Reagan, who told her about America's war on drugs.
This is the country of hashish. It doesn't matter if you're rich or poor, you can buy enough for a couple of joints for ten pounds in Sayyeda — or enough for a whole wedding, if you want. There's something for everyone. I think about 70 percent of the country must be on drugs. So now, these days, everyone is desperate. People I haven't heard from in years are calling me. The other night an old friend called me — she doesn't know that I deal, and I hadn't talked to her since school. But she knew I've been smoking since I was fifteen, so finally she asked, "You wouldn't have a joint or two?" I teased her about her habit, and she said, "It's for my husband, he's going crazy without his evening joint." My phone won't stop ringing.
I think people are drinking a lot more beer now. But in our culture, it's not easy — you can't just bring beer into your house, if you're a kid. What would your family think? Hash is easy to hide. And the beer stores are mostly in the rich neighborhoods, or downtown. In the poorer neighborhoods, the kids are turning to real drugs, pharmaceuticals — there's going to be attacks on pharmacies or kids sniffing glue. It's very bad. We need hash. We need it to escape the bullshit of life here.
I don't know for sure, but I have my theories as to why this is happening. The official version is that the recent drug bust caused the crisis. I don't believe it — though by taking credit for the bust, the interior minister did just prove to people that he is totally in control of the drug trade. Not just hash, but opium and heroin and everything else. Personally, I think this has to do with the president's illness. Mubarak is dying, and the interior minister is trying to impress people and write his name in history. Another rumor is that it started as a feud between the major suppliers and the police. Maybe they're trying to change suppliers — the new stuff is not the usual Moroccan stuff, it's Lebanese stuff that comes wrapped in cloth. It's better quality, but more expensive: the "passport" (150g slab) went from 1,500 to 2,500 pounds! In a way it was predictable — in the last few years, the price for everything had gone up, but not hash.
Things will pick up again, we just have to adjust to these new prices. We're not back to full business yet, but it's getting there. This is Egypt. People have been smoking here since the pharaohs. This isn't going to stop them.