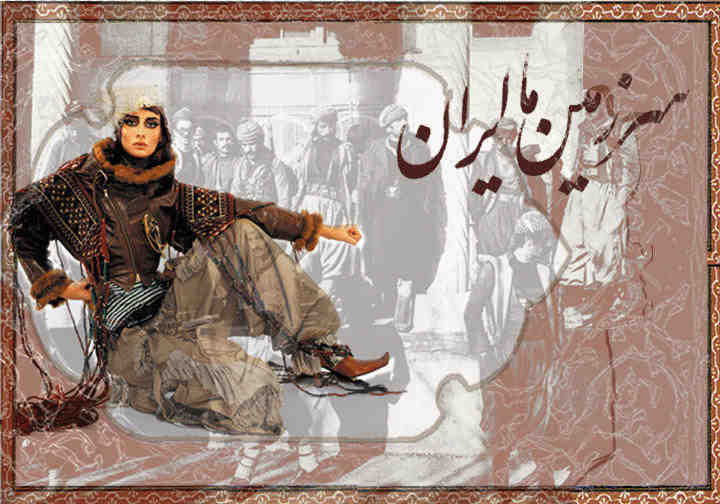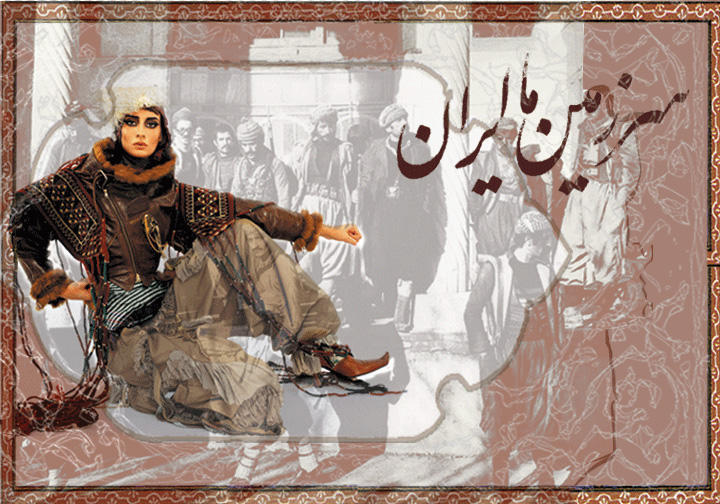 A force in New York's avant-garde fashion scene since 1999, Hushidar Mortezaie (Hushi to his friends) and Michael Sears have honed an over-the-top aesthetic while producing pulse-quickening fashion shows. Their work combines colorful aspects of their native cultures into a madcap marriage that spans continents. Like many other designers, they eschew overt political claims for their collections, preferring to let their clothing speak for itself. They hold a mirror up to the world they inhabit, reflecting back images of the American and Arab "street" and then channeling them through a surreal prism.
The two fashion provocateurs met through happenstance. Hushi's story begins in Iran, which he fled with his family in 1975 to escape the Shah's corrupt regime. He arrived at the age of three in Marin County, a conservative section of Northern California, where, growing up he had a "blissful Northern California suburban mall/bohemian life, filled with Mrs. Field's cookies juxtaposed with chelo kebab… Charlie's Angels juxtaposed with [Iranian Pop idol] Googoosh." This intercultural mix allowed his imagination to soar beyond his immediate surroundings, laying the foundation for the fantastical fashions he creates today. 
Michael Sears grew up amid the flash and dazzle of Las Vegas, where he immersed himself in the exotic artifice of his surroundings. Like Hushi, he was mesmerized by the vibrant images that confronted him in every direction. The two met in 1990 while living in San Francisco, where they found common design ground despite hailing from different corners of the globe. They became fast friends, designing outrageous outfits to wear to parties together and four years later they moved to New York.  
The designing duo first gained notice with their East Village boutique, Sears and Robot. The store sold an eclectic assortment of clothing and accessories, including T-shirts printed with Iranian imagery, intricate jewelry and custom-made dresses, blouses and skirts. 
After a few years they became more focused on designing their own collection and they decided to change the store's name to Michael and Hushi, to reflect a new level of commitment to developing their own label. Their partnership functioned with an interesting dynamic: Mixing pop-cultural imagery with provocative Middle Eastern elements, they brought a much-needed creative jolt to New York's typically staid fashion scene with their first full-fledged runway show ("the Persian Collection," February 2001, in an artist's loft on the Lower East Side of Manhattan). "We combined romantic gypsies with revolutionary, Islamic glamazons," says Hushi, a look that translated into tailored evening dresses cut from traditional Palestinian fabric "showing the beauty of the culture's struggle." Recent collections have referenced Ronald McDonald, Parisian chic and bike messenger style, combining visual elements into a powerful Pop Art pastiche.  
Their insistence on taking creative risks has been both a blessing and a curse. While they have attracted press coverage in some of the most prestigious magazines in the world and the support of influential magazine editors, like Alex White of W and Lori Goldstein of Italian Vogue, the burgeoning design team has not found a major investor or backer. And although their clothing is available in a selection of stores in Japan and the United States, they have yet to find any major commercial success. Hushi says, "In the US you starve if you want to make nontraditional sportswear. As a result, we're broke."  
Commercial obstacles aside, Michael and Hushi continue to forge ahead with their sometimes brazen, often brilliant, exploration of postmodern American and Middle Eastern ideals of glamour. Moving forward, Hushi sees great potential for further cultural cross-pollination. "Fashion is in the future of the Middle East and the Middle Eastern aesthetic will definitely impact world fashion in ways other than just the image of hijab."