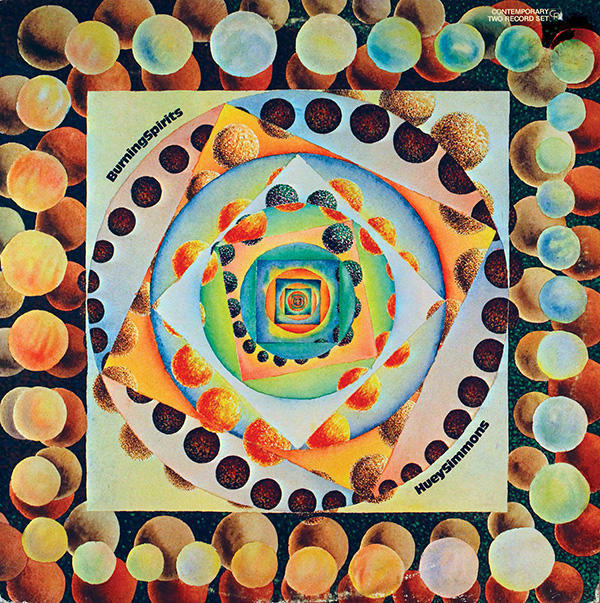 Freedom Rhythm & Sound
Edited by Gilles Peterson and Stuart Baker
Soul Jazz Records Publishing, 2009
Dozens of books of album cover artwork have been published; it's a genre in itself by now. Most of these things are pretty and nicely laid out, but they don't tend to feel essential. That's largely because they play into the type of context-free fetishization that handily sucks the social import and even the fun out of music. That's what's so neat about this LP-sized book collecting album art from the heyday of the African-American free jazz scene — it's perhaps the first book of its kind to feel substantial.
First off, the book's layout encourages you to spend time with it. As you'd expect, there's a short and informative section on Sun Ra and his Saturn label, but records by Sun Ra crop up throughout the entire book. This slightly idiosyncratic decision not to box everything up into little cookie-cutter sections makes the book feel more like a mix tape or radio show. Even the most rabid fan is likely to run across records and artists she or he has never heard of before, and could never afford regardless. As few as one hundred copies were pressed of these original records, and some of them "book" for more than the cost of a used 1998 Toyota Corolla. You may have heard of Milford Graves, Phil Cohran, or Archie Shepp — but what of Steve Reid, Shamek Farrah, Horace Tapscott, Tribe, or Paris Smith? They each made radical, essential music that was deeply rooted in their local communities.
Who the actual cover artists and designers were is rarely revealed; that is the one flaw of the project. In general, strong graphic elements and spartan color schemes dominate the covers; these artists — whoever they were — had to get the most from a limited budget. There were no blueprints for how to run one's own record label back then, nor were there any layout programs. Typography was either hand drawn or funkily laid down in Letraset type. Meanwhile, the imagery reflected the Afrocentric, radical nature of the music. This shit is strong, in every sense.