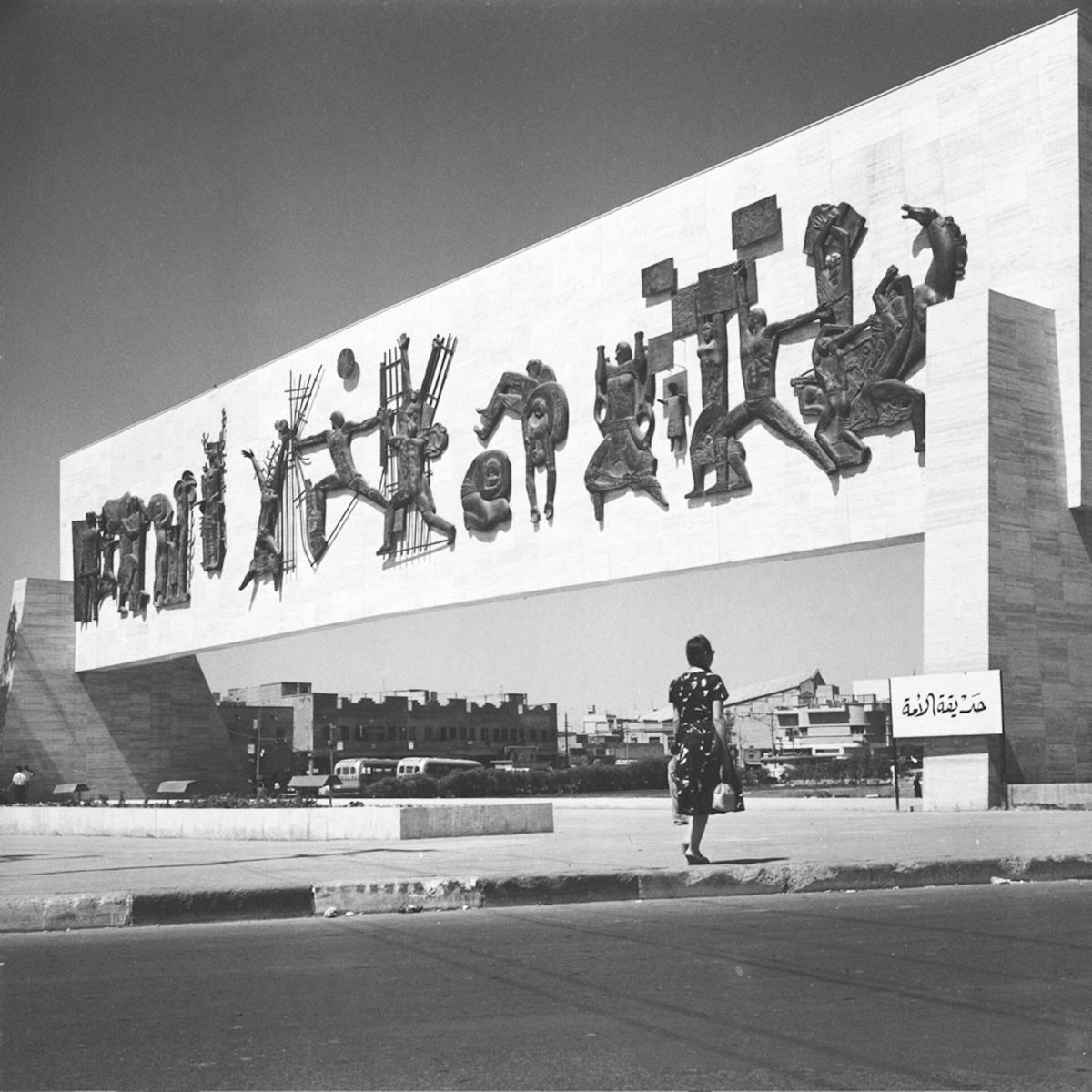 Barcelona
Contemporary Arab Representations Act III (The Iraqi Equation)
Fundacio Antoni Tàpies
April 28–June 25, 2006
Contemporary Arab Representations is a project initiated in 2002 by Catherine David, made up of seminars, exchanges, exhibitions, and publications in several European art centers. 'The Iraqi Equation, the third installment in this series, began with a conference at the University of Seville in 2005 with readings by author Ali Bader, journalist Käis Al Azzawi, and sociologist Pierre-Jean Luizard. At the same time, the Tàpies Foundation in Barcelona played host to an exhibition program, revealing a project with a variety of forms of public participation, from media installations to artistic films and documentaries. Herein was a wealth of information on Iraq, its current culture, and its sociopolitical and religious conflicts.
Following the focus on Lebanon, Egypt came to the stage in David's series.The singularity of the current,third exhibition is that Iraq is a country still at war, a fact that undeniably constrained the curator's ability to meet with those involved, whether in Jordan, London, Brussels, or elsewhere.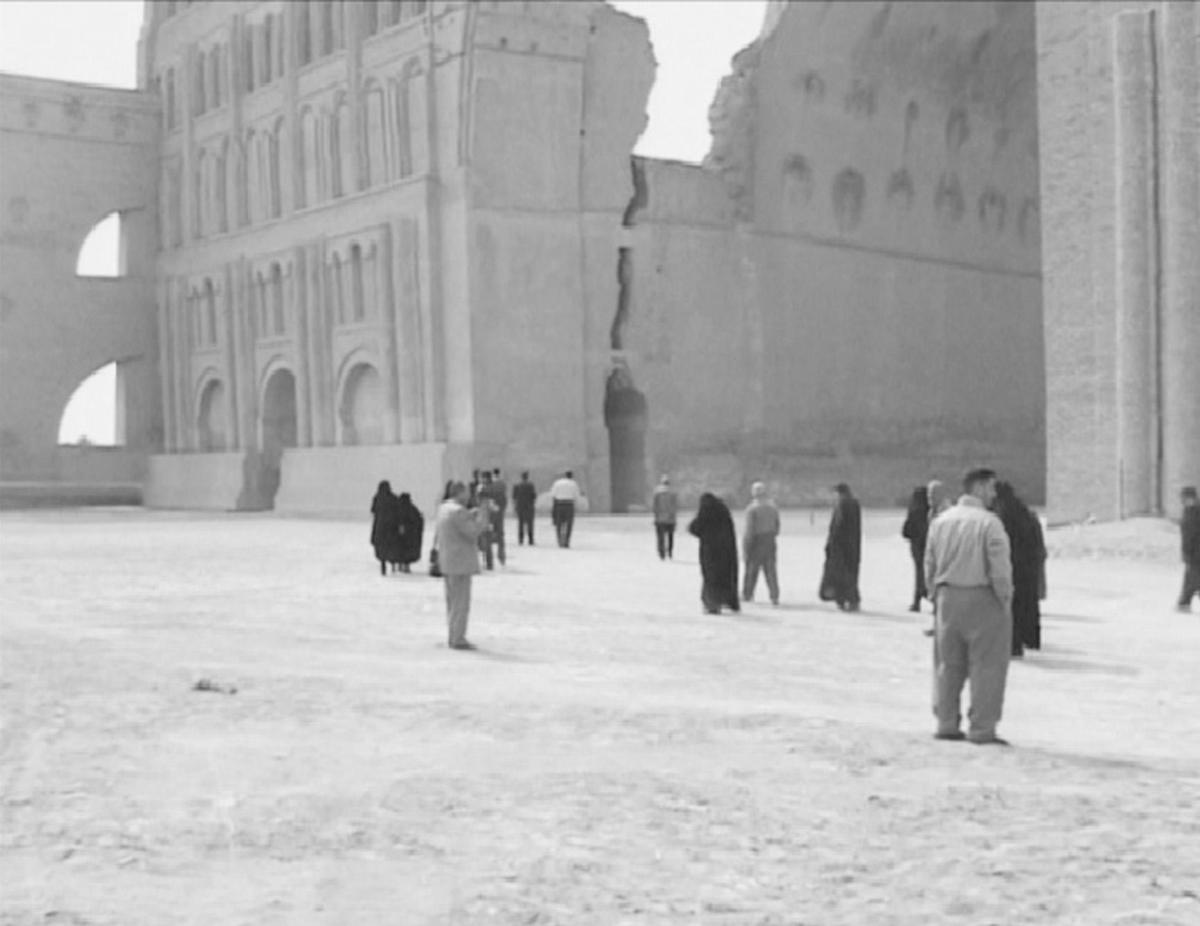 Contemporary Arab Representations wades knee-deep into its subjects' current events — a refreshing approach and a far cry from the trend common at L'Institut du Monde Arabe, for example, or the British Museum, where generic artist exhibitions are selected on the basis of national origin or identity only. The social and political complexity of Iraq makes its representation from a single vintage point impossible. David seems to understand that one must look at a nation's history and literature, and beyond, to even begin to comprehend its artistic production.
Entering the gallery space of the Tàpies Foundation, before reaching the main platform, visitors passed the "Bench of Democracy" (Democracy, 2005), a work by artist, architect, and designer Talal Refit. This passage was framed physically by images of twentieth century Iraqi modernity, photographs taken from the archives of the Arab Image Foundation, reproduced for the exhibition and presented in a slideshow. These photographs bore witness to life in pre-war, postcolonial Iraq.
From there, the public was invited to an open, media-filled space that presented current events amidst a kind of Baghdad Cafe decor, with real ottomans and tables where pamphlets, texts, books, and web addresses replaced the traditional tea and treats. The background wall was a huge fresco, a reproduction of Faisel Laibi Sahi's mural, Cafeteria in Baghdad.
The exhibition continued in several projection rooms, allowing visitors to interact with documentaries,witness accounts, and more. There was work by Maysoon Pachachi, an Iraqi documentary filmmaker exiled in England who plans to create a school and a film festival in Baghdad. And by Hana Al-Bayati (born in Aurilllac in 1979), a filmmaker and journalist with a background in politics and art, who made On Democracy in Iraq, a movie documenting a meeting of the Iraqi opposition in London, three weeks before the American invasion. Tariq Hashim (Baghdad, 1960) who studied theater and film in Baghdad, Copenhagen, and Bulgaria, returned to an Iraq deep in war, after twenty-three years of exile. He taped sixteen hours of film, culminating in the movie 16 Hours in Baghdad (2004). Filmmaker Baz Shamoun attempted to rediscover his country after twenty-seven years of exile in Where Is Iraq? (2003). Another work by Talal Refit (Kirkuk, 1957) completed the exhibition space with an animated drawing entitled Epilog (2005).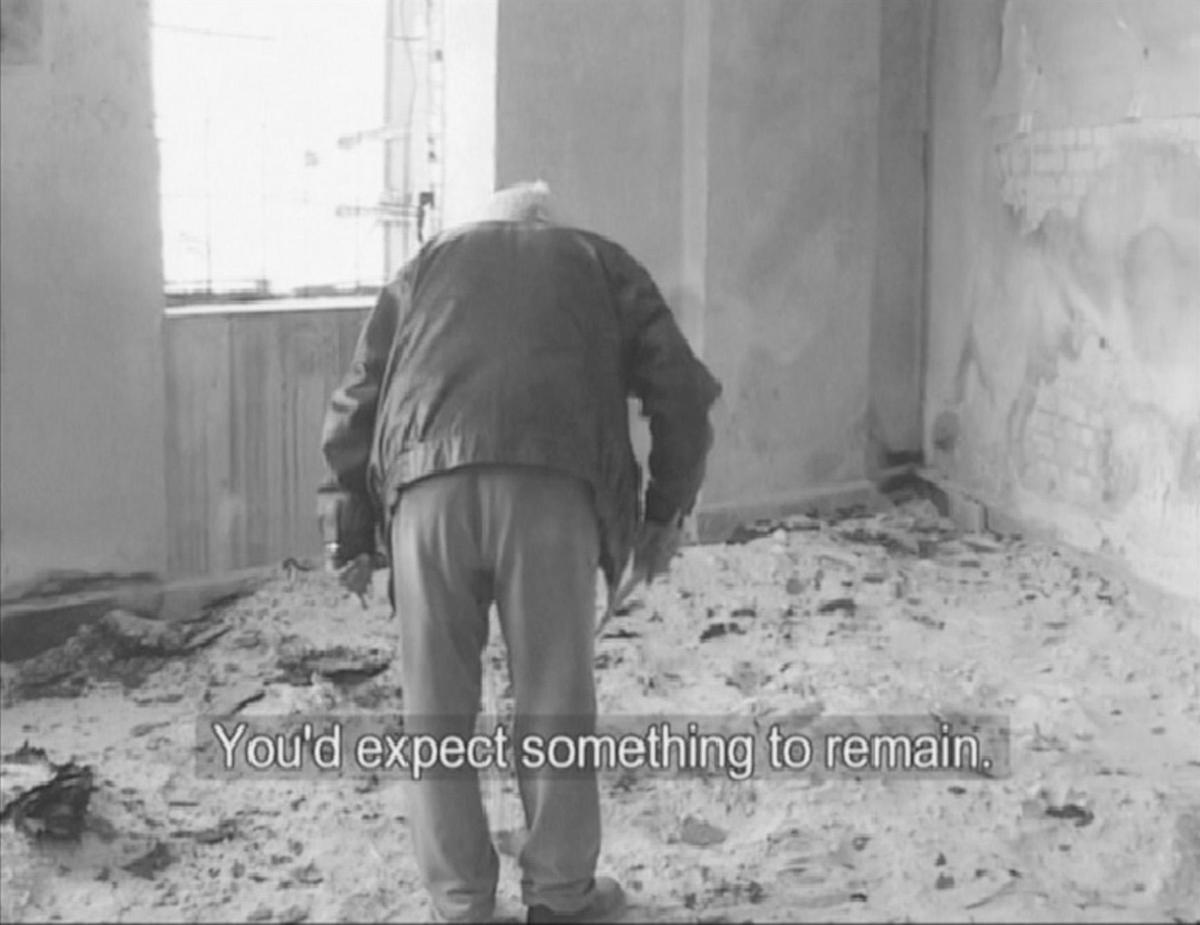 Barcelona presented other documents, publications, and documentaries by filmmakers, authors, analysts, and activists who chose to film in their country (Koutaiba Al-Janabi, Sinan Antoon, Nedim Kufi, Scheherazade Qassim Hassan, Saadi Youssef).
A collection of documentaries showed people living in Iraq in ordinary fashion or, alternatively, working toward an elusive peace — subjects far removed from the clichés usually presented by the international media.
David's exhibition attempted to give voice to Iraq's real actors, an alternative to prevailing reductionist representations. At the same time, this voice is more intended for the western public than for citizens of the Arab world. After all, European institutions are the ones welcoming these exhibitions. Such organizations are usually more prone to distancing themselves from Middle Eastern conflicts, cleaving to mere representation. The non-drama of David's everyday scenes contrasts with the spectacular images of the mass media, both from the East (AlJazeera, Al-Arabiya) and the West (CNN, EuroNews). Is the impact of such an exhibition in a European art center that important in the case of Iraq? Are artistic activities rightly mixed with political activism?
Contemporary Arab Representations forces us to reflect on our relations with Islam, the Arab world, and other cultures beyond. In light of Iraq's current situation, it is difficult, if not impossible, for Iraqi artists to express themselves in their motherland. These artists have no choice but to speak up in foreign countries, with their own countries' histories continuing to inform the content of their activity.
All the same, the violence of its subject matter almost distracts from the exhibition, hijacking the very message it wishes to convey. At the end of David's installation, the Iraqi equation remains unresolved. This is an exhibition of testimony; the public awaits another encounter with works that may take us beyond simple facts and sound bites. Iraqi artists continue the struggle to recover their country, their heritage, outside the bounds of a conventional gallery space or museum. Expression, we should remember, is a luxury during war time.