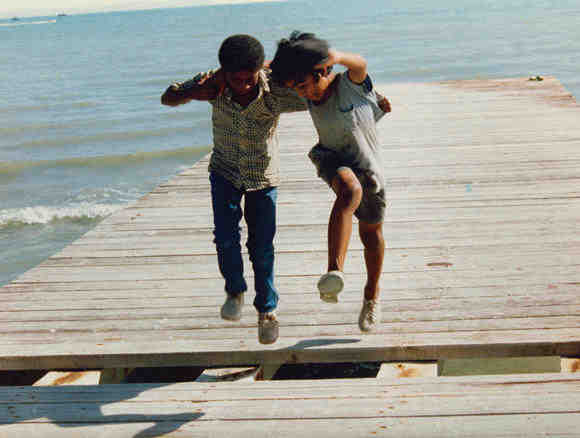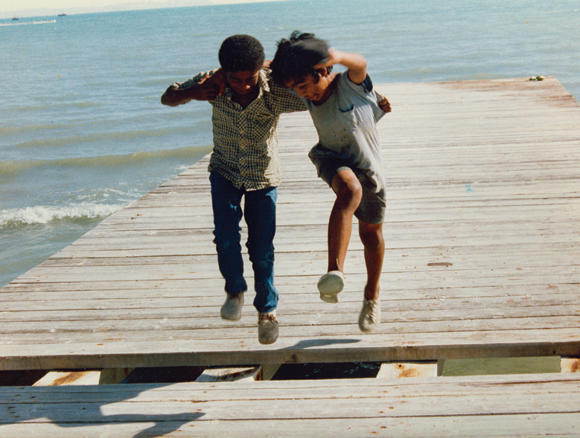 Filmmaker and writer Annemarie Jacir has written, directed, and produced a number of shorts and documentaries, including like twenty impossibles, which premiered in competition at Cannes and has won numerous awards. She was recently named one of Filmmaker Magazine's 25 New Faces of Independent Cinema. Jacir is cofounder of Philistine Films, an independent production company focusing on productions relating to the Arab world and Iran, and curator and cofounder of Dreams of a Nation, the organization that archives and promotes Palestinian cinema. She has taught courses at Columbia, Barnard College, and Birzeit University and also works as a freelance editor and cinematographer. Jacir lives in Palestine and is currently editing her first feature-length film, Salt of This Sea, which follows the story of a working-class, Palestinian-American refugee returning home. In September, the production was awarded a Cinema in Motion prize from Spain's San Sebastian Film Festival.
Amir Naderi's The Runner (Davandeh) blew my mind when I saw it at a retrospective for him at the Lincoln Center in New York in 2000. Naderi's decision to shoot in a simple neorealist style resonated with me deeply. I was absolutely affected as a spectator and enormously influenced as a filmmaker by its poetry and Naderi's depiction of the resilience of the human spirit.
The Runner tells the story of a young boy, Amiro (played by Majid Niroumand), who lives by collecting bits and pieces of scrap from a city rubbish dump and bottles washed ashore by passing cruise ships. The title of the film comes from the game he and his friends (and competitors) play, racing against each other to try to touch the end of an accelerating train as it leaves the station. Amiro is fascinated by the local airport and decorates his room with pictures of airplanes ripped from magazines.
I don't remember if the screening was full or not, or any of those kinds of details — I was mesmerized. Leaving the cinema, the way that Amiro shouts out the alphabet at the end of the film stayed with me for a very long time. I heard his voice for weeks and visualized his wide face and dark eyes crying out for a kind of truth, for so much more in his life. Naderi succeeded in conveying this boy's dreams and struggles in such a profound way.
Naderi had been making films since the early 1970s, and The Runner was his eighth feature, made in 1985. He left Iran for New York soon after. I did meet him — in New York at a friend's apartment, when he screened Water, Wind, Dust, the follow-up film to The Runner, for us, and then several times after that. He was supportive, warm, and entertaining. He was preparing to shoot another feature and was full of energy.
As a filmmaker, I dream of being able to follow a simple story with as much conviction, love, and strength as Naderi.